Seniors, do you know that 3% off your grocery's expenditure can go a long way towards stretching your retirement budget? A recent study published indicated that single elderly Singaporeans need $1,379 a month to meet basic living standards. (Source: Straits Times) Therefore, 3% off the grocery bill can really make a meaningful difference in savings during one's retirement. Thankfully, Giant is extending its promotion of 3% off on weekdays for Seniors (aged 60 and above) from 30 July to 31 December 2021!
3% off for Seniors on weekdays*
Previously, Giant has been providing 3% discount to seniors who shop at its stores from Monday to Friday, which was supposed to end on 30 July 2021. To further help senior citizens stretch their dollar through these challenging times, Giant has decided to extend its popular senior citizen's discount programme all the way to 31 December 2021!
Let's not forget that this 3% discount is in addition to the everyday savings across hundreds of daily essentials under Giant's "Lower Prices That Last" campaign. Thus, senior citizens can rest assured that they can get the most value from shopping at Giant.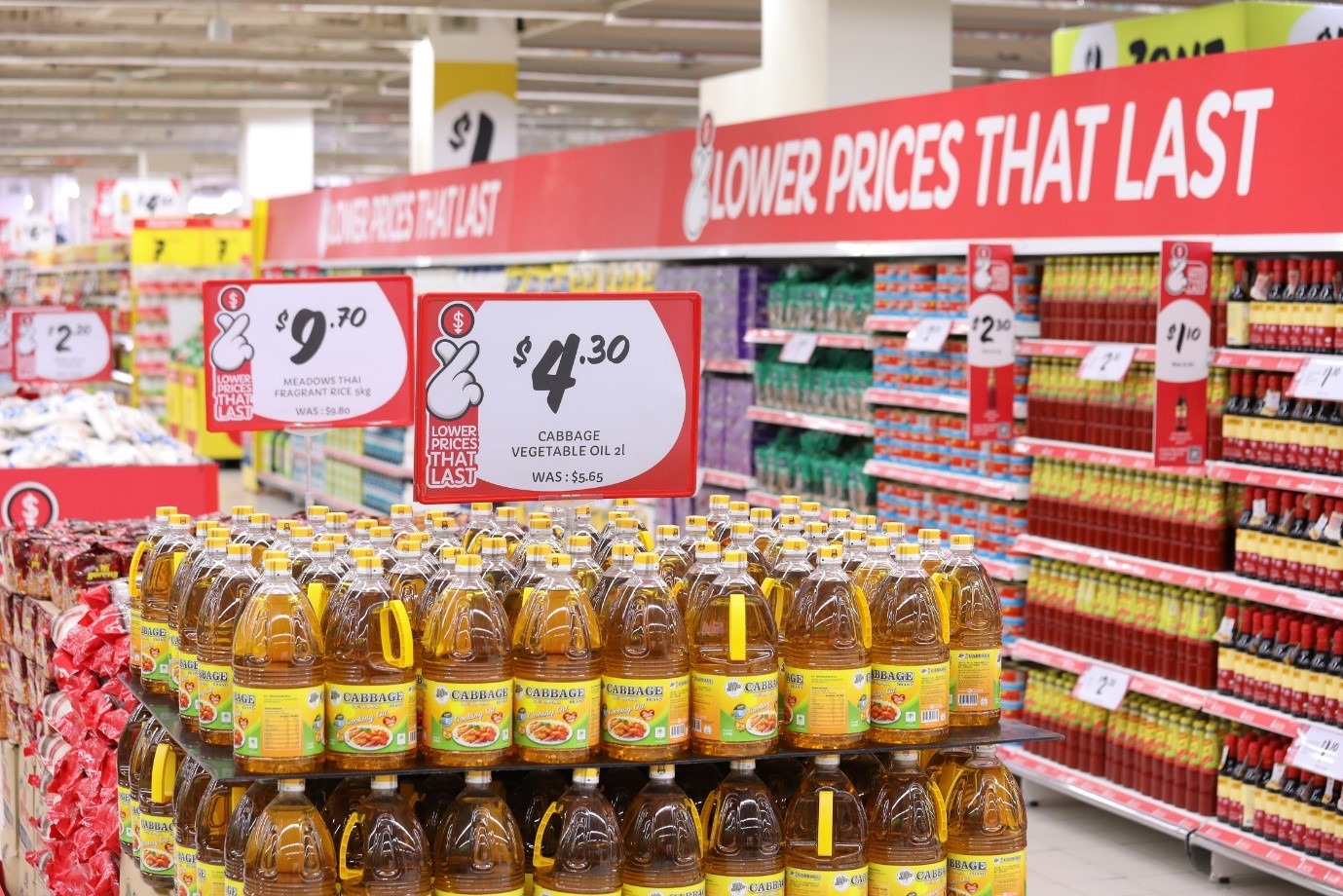 Prioritising Health and Safety
By extending this popular weekday promotion, Giant is encouraging seniors to come and shop during weekdays when it is off-peak and the stores would not be as crowded. As a caring retailer that put customers' health and safety as a top priority, Giant is also working to establish permanent dedicated priority checkout lanes at all Giant hypermarket and supermarket stores to shorten waiting time for seniors. This will be on top of Giant's existing priority shopping hour every Tuesday and Wednesday from 8am to 9am for them. All these in-store measures are implemented to ensure that Giant provides a safe shopping environment for seniors, especially as they are more likely to shop for their groceries physically.
Yes, children and grandchildren, you can be assured that your parents/grandparents will enjoy a safe and convenient shopping environment at Giant.
An Affordable Grocery Chain
During a period whereby the economy is uncertain and inflation impending, extending 3% off groceries for our seniors every weekday is definitely a strong sign of commitment from Giant to remain an affordable grocery chain that seniors can trust for VALUE and FRESH products. Indeed, it's the little things that make a Giant difference! Share the good news with your loved ones today!