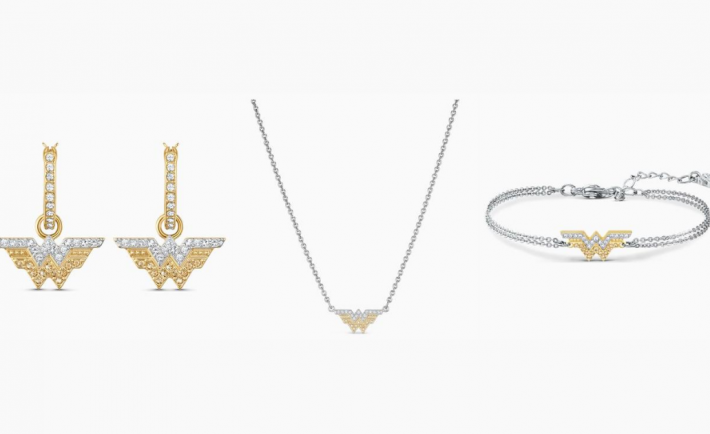 Fans of Wonder Woman will rejoice at this limited-edition jewellery collection launched by Swarovski. Do you know that the fictional superhero and founding member of the Justice League has a specific day set aside for her? Day of Wonder, on October 21, commemorates the day of Wonder Woman's very first appearance in the ALL STAR COMICS #8. Day of Wonder is coming up in less than two months!
Know of a woman in your life that reflects the character of empowerment? Get the limited-edition jewellery collection for her.
Let's have a look at what's available.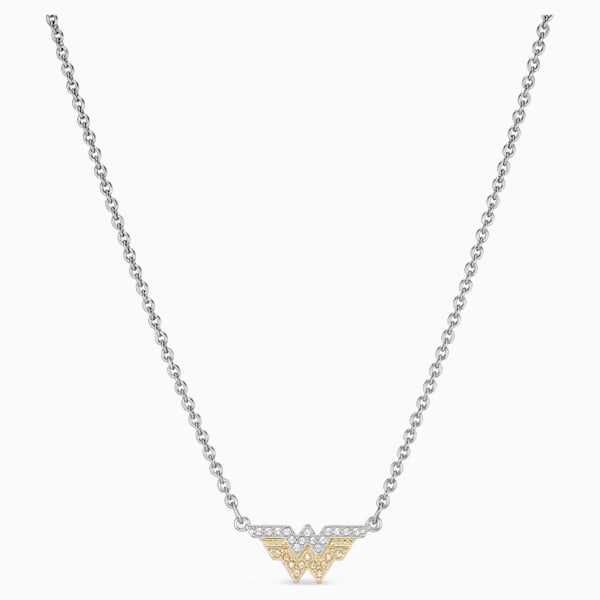 Price: S$129
This Swarovski necklace features a combination of clear Swarovski crystals on a mixed metal finish that forms the Wonder Woman symbol. In combination with everyday outfits, this necklace will wow any DC fan.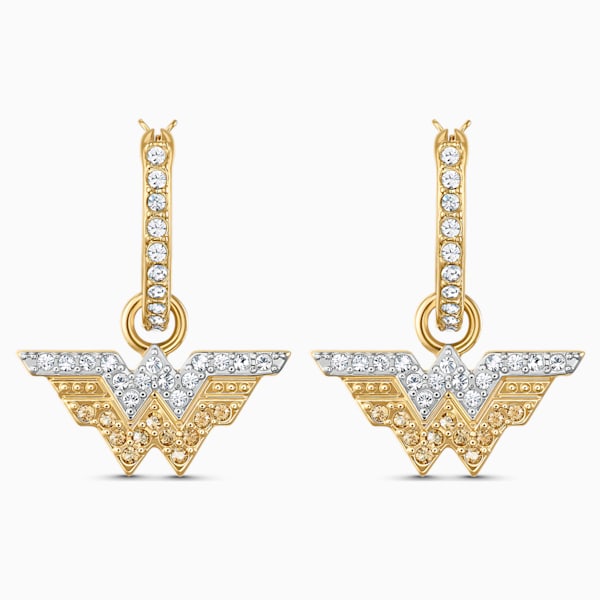 Price: S$149
Adorned in sparkling Swarovski crystals, the 'Wonder Woman 1984' symbol dangles from mixed metal finish hoops. You can also remove the symbols to create a more subtle everyday look. We think this pair makes a great gift idea for the superwoman in your life.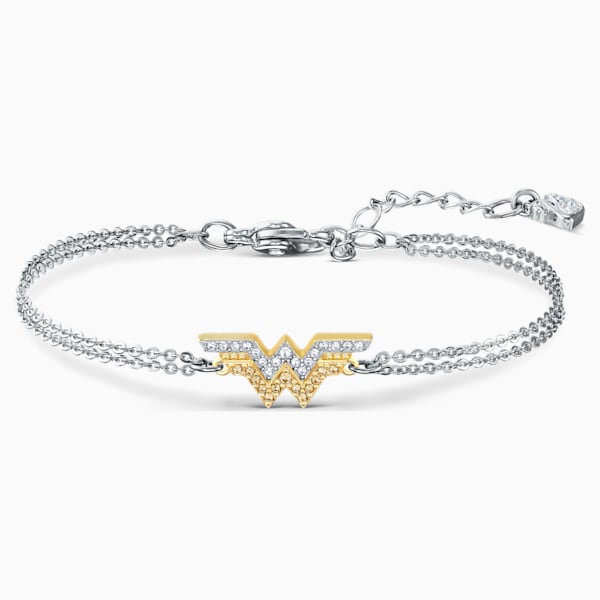 Price: S$149
Similar to our previous listing, this bracelet features the heroine's symbol from the new movie 'Wonder Woman 1984' in sparkling Swarovski crystals. The symbol is fixed to two rhodium-plated chains.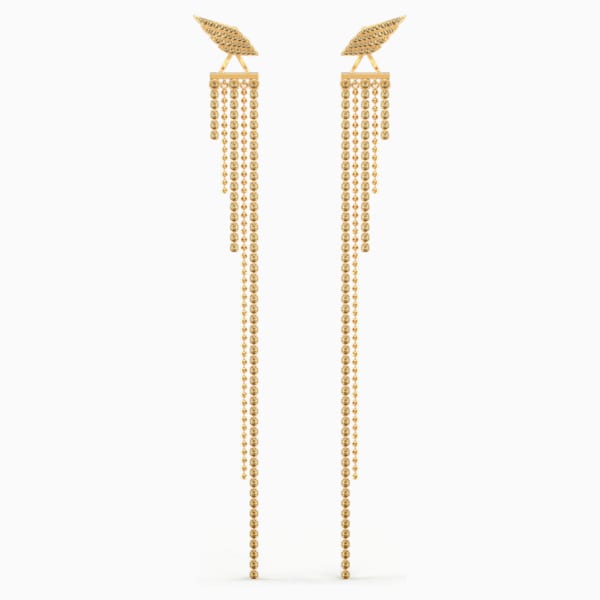 Price: S$279
This pair of pierced earrings presents to us the gold-tone plated strands dangling from the ear studs shaped like stylized wings. Sparkling Swarovski crystals make these earrings a perfect complement to your glamorous outfits.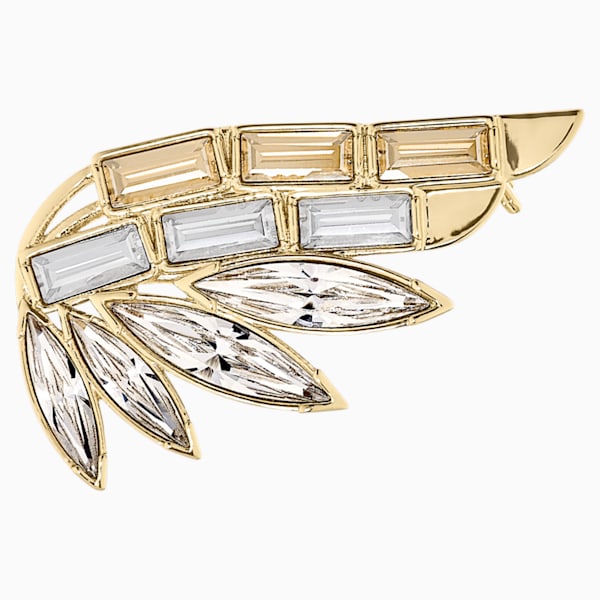 Price: S$279
Here's a stunning brooch that forms part of Atelier Swarovski's new collaboration with Warner Bros., which celebrates the release of 'Wonder Woman 1984'. The gold-tone plated design is an inspiration of the character's protective golden armour and sparkles with an array of light-coloured crystals in different cuts.
Price: S$329
This piece is one of the matching items alongside the Wonder Woman brooch shown in the listing before this. Feel bold and beautiful in this feminine design, which comes on a chain. You may also get the gold-tone plated ring to play match-up.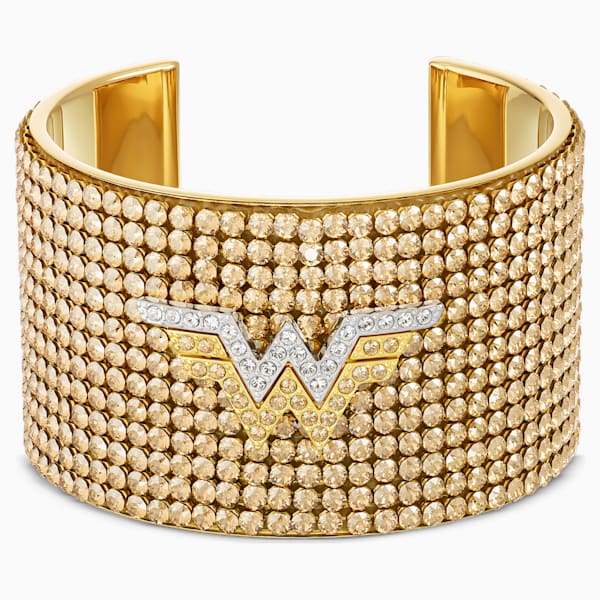 Price: S$379
We look forward to the day when the pandemic is over and large-scale events can resume. When that day comes, we can proudly put on this amazing Swarovski bracelet in sparkling clear Swarovski crystals on a mixed metal finish.
View the rest of the Wonder Woman limited-edition Swarovski jewellery collection here.