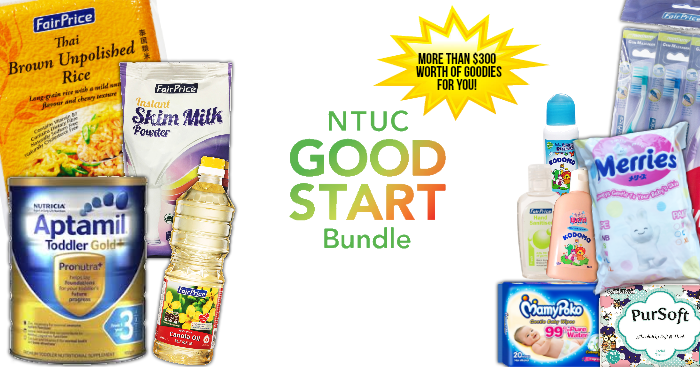 What is the NTUC Good Start Bundle
Being a parent is truly one of life's most blissful moments. While parenthood can be incredibly exciting, there are likely to be some challenges along the way as well. To better equip parents embarking on this journey, NTUC and its social enterprises have partnered the Embracing PArenthood Movement to put together the NTUC Good Start Bundle. It consists of necessities, parenthood tips and perks that will benefit any parent with a newborn.
How Parents Can Benefit From The NTUC Good Start Bundle
The NTUC Good Start Bundle is helpful in a variety of ways:
1. Necessities a newborn needs
The NTUC Good Start Bundle includes the FairPrice FairMily Kit (worth up to $100) which consists of milk powder (for babies above 6 months old) and grocery essentials. It also includes an exclusive FairPrice Online Deal, which is a god-send as parents could be too busy and exhausted from tending to their newborns. With this exclusive online deal, parents can now shop from the comforts of their home without ever leaving their newborns out of sight!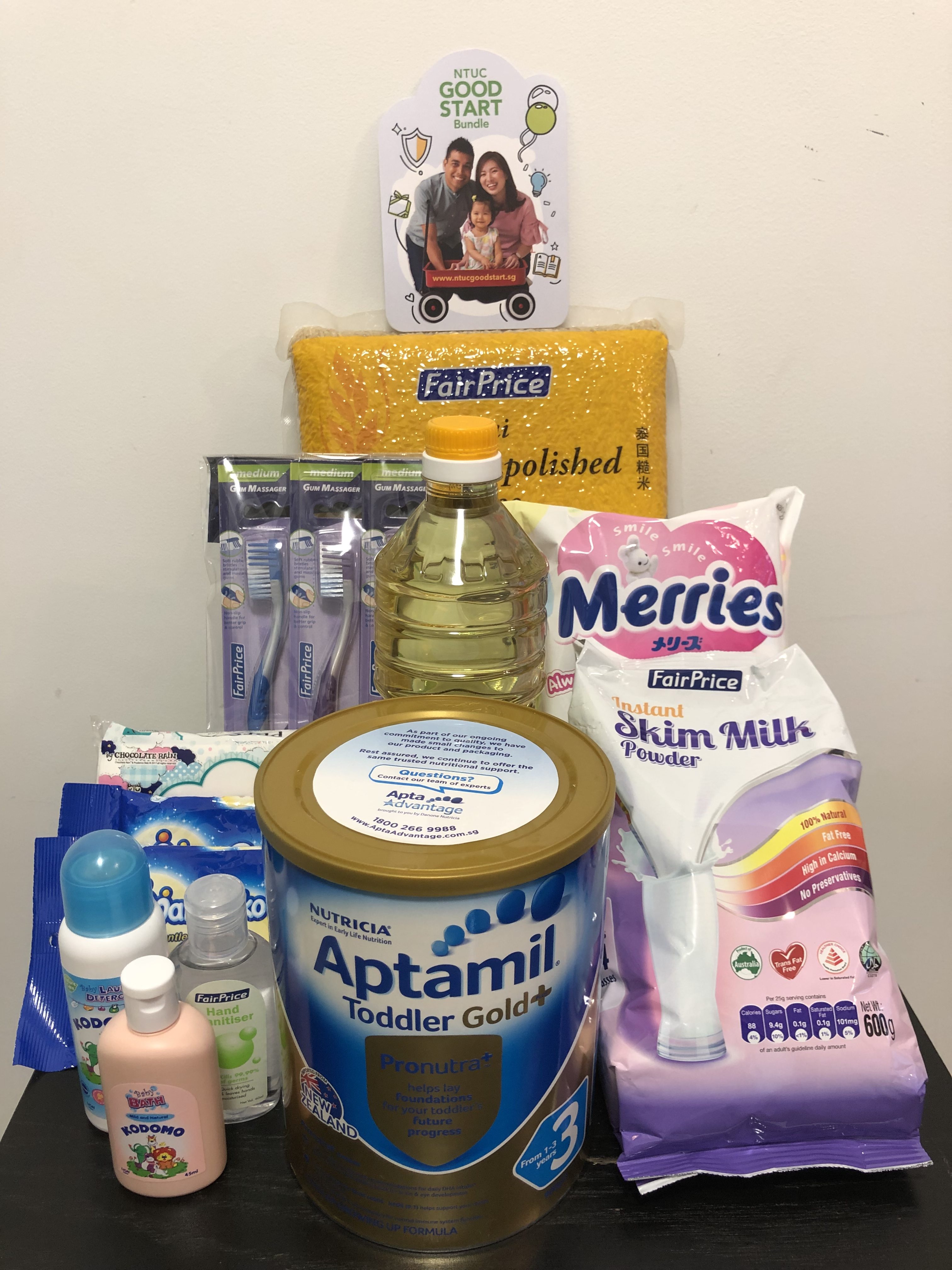 2. Mother Tongue Reader to ignite your child's love for her Mother Tongue
Parents may receive a Mother Tongue Reader or Parent-Child Activity Book at PA's Embracing PArenthood Community Celebration events. The Mother Tongue Reader comes with 3 sets of mother tongue language stickers and is a fun and interactive way to grow your child's love for their mother tongue language. Early experiences matter, so remember to get either book for free and start them young!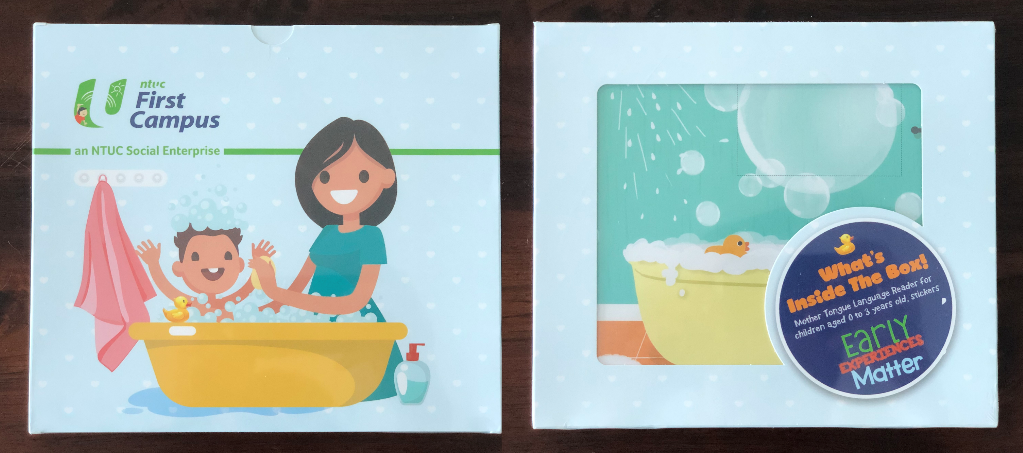 3. Exclusive birthday celebration packages (worth $149) at Downtown East
NTUC understands that planning for the baby shower or first birthday celebration could be the last thing on the minds of busy parents. That is why the planners at Downtown East stand ready to organize these important milestones. With such experienced hands on deck, fatigued parents can focus on spending precious time with their babies and simply turn up to bask in the joyous occasion.
Why Should Parents Sign Up For The NTUC Good Start Bundle
Besides the goodies mentioned above, there are other perks and privileges within the NTUC Good Start Bundle that await parents and their babies:
Complimentary entry to The Little Skool-House Early Literacy Centre every Thursday;

Complimentary Plus! Card for non Plus! Members;

One-year complimentary health insurance for your newborn
The best news is that the NTUC Good Start Bundle is completely free! There is absolutely no reason to say no to these goodies?
Sign Up For The NTUC Good Start Bundle
All families with Singapore citizen babies born between 2016 and 2019 are eligible to receive the NTUC Good Start Bundle goodies! Getting your hand to these amazing goodies is as simple as the following steps:
Head over to the

NTUC Good Start Bundle

website

Fill in your family details (both parents + child)

Wait for NTUC Good Start Bundle to contact you shortly!
If you are an eligible parent, give your child a head start by signing up for the NTUC Good Start Bundle worth more than $300 for free!