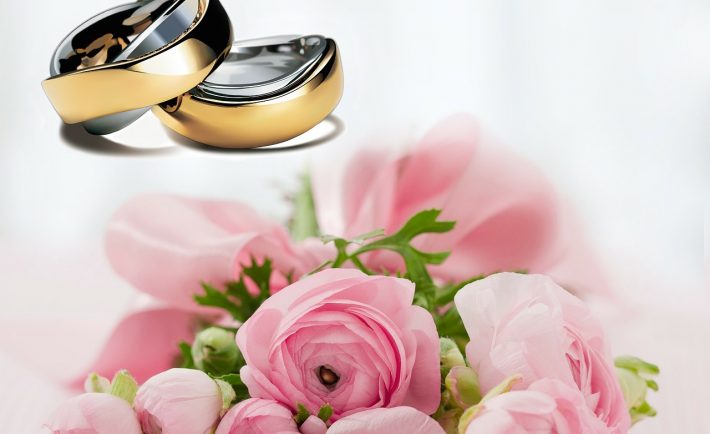 Image Credits: pixabay.com
1. Concretely visualize your wedding day and the events leading up to it by writing a narrative. Doing so allows you to enumerate the possible expenses that you will incur. Keep this narrative in mind when making your budget.
2. Whether you want to believe it or not, the "fake cake" was one of the hottest wedding trends in 2015. Purely made for show, the fake cake consists of a tier of real cake while the rest is made of styrofoam. This alternative looks just as elegant, but for the fraction of the price. Simply serve the (plain) supplementary cake you have kept in the venue's kitchen.
3. My previous experience in the wedding industry thought me one thing – prices for products and services surge up when you attach the word "wedding" into it. Try omitting this keyword when searching for items online. A simple cocktail dress costs around S$20, but a wedding cocktail dress may cost twice as that. Some brides have gone to the extent of calling their wedding a "big party" when booking suppliers!
4. It comes as no surprise that many people around you are genuinely excited for your the big day. Ask your relatives, friends, and colleagues for help. Help is not limited to ang pow or red packets! It can be as little as borrowing their punch bows or as huge as taking your prenuptial photos.
5. The crucial elements of a wedding includes the banquet. Spend less money by opting for bigger tables that need fewer tablecloths and centerpieces. Speaking of centerpieces, you can reduce your spending by sticking to one kind of flowers.
6. As a sign of gratitude for their participation, couples usually send gifts to their beloved guests. Unleash your creativity without damaging your wallet by making your own wedding favors. One option is to purchase small jars, fill it with jellybean, and wrap it with a bow. Another option is to bake your own dessert and package it well.
7. When money is still tight after exhausting all your resources, consider the power of crowdfunding. Crowdfunding is a means of sourcing out money from a large number of people. You may recall the time when famous blogger Bong Qiu Qiu (or Budget Barbie) crowdsourced her legal fees. What is nice about crowdfunding websites is its ability to display how far you are from your monetary goal.