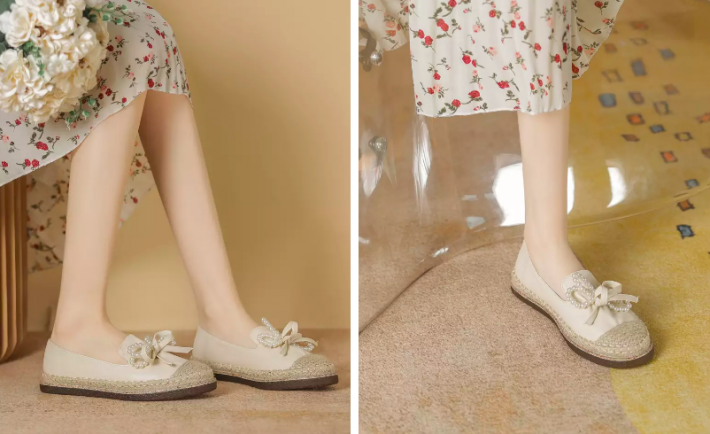 Heels are not a must for weddings.
Especially more so if you're not used to wearing them daily. If I were you, I would spend my money on flat shoes so I can wear them for my wedding and beyond.
If you think the same, here are 6 neutral-colored flat shoes from $44+ for your consideration.
Prices reflected are accurate at the time of writing.
Price: $44.99
Step up your fashion game with these stylish Wide Fit Love-Match Bow Ballet Flats from ASOS. With a glossy, satin-style upper and sophisticated ivory hue, plus a sweet lace bow detail, these slip-on flats combine classic chic with modern comfort. And they fit like a dream thanks to the comfy wide fit. Whether you're walking down the aisle or strutting down the street, you never have to sacrifice style for comfort again!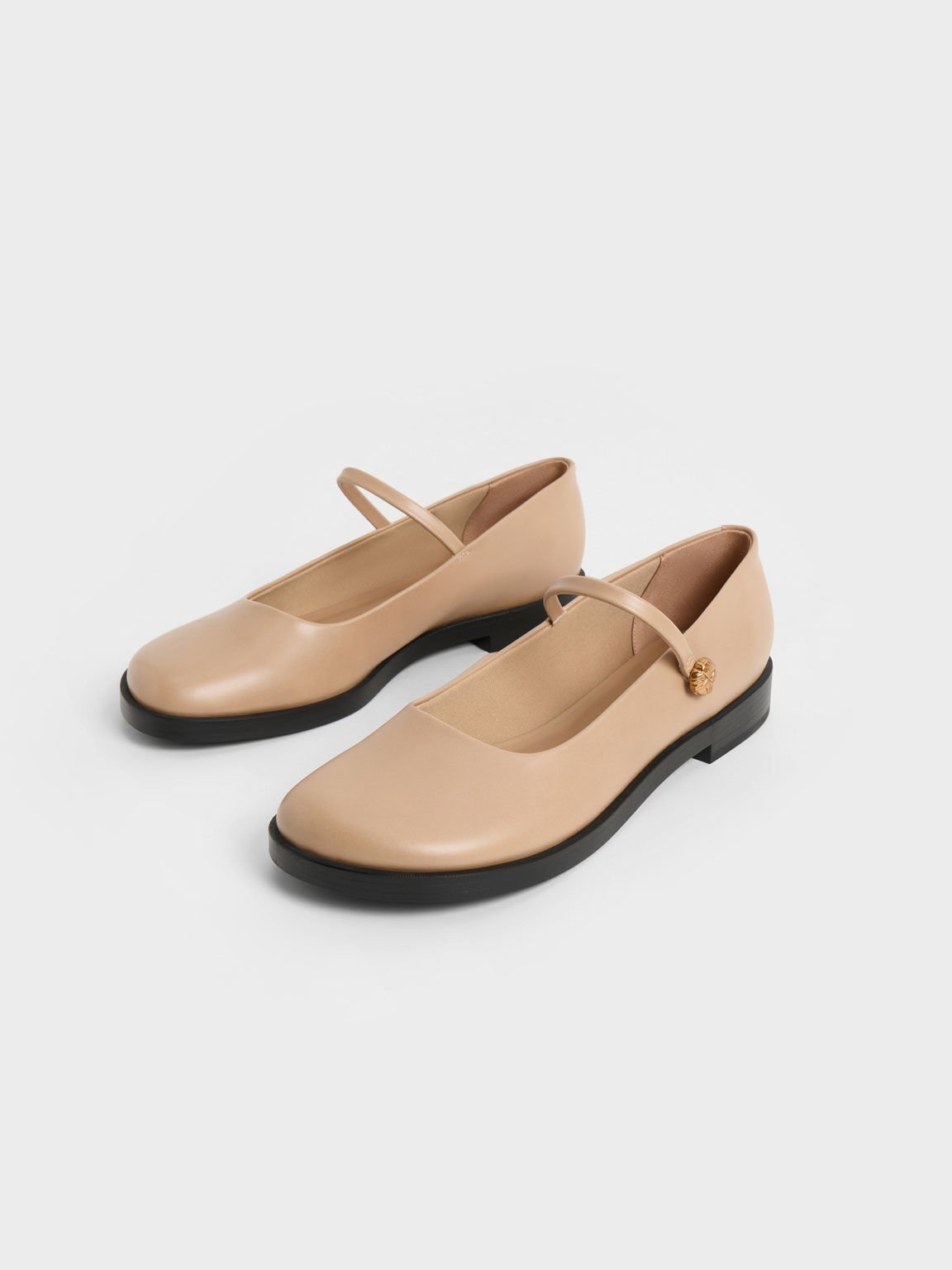 Price: $56.90 or 3 payments of S$18.97 with ShopBack PayLater
A perfect blend of chic and classic, these Mary Janes are an essential upgrade to your fashion lineup beyond your wedding. Showcased in a versatile nude hue, the contrasting black foundation and eye-catching gold-tone detail create a visually gorgeous design. Featuring a subtle heel (still flat enough though) and cushioned insole for all-day comfort and walkability, these shoes are ideal for workdays, weekend brunches, and every event after your big day.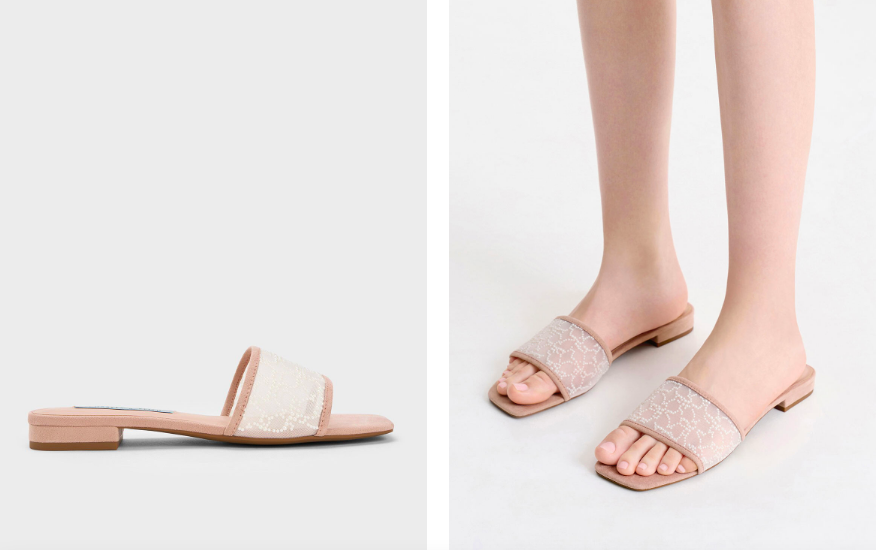 Price: $56.90 or 3 payments of S$18.97 with ShopBack PayLater
Elevate your daily ensembles with these nude-pink flat sandals, providing a touch of refinement to your looks. Boasting wide straps made from premium mesh and adorned with elaborate bead accents, these sandals ensure both style and comfort. The footbeds offer a luxurious experience with plush faux suede at the front and breathable faux leather at the back.
Price: $83 (was $96)
Step out into sunshine-filled days in these beautiful Pearl Bow faux leather espadrilles from Twenty Eight Shoes. Carefully crafted for breathability, this footwear provides a soft faux leather upper and a round-toe cap for added comfort. The inner sole is made from moisture-absorbent microfiber leather, while a wear-resistant and anti-skid rubber sole brings lasting durability. Finished with a creative pearl bow and hand-stitched hem, you will love showing off these beautiful espadrilles for your special day and all summer long in sunny Singapore.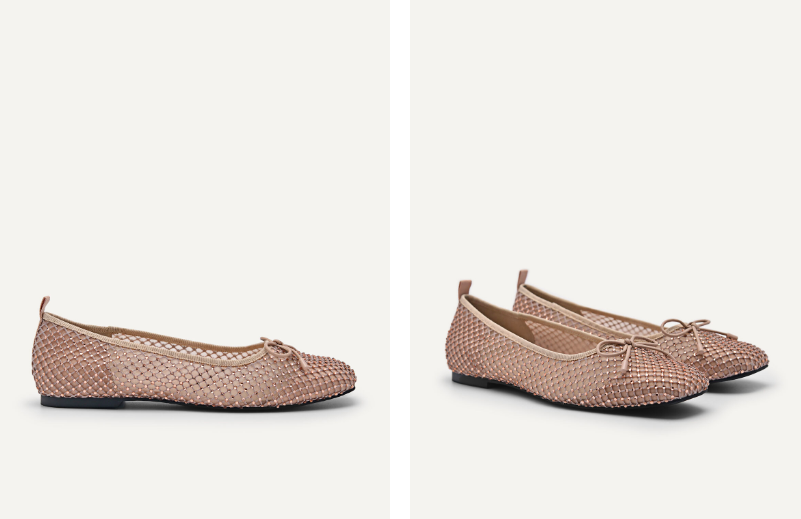 Price: $85.90 or 3 payments of S$28.63 with Atome or ShopBack PayLater
Upgrade your everyday look after your big day with this fashionable and adaptable Rina Mesh Ballet Flats in nude. The mesh upper offers a versatile, easy-to-wear design while the playful bow detail adds a touch of whimsy to the silhouette, making these flats an immediate essential in your shoe closet.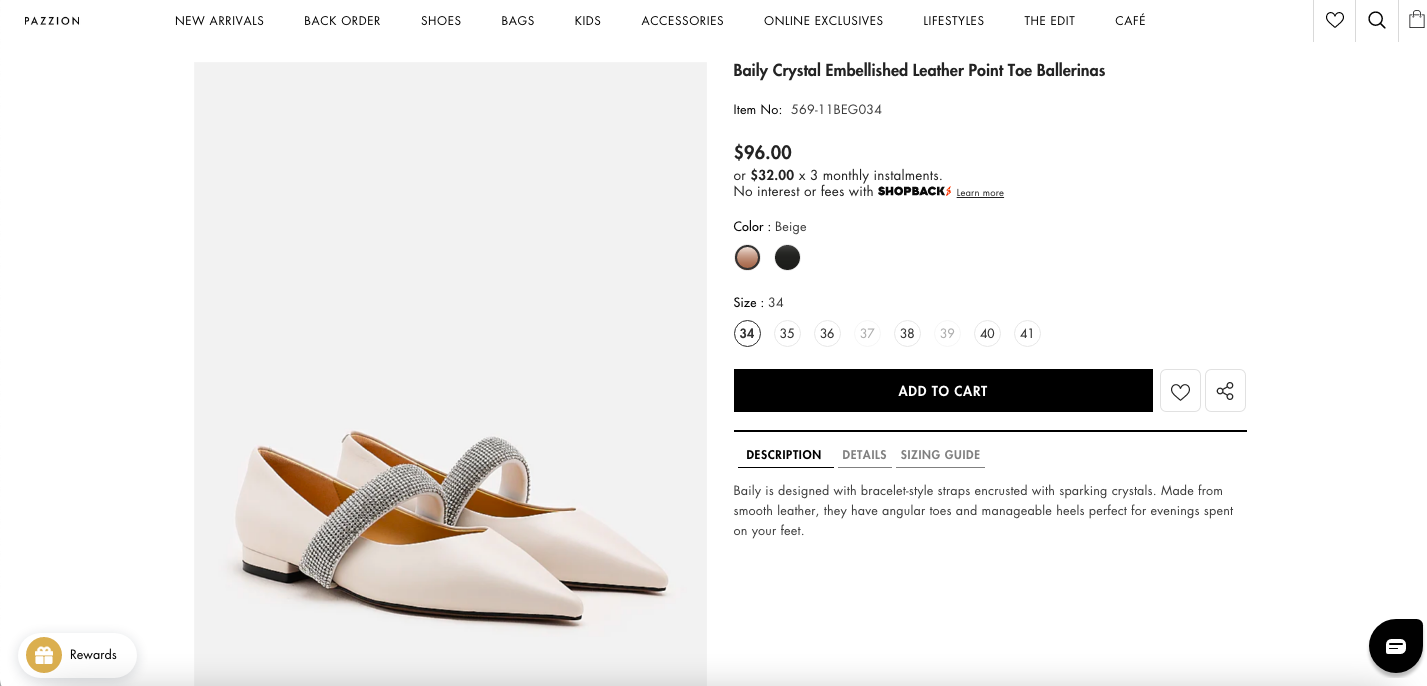 Price: $96.00 or $32.00 x 3 monthly installments with ShopBack PayLater
The last on our list are these ballet flats that boast elegant, bracelet-like straps adorned with shimmering crystals. Crafted from supple lambskin and smooth leather, they feature distinct angular toes and not-high-at-all heels, making them perfect for wedding evenings spent standing and socializing.
These neutral-colored flat shoes under $100 offer an excellent blend of style, comfort, and affordability for your special day and beyond. Each of these versatile options can effortlessly transition from your wedding celebration to everyday wear, making them a valuable investment for your wardrobe. With these elegant and timeless designs, you will be sure to make a statement on your wedding day and continue to exude grace and poise in all of life's future events. So go ahead, indulge in a pair (or two), and dance the night away, knowing you've made a stylish and practical purchase.