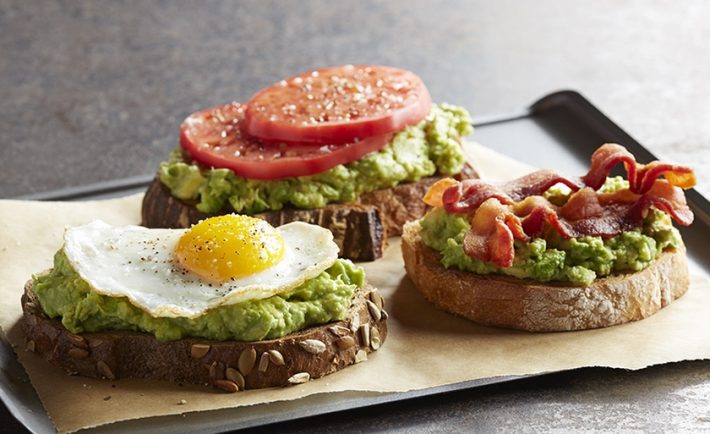 Image Credits: californiaavocado.com
In times of stress and pure cravings, it can be so easy to overeat. Even though some food is excellent for our taste buds, it unnecessarily adds to our waistlines. However, it's hard to control the urge to eat when it feels like we're hungry all the time!
With the number of tempting snacks lying around at home and brands continually coming up with new ones like the recent Bubble Tea Blossom Pizza, resisting the craving can feel nearly impossible. But, have no fear because there is a solution.
Keep reading if you want to find out the natural foods that can help curb appetite.
#1: Almonds
Almonds are the prime health nut. Not only do they taste great, but they also help you to feel fuller from a mere handful.
Plus, they also come packed with nutrients, such as antioxidants, vitamins, and other minerals. Research in 2015 has shown that you can last a while without feeling hungry just by eating almonds as a mid-morning snack.
Want a discount? Buy 500g worth of almonds and get 10% off, or buy 1kg and enjoy a 20% offer! Get your fill from nutsandsnacks.com.sg.
#2: Coffee
Coffee is not only a drink that can keep you alert and awake but also boost your metabolism, which helps you digest faster.
The beans have natural caffeine and antioxidants that do wonders for your body. Just don't go too overboard drinking too much alongside cream and artificial sweeteners.
#3: Ginger
Ginger is a root that has been used in practice since ancient times and for a perfect reason. 
Not only is it a versatile root that can be used in plenty of Asian dishes, but it also has impressive digestive and energising powers. By helping you process food faster, you will naturally feel less hungry when awake.
Please don't take our word for it. Here's what recent research says about ginger's weight-loss benefits.
#4: Avocado
Avocados are some of the healthiest and tastiest fruits that you can get. They're packed full of great fibre and monounsaturated fat that is incredibly healthy for your heart.
As a bonus, they naturally help to suppress your appetite. The next time you're at the supermarket, consider picking these green fruits up. Do eat in moderation, though!
#5: Cayenne Pepper
If you want to add some spice to your life and your food, don't hesitate to introduce cayenne pepper to it. An amount as small as half a teaspoon can supercharge your metabolism and burn extra calories without needing to exercise.
Stacking up those lost calories over time, you will soon be losing pounds before realising it. Load up on this pepper if you can take spicy foods.
Get your Cayenne Pepper Ground (50g) (S$3.80) from LA MEXICANA.
#6: Apples
An apple a day keeps the doctor away. That phrase rings true, as apples have lots of delicious nutrients and health benefits.
Some of them include fibre and pectin, which help you feel fuller. Apples can also slow down how much food you can eat due to the time needed for chewing. This prevents you from overloading on food before your stomach can tell you you're no longer hungry.
#7: Eggs
Eggs are one of the most versatile foods out there. They make fantastic omelettes and help you feel fuller for longer after eating one or two a day. This is especially true for breakfast!
Thanks to its high protein content, your metabolism rate moves along quickly, thus keeping energy levels high and leaving you satisfied without having to reach for that mid-day bite.
Want to support local farms and get fresh eggs at the same time? Check out these 10 Singapore farms to get your produce from.
#8: Water
Yes, you read that right. Drinks as simple as a glass of water or two can help to manage your appetite.
It was revealed in the 240th National Meeting of the American Chemical Society (ACS) that people who drank at least two glasses of water before eating ate 75 to 90 fewer calories than those who didn't drink. Bottoms up, peeps.
#9: Sweet Potatoes
Sweet potatoes are given their name not only for their delicious sweetness but also because they're exceptional for our bodies too.
They contain a particular type of starch that can resist the digestive enzymes in our stomach. This means that they will stay in our bellies for more extended periods to keep us full. Our body will take its sweet time absorbing all the added vitamins as well.
From Japanese Sweet Potatoes (S$1.85) to Organic Purple Sweet Potatoes (S$5.30) and more, get yours from RedMart.
#10: Umeboshi Plums
This lesser-known fruit is a type of pickled plum that gives you an extra tinge of sour goodness. They're fantastic for curbing your sugar cravings, so stock up on these plums if you want to reduce your sugar yearnings.
We found an option from FairPrice. Mitoku Organic Umeboshi Salt Pickled Plums is currently selling at S$18.91 (usual price: S$19.90). The offer ends on 1 March 2021.
We've yet to conclude this topic, but it's getting a little lengthy, so we will pause right here. Look out for the second part of the article on more natural foods to help curb appetite!