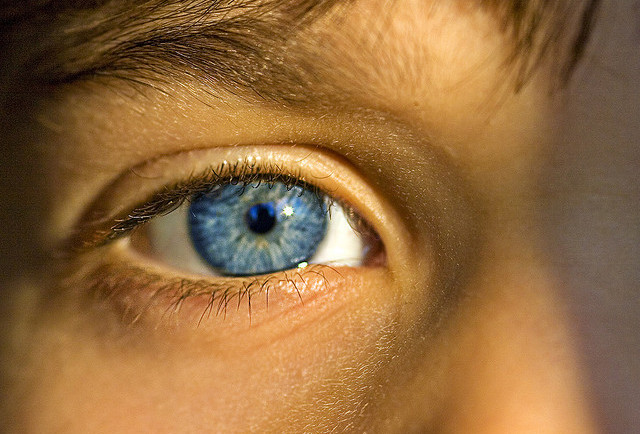 Image Credits: Randen Pederson via Flickr
Whenever we see people with blue or green eyes, we get mesmerized because having these pair of eyes are considered unique in comparison with the norm. Eye color determined by two factors: the pigmentation of the iris and the frequency-dependence of the scattering of light.
If you want to change your eye color temporarily then, you will have to purchase colored contact lenses. For decades it is a characteristic that we cannot change permanently…until now.
A company named Strōma Medical, based in United States, developed a revolutionary technique to permanently alter one's brown eyes to blue. Inventor and scientist Gregg Homer, JSD (PhD) has patented a non-invasive procedure of using laser through the eyes and it can be performed in under a minute!
PROCEDURE
Dr. Homer said that fundamental principle that makes all this possible is the fact that under every brown eyes are blue eyes. There is just a thin layer of brown pigment that covers the front surface of the iris giving it the color brown. So, the laser will disrupt the layer of pigment and take it away by the innate and gradual process of tissue removal.
For the first few weeks, the irises will become darker. Then once the tissue is totally removed, an underlying natural and permanent set of blue eyes will show. This process takes about several weeks.
SAFETY
Strōma Medical yet to be given the go signal to perform its procedures in the United States but it has performed a number of procedures in Mexico and Costa Rica. As of the present, no adverse effects have been reported. No effect was shown on the patient's vision since it only treats the patient's iris. And, pigmentary glaucoma did not occur in their pre-clinical or clinical studies.
Interested to get yours done? Well, you have to pay a fee of about US$5,000 or S$6,945.
Good thing 2 sets of blue colored contact lenses are S$6,900 cheaper than this procedure!