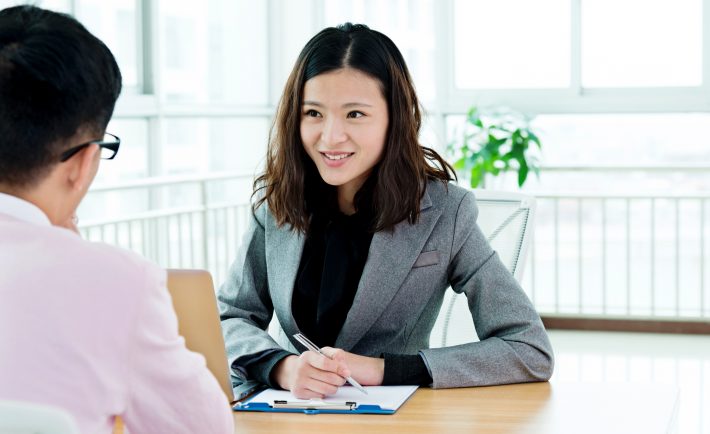 Image Credits: hrdailyadvisor.blr.com
Let's be honest. When you're sending out your resume to recruiters, the odds are that your personal information itself looks similar to the countless ones that they've already read. They don't care how badly you want the job or how paper-qualified you are.
Instead of merely trying to convince an HR manager why you're perfect for the company, go above and beyond to grab their attention! You're sure to make your job search more fulfilling and stand a higher chance to receive an invitation for an interview – both of which work in your favour.
Here are some of the best ideas you can use this year to reach out to a recruiter responsible for processing your application.
#1: Offer a useful solution
If you're considering a specific role that you are knowledgeable about (which you should be!), you can try to add a few well-thought-through solutions to current industry problems in your application.
In this way, you show that you have done your due diligence. It's also an opportunity to display your experience and passion for solving problems for the company and the value you can add to the team should you be presented with a job contract.
"When you help someone solve a problem, they'll remember you positively for your effort and be more willing to help you out in the future," says Jon Hill, CEO and chairman of an executive search firm.
#2: Gift your recruiter something appropriate
You must be careful with this one! While sending flowers is rather strange, you can look at giving a practical gift or resource alongside your application.
For example, one can demonstrate their market research skills by sourcing a gift that resonates with the hiring manager. Just do a search on LinkedIn, and you will be able to start "stalking" on their posts, identify their likes and dislikes, and supplies you think they will find beneficial.
A little present that shows off both your skills and your gratitude at being considered can help make them remember you – which is precisely the reason why you're reading this now.
Jeff Neal, an operations manager, shared that a candidate actually mailed his resume alongside a packet of fly-fishing lures after learning that Neal liked fly fishing. "I was very impressed and invited him in for an interview," he commented.
#3: Create a portfolio webpage
Most people apply for jobs that they need rather than want. If you desperately want a position, you've got to make sure you have enough output to "brag" about.
Job seekers can consider building a portfolio webpage to store their achievements over the years. Make sure the information is up to date before you send a recruiter a link to your portfolio.
A webpage or website is better than attaching a portfolio in the email since your recruiter can easily forward the link via Slack or WhatsApp to anyone in the management team for immediate considerations.
Or one could also consider other content platforms they are comfortable using.
"We've received YouTube channel videos from online creators who work daily on their cars and have vast amounts of knowledge. We also receive resumes from bloggers who run their own car blogs, which shows they already understand the work we are doing here," shared Michael Lowe, CEO of Car Passionate.
#4: Put yourself on camera
Most of us don't like being on camera. Still, having a video to accompany your application often helps recruiters see you with more interest and match a face to your name.
It also aids them to understand just how much you want the job, too, because emotions transfer better through facial expressions and body language.
"A candidate used this tactic to approach me last year. While they didn't end up having the right technical skill set, the video caught my attention immediately and prompted me to set up a phone interview less than 48 hours later," shared Biron Clark, founder of Career Sidekick.
Need we say more?
#5: Type an attractive subject line
This is one you may have heard before, and with a good reason! That's because when you use an attractive subject line, it immediately tells recruiters what they need to know, their interest will be piqued, and it serves as a "clickbait".
Take a look at these examples:
Email subject line A – "Applying for accounting position"

Email subject line B – "CPA with 10 years' experience in technology would love to do your taxes"
Is sample A or B more attention-grabbing? If you've chosen the latter, then you ought to know that a witty or well-conceived subject line is vital for an HR manager to click in right away.
Final thoughts
Reaching out to recruiters will always feel a little stressy and nerve-racking.
But by relying on one or more of the ways shared above, you will increase your chances of getting your valuable resume read amongst the sea of job applications. And since that's what it's all about, aren't these methods worth a try this year?