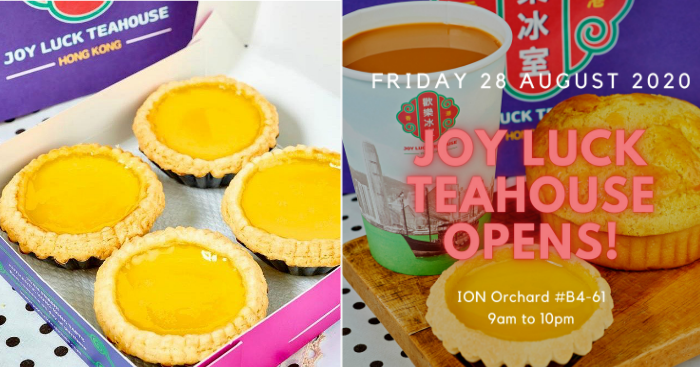 Joy Luck Teahouse (歡樂冰室) will open it's doors on Friday, 28 August 2020 at ION Orchard, #B4-61, bringing in the 3 culinary treasures from iconic Hong Kong brands patronised by famous celebrities such as Chow Yun-Fat, Liza Wang, Paula Tsui, Wong Cho-Lam and Dicky Cheung.
The three famous culinary treasures of Hong Kong — egg tarts, pineapple buns and milk tea. A part of Hong Kong's food legacy, these three offerings are recognised on UNESCO's Intangible Cultural Heritage of Hong Kong list. Besides the three items, Joy Luck Teahouse will also dole out Hong Kong Fish Balls and an array of Hong Kong-style beverages.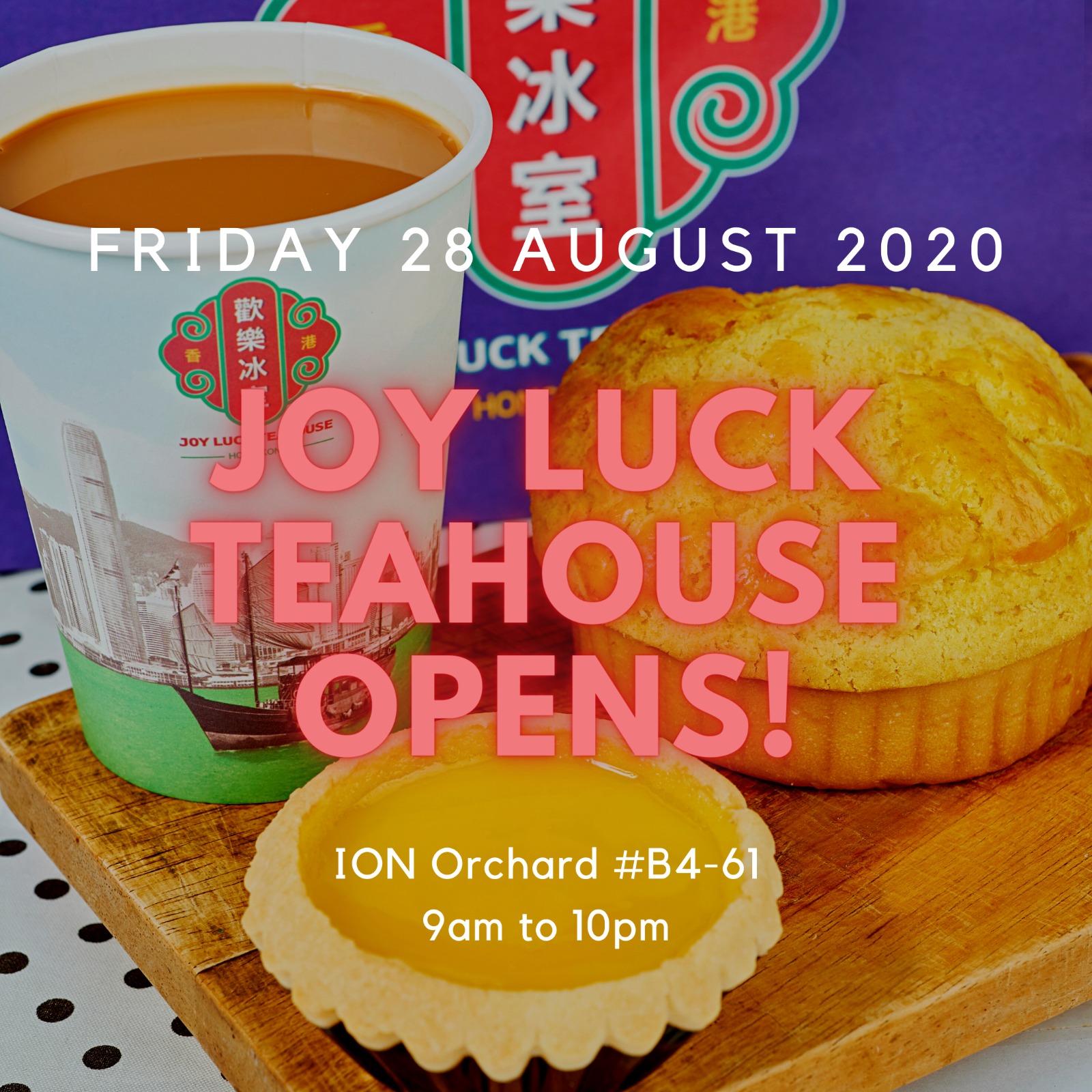 There will be two kinds of egg tarts, which are from Hoover Cake Shop (豪華餅店): puff pastry and butter cookie. Smooth, wobbly and creamy, the custard is made with high-quality eggs and butter, hitting just the right note of sweetness. Veteran thespians Chow Yun-Fat and Liza Wang Ming-Chuen are fans of these egg tarts.
The Hong Kong pineapple bun hails from Kam Kee Café (金記冰室), a stalwart in Hong Kong's cha chaan teng scene. It is firm on the outside with a sweet, crumbly golden crust that resembles a pineapple and covers almost the entire exterior to provide crunch in every bite. The bun is also stuffed with a generous slab of fragrant premium butter in the middle (Bo Lo Yau) that melts within the soft warm bread. Other fillings such as kaya and luncheon meat will also be available.
The Hong Kong-style milk tea also follows Kam Kee's secret recipe that calls for a blend of superior-quality tea leaves imported from Sri Lanka. European full cream evaporated milk is added to the brew to lend a moderately sweet flavour.
Also available here are Hong Kong Fish Balls, the most popular street food in the city. The fish balls are by Tak Hing Fishball Company (德興魚蛋公司): the freshly made fish paste is smooth and soft in texture with no flour or additives added.
Opening Specials
10% off regular items with no minimum spending for all walk-in customers
20% off regular items with $10 minimum spending with membership signup in the 1st 2 weeks of ION opening