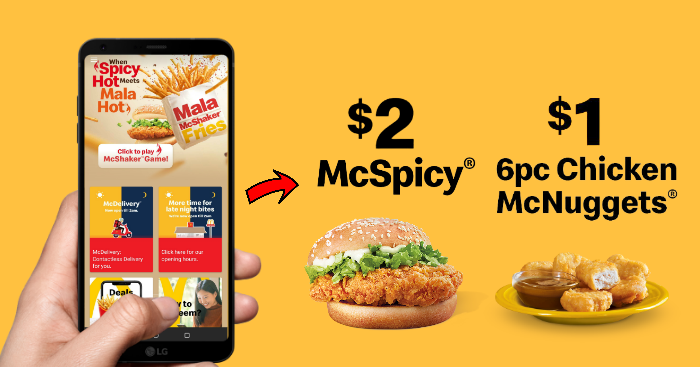 If your New Year's resolution is to save money, you gotta make sure you're spending smartly! You can still visit your fancy restaurants, but here's our life-changing hack ? You ready?
Just download My McDonald's App from the App Store or Google Play Store! Yes, it's that simple. McDonald's has a lineup of fun and rewards for everyone this year and trust us, this will be your go-to app so you stick to your budgeting plan for 2021.
1. Grab your lunch BFF and redeem 1-for-1 deals with McDonald's Mega Deals Festival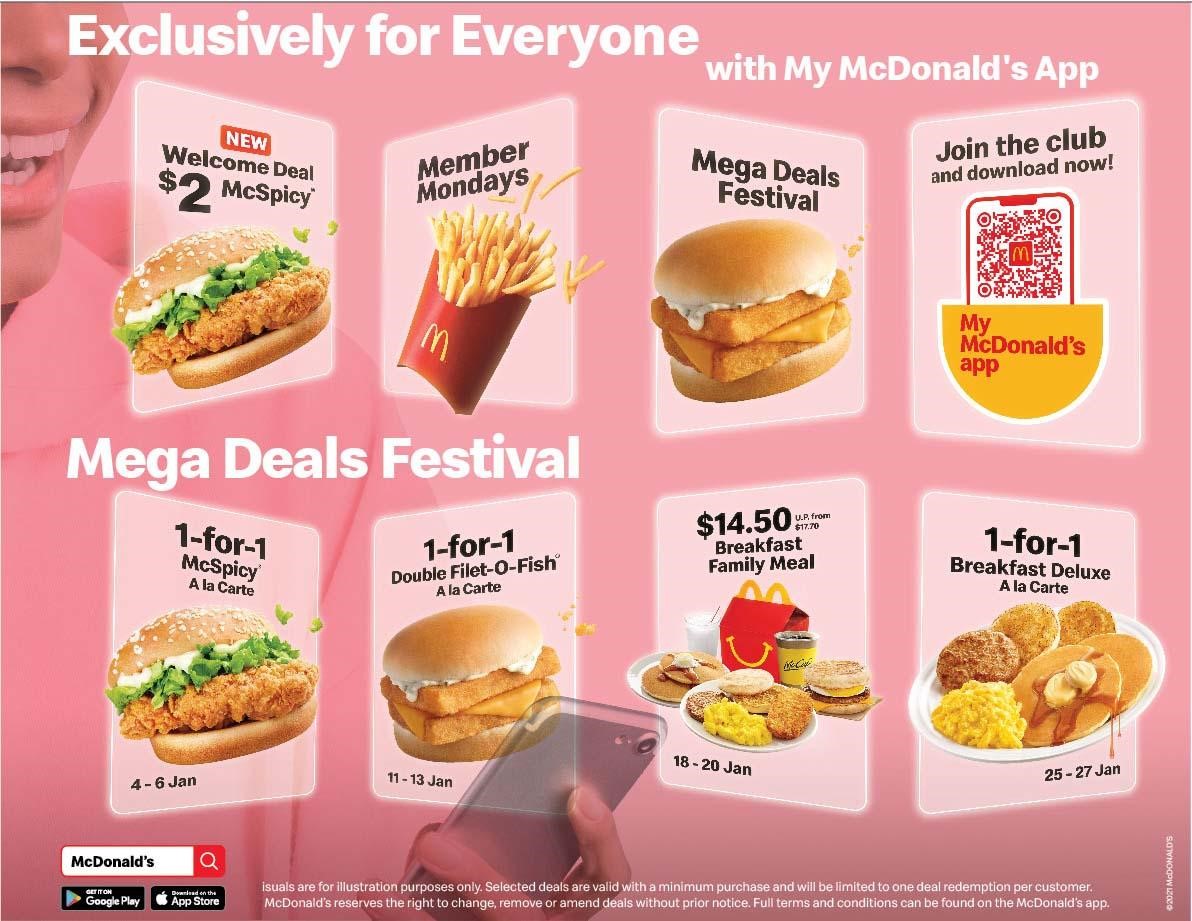 Starting from 4 January, McDonald's Mega Deals Festival will run for an entire month! You can expect a range 1-for-1 deals on your favourite bites on the McDonald's app from 4-27 January.
4-6 Jan: 1-for-1 McSpicy®
11-13 Jan: 1-for-1 Double Filet-O-Fish®
18-20 Jan: $14.50 Breakfast Family Meal (U.P. from $17.70)
25-27 Jan: 1-for-1 Breakfast Deluxe
If you don't have a lunch BFF yet, you can offer to buy on behalf of a colleague and earn some brownie points for the new year! Better yet, introduce the app to them so that you establish yourself as the savviest person in the office when it comes to great deals.
2. New to the app? Get a $2 McSpicy® Welcome Deal!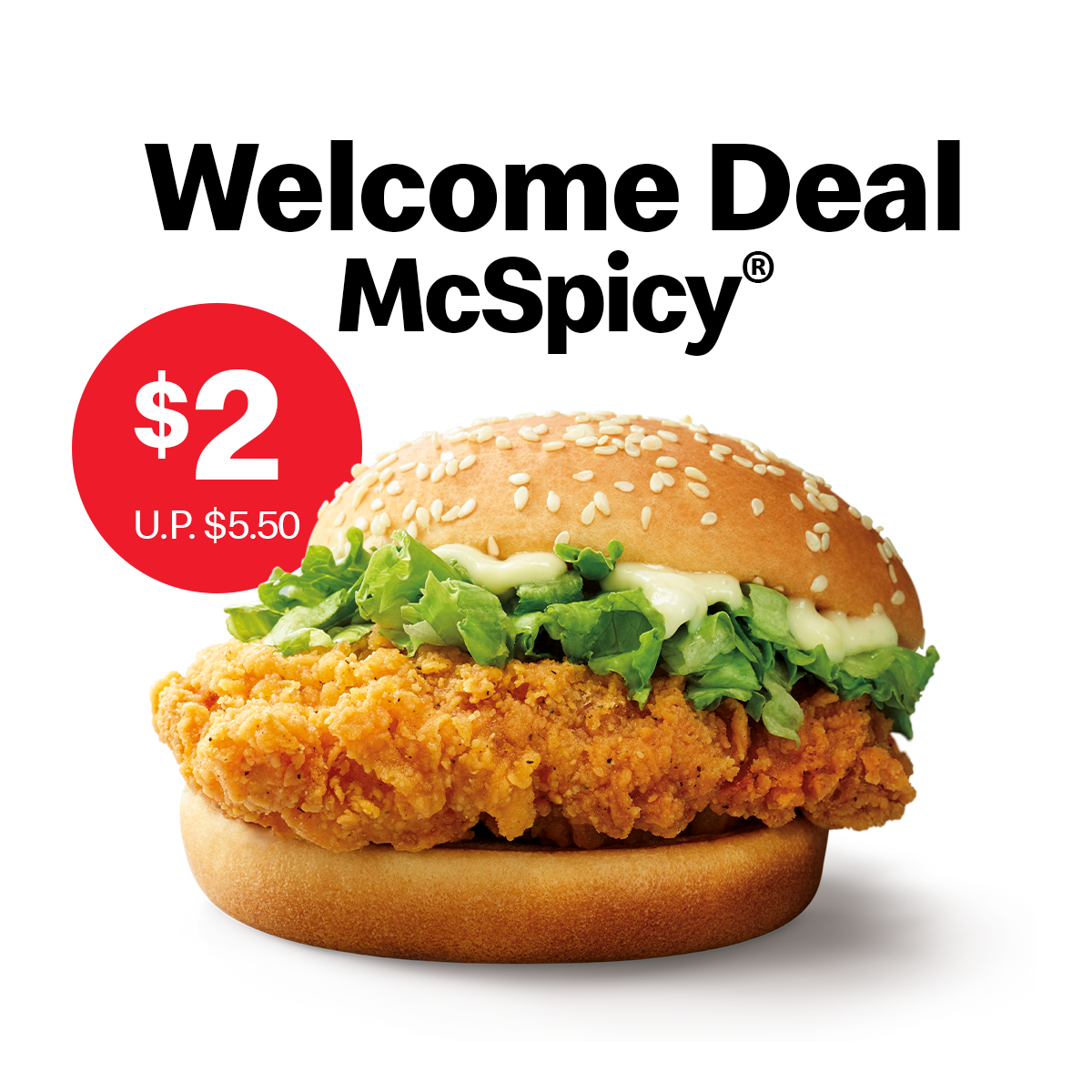 If you've never heard about the McDonald's app before, this is your chance to score a McSpicy® burger at only $2, with any purchase (U.P. from $5.50). That's more than 60% discount, what a deal for new users! Just the mere thought of our favourite McSpicy® is enough to whet our appetite.
3. Happier Mondays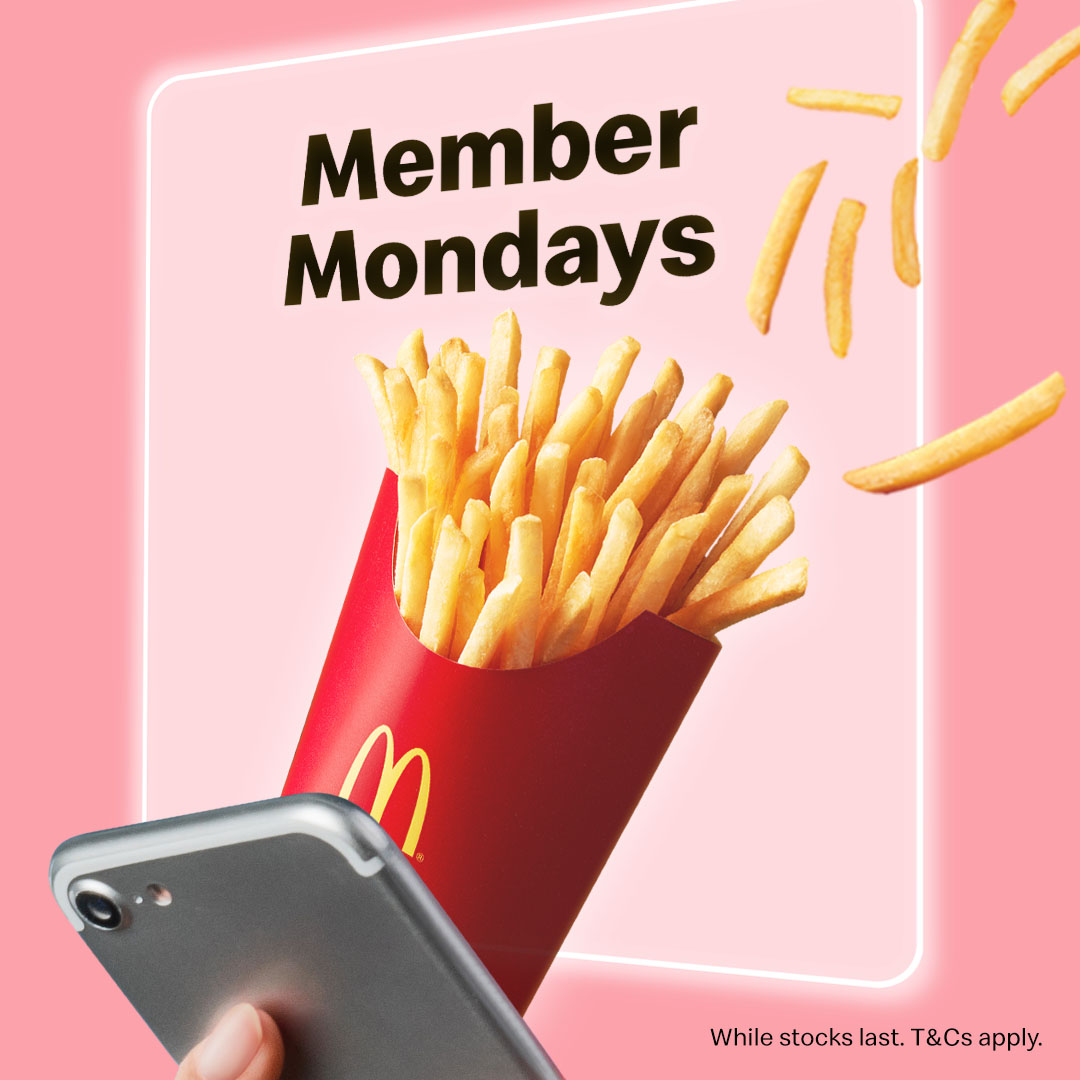 Joining the McDonald's club is free, and you get new deals every Monday at 8am! Monday blues are tough, but nothing beats waking up to a deal on the food we love. We'll be setting alarms to check out the McDonald's app before looking at social media apps or emails, so we don't miss any deals!
4. $1 Chicken McNuggets® on your birthday month!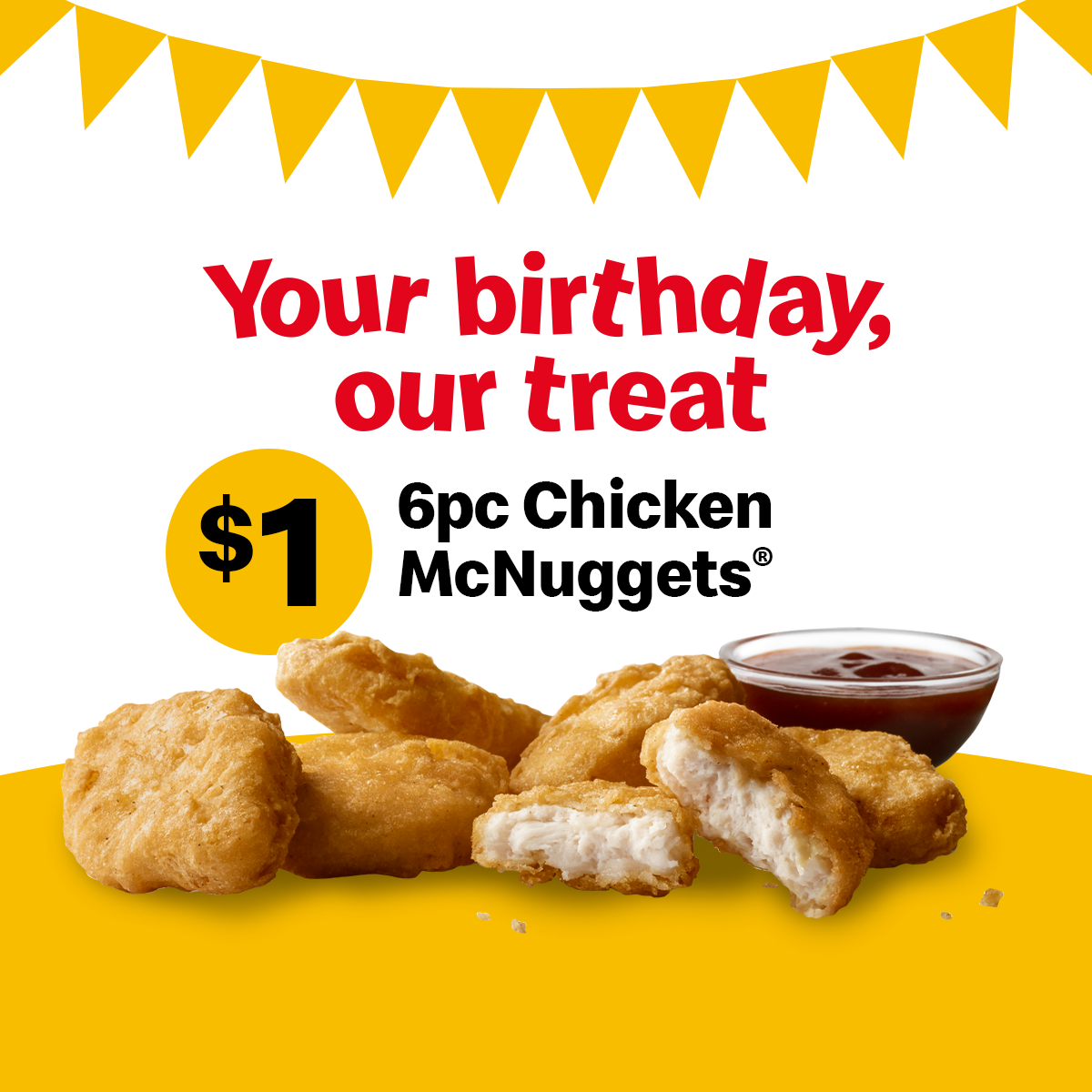 Relive fond memories of McDonald's Birthday Parties as you sink your teeth into Chicken McNuggets® (6pc) for just $1 with any purchase. We're lovin' member-exclusive perks like these birthday treats because they never fail to stir up warm, fuzzy feelings!
5. Bonus Hack in Jan: Win More Treats with The McShaker™ Game
Did you know that you can win even more deals on the McDonald's app? Play the McShaker™ game in the app stand a chance to win the newly launched $1 Mala McShaker™ Fries and other delights such as free Vanilla Cones or Hashbrowns with any purchase.
We promise you will be lovin' it every step of the way. Cheers to a Happy New Year!
---