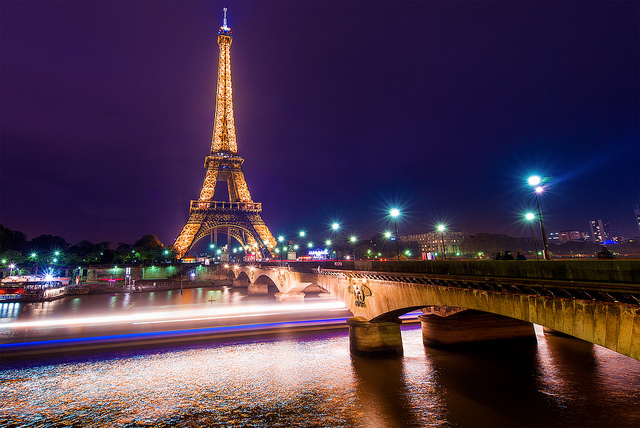 (Photo Credit: Tom Bricker, via Flickr)
"When preparing to travel, lay out all your clothes and all your money. Then take half the clothes and twice the money" –Susan Heller
Travelling to Europe is a dream destination for most people. With its rich cultural heritage from castle to prehistoric landscapes, it is obvious why Europe is the most travelled place in the world.
However, for many the cost of air ticket alone is going to put away the idea of travelling aside.
If you are willing to get a bit out of your comfort zone and do some planning, there are a few simple ways for you to travel without breaking the bank. Try these methods and you will be bringing half the money. Here are our tips:
1. Look out for cheap airfares
First and foremost, you'll need a flight to bring you to Europe and that's when airfares could contribute up to 20% of your budget should be bought with careful planing and research. There are many flights comparison website, and you will be shortchanging yourself if you do not utilise them.
Read also: 6 tips to save on your air ticket
2. Plan your mode of transports
Once you reached your dream destination, you will not be sticking your butt at the Eiffel Tower for the entire week. Find out the cheapest way to bring you to The Louvre or the Notre Dame de Paris. If you stay within the district, walk and embraces the place like a tourist. If not there is bus, metro and RER at your service. If Google is not your best friend, make it yours.
If you are travelling to other parts of Europe, besides taking a flight all the time which may bust your budget, your next best alternative would be train. Countries in Europe are connected by high-speed trains which could take you between destinations in hours. Consider buying a Eurail pass if you plan to hop around different countries. Work the number out using the trip planner by RailEurope and see if it is more worthwhile to purchase individual tickets or a rail pass. Do note that for certain trains (night and scenic train) might need additional reservation fee to make a reservation.
Good news (and good excuse) for those under 26. They have a youth pass which you can to enjoy up to 35% discount off its Eurail Pass.
3. Plan your accommodation
The next item on your list would be accommodation which contributes to a significant amount of cost to your budget. You don't need to stay in five star hotels to enjoy your Europe trip. Most of the time should be spent exploring the scenic and tourist attractions rather than having a spa in your bathroom or a view from your balcony that overlook the entire cityscape.
If you are a student with not much budget, hostels and backpackers would do just fine. You can also rent someone's room temporarily using airbnb.
Otherwise, budget hotels and motels such as IBIS or Formule 1 could be in your consideration.
Again, this requires careful planning and your best friend would be more than willing to help.
There are aggregators sites like Trivago, Agoda and Booking.com which will compare and show you the available accommodation at your check in and out date and you can filter and sort them according to your budget.
If you want to further save on your accommodation, you can consider booking an overnight train and sleep while you travel to your next destination. You not only save on hotel cost, you save valuable time.
4. Food
Eat like a local. If you visit touristy areas, expect yourself to dig deep into your wallet. Follow the locals' lead for cheap eats. Ask around to find out affordable restaurants. Of course, there are times when you should indulge in their delicacies, so occasionally pamper yourself a bit.
As a Singaporeans, we are not used to tipping, but in Europe if you plan to tip, around 10 percent is the norm.
Some of your accommodation may include breakfast, so take advantage of it. Croissant and Coffee? I will take that.
5. Entertainment
Find free entertainment. Visit the parks, concerts and cathedrals and you can't deny that exploring Europe by foot together with a camera is by itself – entertaining. It don't cost much to have a photograph with an Eiffel Tower or the Colosseum in the background. Visit their national heritage sites and immerse in their culture and diversity without busting your budget.