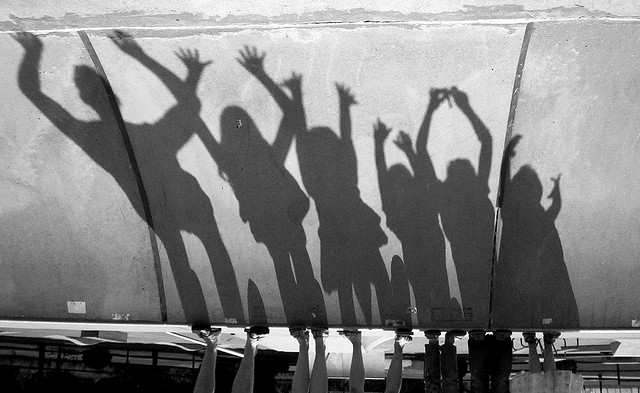 Image Credits: Pink Sherbet Photography via Flickr
Who says that no family activity in Singapore is cheap? Think again! In fact, some of them are FREE! From free shows to art appreciation, here are 5 Family Activities (under $10) that you will surely enjoy.
1. STARGAZING
Be amazed by the stars and constellations you will see in the Omni Theatre at the Singapore Science Centre. Gaze over the vast universe from 7:50 to 10 pm every Fridays through a series of telescopes. Best of all? It's FREE.
2. PICNIC BY THE GARDENS
In Singapore Botanic Gardens, your family may stroll over the Rain Forest Trail to see various forest animals (e.g., Giant Mahang and Common Tree Frog) ,and forest plants (e.g. Rattan and Meraga Tree) or the National Orchid Garden to see the beautiful orchids. The entrance for the National Orchid Garden is S$2 for adults and S$1 for children and senior.
You could lay down your blanket almost anywhere in the Gardens, but one of the nicest spot is probably at Palm Valley and Symphony Lake, especially when they're staging one the regular free classical music concerts.
3. HEALTHY OUTDOORS
Cycle and jog across the lush greeneries and wondrous beach view of the East Coast Park. If you don't own bike, you may rent one for S$6. You may also indulge in a family barbecue here, and stay on your own tents to cozy up.
4. ART APPRECIATION
Be absorbed with great contemporary art in the Singapore Art Museum. Their Learning Gallery especially caters for the young minds. It is a rich visual sight that your children don't usually see. The admission is free for citizens and PRs, otherwise you may check the prices here.

5. WONDERFUL LIGHT SHOW
Enjoy the free "Wonderfull Show" at the Marina Bay Sands every evening from 8pm (full showtimes here). In here you will immerse yourselves in light, sound and music where your little ones will awe in delight. Remember to get there early to secure the best seats!
You don't have to spend too much to have fun with the ones you love. At the end of the day, your presence and quality time spent are more than enough to make them happy.