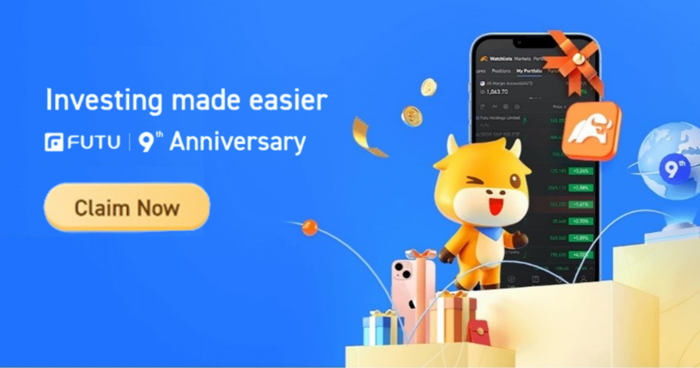 By now, if you still have not heard of moomoo, you might need to get out of your cave! That is because moomoo's, the trading platfrom, advertisements are splashed across the island, all over MRT platforms, national newspapers as well as social media. Besides its really cute name, you might be wondering what exactly is moomoo?
moomoo is an online trading platform launched by Futu Holdings Limited (FUTU). In Singapore, products and services on moomoo are offered by Futu Singapore Pte. Ltd. (FUTU SG), a wholly-owned subsidiary of FUTU, that is licensed and regulated by the Monetary Authority of Singapore (MAS). FUTU is listed on the NASDAQ stock exchange in March 2019 and the moomoo trading platform was launched in Singapore earlier this year in March 2021 with an aim to help beginner investors to kickstart their investment journeys. Here are 5 ways how moomoo app can help them kickstart their investment journeys.
1. A 24/7 Help Centre To Address Your Concerns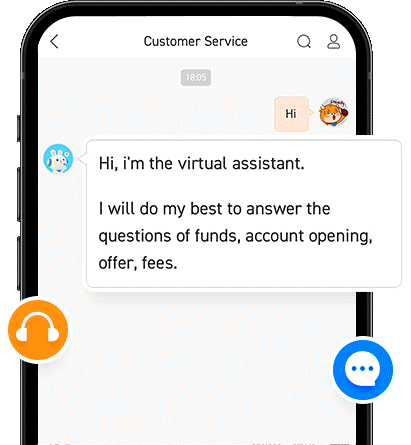 We all know that taking the first step in investment can be a tentative, or even fearful one. Sometimes, questions can be as simple as not knowing which button to press. When they get too plentiful, these doubts can amount to significant inertia.
Not to worry, moomoo powered by FUTU stands by to help by providing customers service 7 days a week and 24/7 on trading days! No questions are too stupid or silly. Instead, users will find all the support they need online to ensure that all their doubts are thoroughly clarified before making their investments.
2. Start With Paper Trading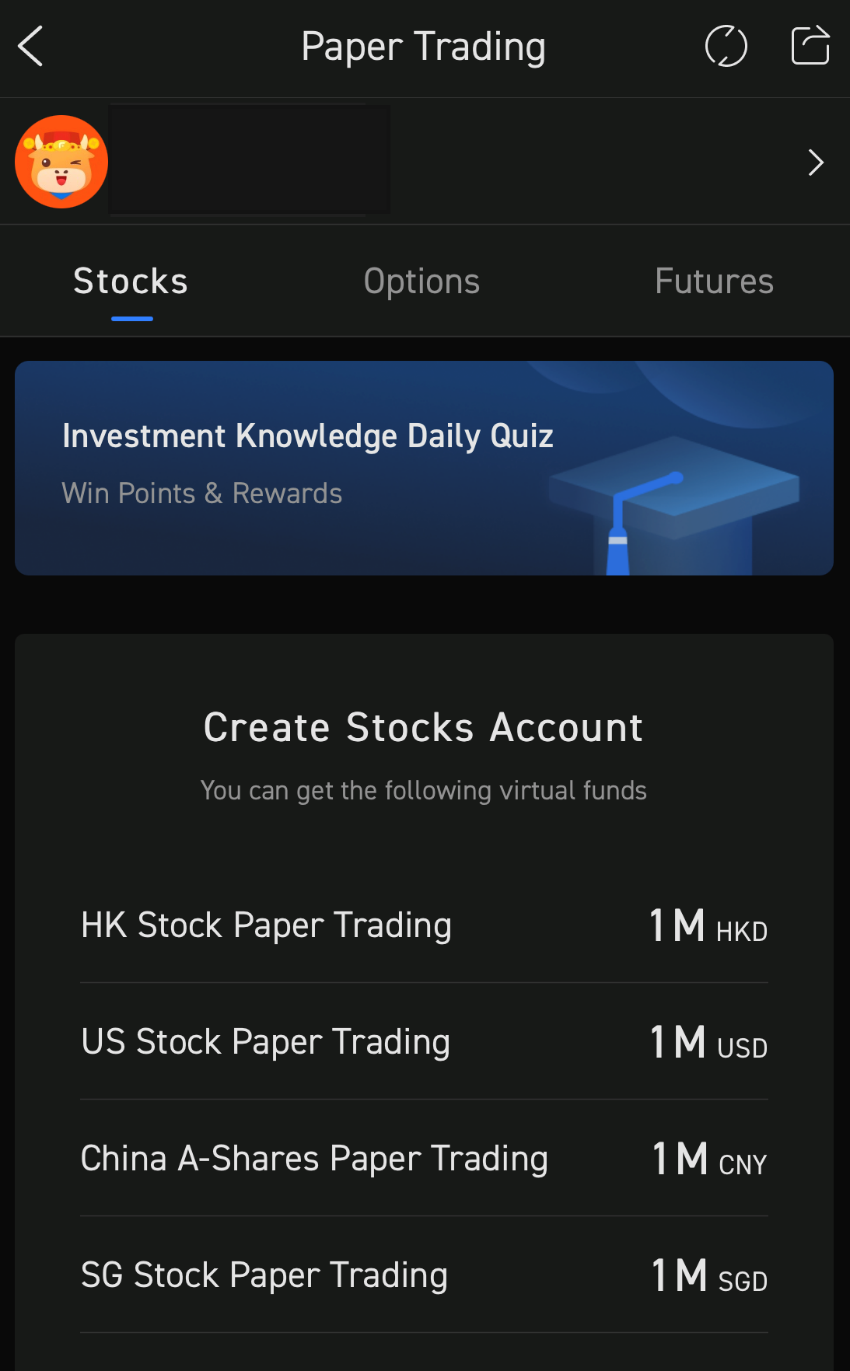 To help bolster beginner investors' confidence further, they can consider trying out with paper trading on the moomoo platform first. This enables them to not only get familiarised with the user experience, but also conquer their fear of trading with real money.
In addition, trading with paper money is a perfect testbed to try out different investment strategies before deciding which suits them best. Within the moomoo app, occasionally, they have paper trading competitions where you can win prizes!
3. A global investment community with latest insights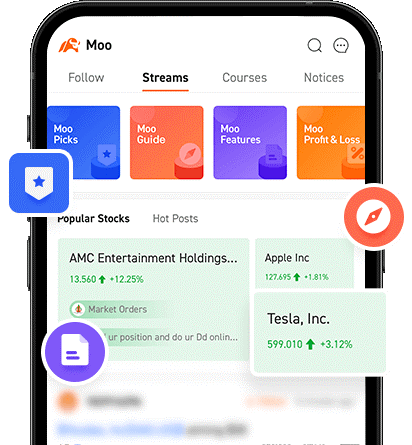 Sometimes, it can get lonely walking the investment journey alone. Not to worry, there are 16 million others (and counting) globally to cheer you on. Amongst them are moo community influencers who would often share insights and valuable information.
4. Learning Investment on-the-go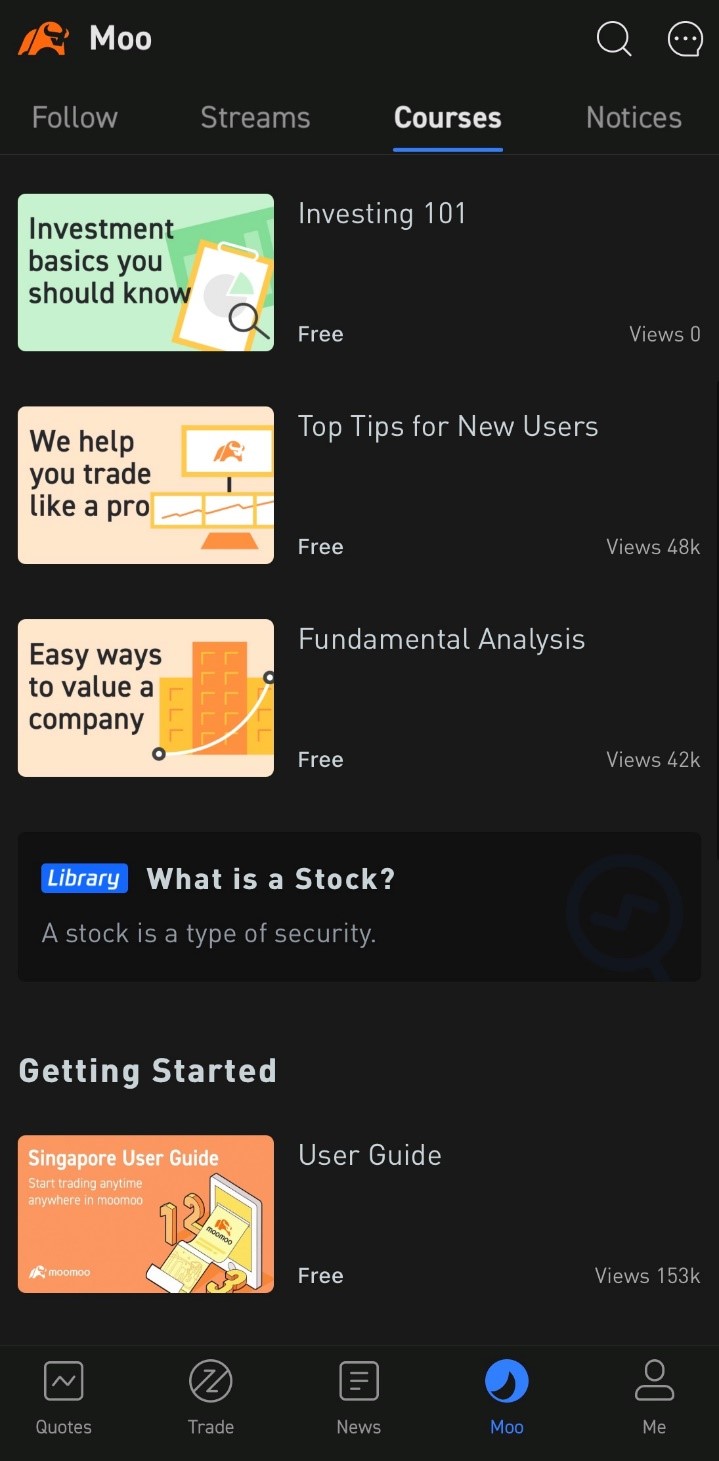 If you don't possess the ability to organise nor process the information but still recognise the importance of investing, why not equip yourself with this knowledge by taking courses on the moomoo mobile app?
With courses such as Investing 101 and Top Tips for New Users, this will provide all beginner investors a strong foundation in their investment journeys. The best part is that the majority of these courses are absolutely FREE. So there is really no reason not to get started on them!
5. Welcome Rewards worth more than SGD$2,000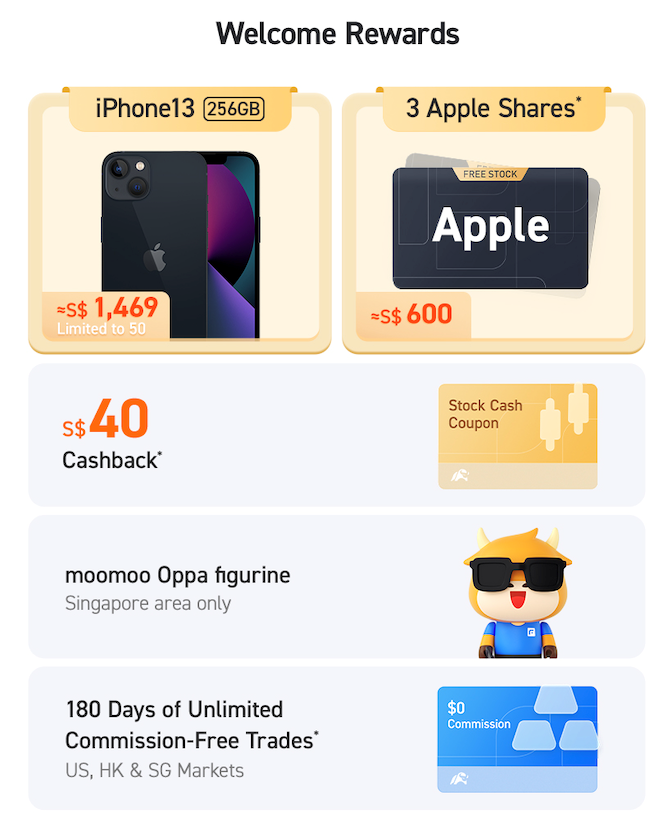 Often times, beginner investors may make more mistakes due to the lack of experience. To reduce the pain of this potential loss, Futu Singapore is giving away Welcome Bundle worth up to $2,000. Here are the steps (not cumulative) to ensure new users receive the Welcome Rewards:
Register for a moomoo ID
Successfully open a FUTU SG Securities
Make a First Deposit of at least S$2,700 and above & immediately you will receive an Apple (AAPL) share and S$40 stock cash coupon, promotion ending on 30 November 2021, 0959 SGT.
Transfer in some shares into the platform and depending on your shares values, you will be rewarded with more Apple (AAPL) shares or even the latest iPhone 13 (limited redemption)!
More terms and conditions of the Welcome Rewards can be found here. With Welcome Rewards of up to S$2,000, this is the valuable headstart that beginner investors probably cannot find on other online brokerage platforms besides moomoo.
Sign Up via moomoo App Now to open your FUTU SG securities account!
This rounds up the 5 ways that moomoo app massively help beginner investors kickstart their investment journeys! Download and sign up for moomoo app using this link today to take the all- important step of investing.