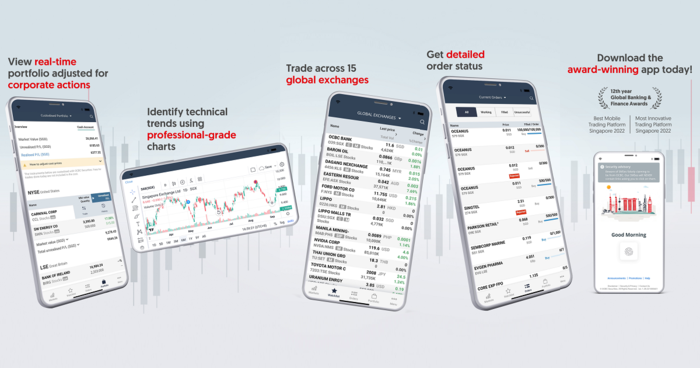 2022 has undoubtedly been a tough year for equity markets with global indices such as the S&P 500 down approximately 18% year to date.
A falling market can present interesting situations to different investors, and some would now see the glass as half-full. For instance, they may view cheaper valuations as a safety net that offers a larger margin for error. For investors who are thinking of starting their trading journey now, they can consider exploring with OCBC Securities. A wholly owned subsidiary of OCBC Group, OCBC Securities is a brokerage in Singapore that offers reliable services with transparent upfront fees. Now with their newly revamped iOCBC mobile app that comes packed with a myriad of user-friendly features, an even more seamless investment journey with iOCBC awaits.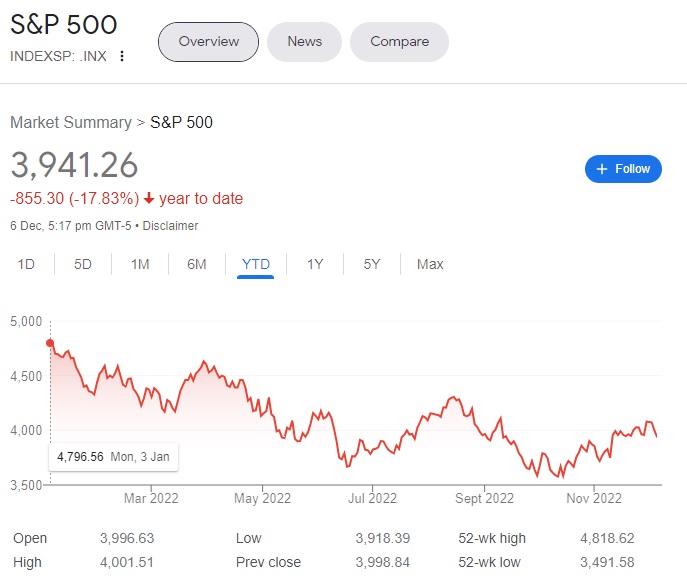 Here are 5 new features on iOCBC that can help you spot timely trading opportunities:
1. Intuitive interface throughout the entire trading journey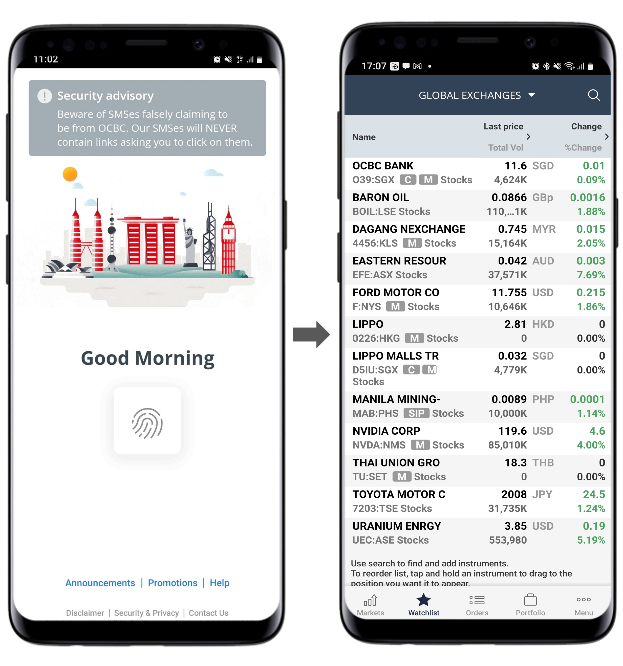 For those who trade, they will know that every second counts. From the overall look and feel to small thoughtful details, the iOCBC Trade Mobile App is now designed intuitively for traders to trader smoother and faster. To start with, the biometric capabilities allow you to login and submit orders in a flash.
When browsing the markets, their predictive search bar with suggested results can help you to find the security you are looking for quickly, and also show you other similar instruments that are available on the iOCBC platform.
You can then add tickers to your watchlists from various convenient points through the app such as the search results and order ticket. Customise your watchlists to your preferences with collapsible columns to choose what information you want to see upfront or hide, and easily organise your watchlists with the drag-and-drop function.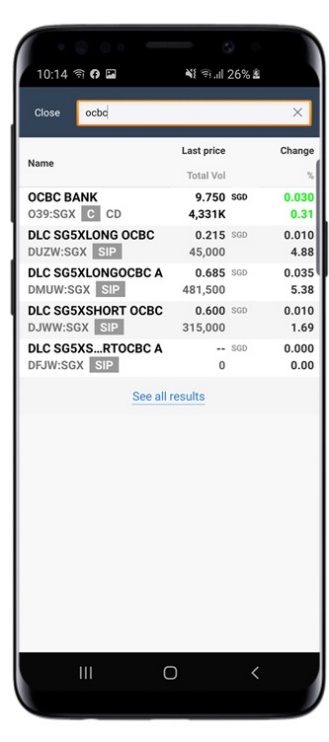 As a new investor, making your first few trades can be incredibly stressful. With iOCBC, fret not as their trade order form comes with pre-built order validity checks. For newbies, this is very helpful as it will automatically display possible errors upfront by ensuring valid lot size and price range. Seasoned traders will benefit from this as well as it helps to reduce chances of fat-finger errors and also speed up your order placement.
After your orders are placed, tracking them is a breeze as the orders page is cleanly designed with colour coding to easily distinguish between buy and sell orders. Filter your orders by status (active, filled and unsuccessful) and see exactly how each order is filled and at what time with a detailed order log.
2. Gain market insights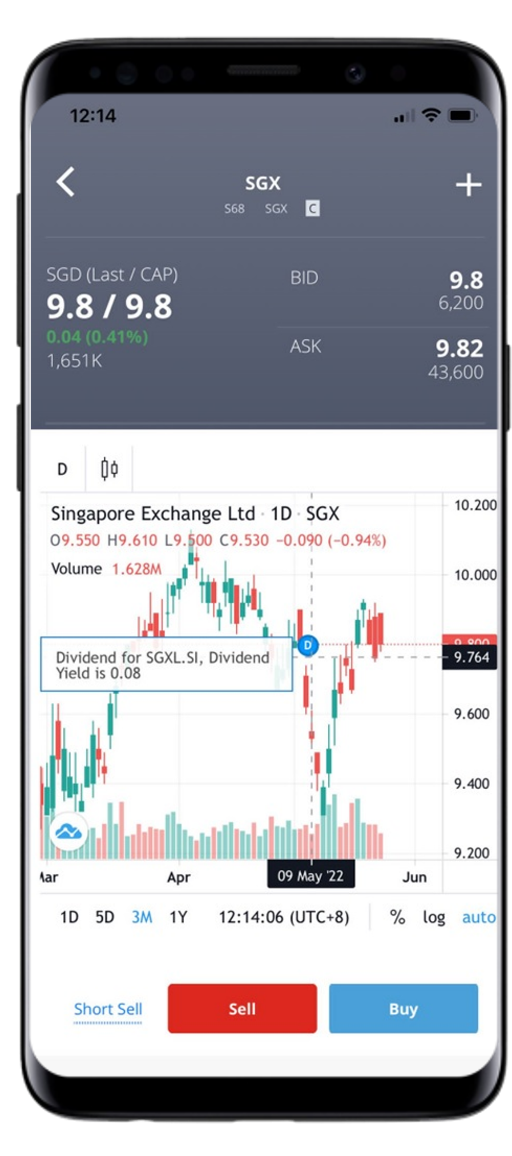 The iOCBC mobile app is packed with features to help you spot trading ideas and validate them with your technical analysis. Their professional-grade yet easy-to-use charts powered by TradingView comes with more than 100 Technical Analysis indicators and over 50 smart drawing tools to support you in identifying actionable technical patterns. Investors can also choose to discover new trading ideas effortlessly with iOCBC's trading tools – Market Statistics, ChartSense and StockReports+. StockReports+ is especially helpful for new investors as reading these reports will help them gain valuable sectoral insights. With in-depth market analysis from industry reports, coupled with charting tools ready at disposal, these could help to elevate trading performances.
3. Manage your portfolio like a professional!

How would one know how well he/she is doing without keeping score? Not to worry, an investor's portfolio is updated in real-time for timely monitoring as part of holistic portfolio management on the iOCBC mobile app. Amazingly, various types of corporate action events including stock splits, dividends and rights issues are tracked so that the average cost of holdings, realised profit and losses will be adjusted accordingly.
4. Know the fees you pay upfront
Whilst you might have heard of other brokerages having hidden fees that customers may not be aware of, you will be glad to know that OCBC Securities has always been upfront about the fees that it charges to investors. With something as critical as your trading portfolio, you would want to know what you need to pay for and trade with peace of mind.
5. A reliable and secure platform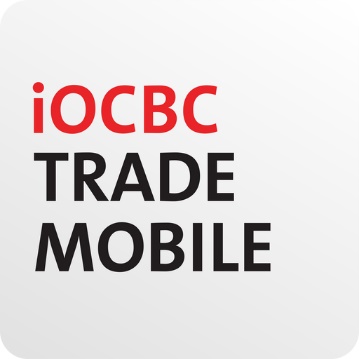 Lastly, OCBC Securities is a wholly owned subsidiary of OCBC Group, and OCBC Bank is consistently ranked among the World's Top 50 Safest Banks by Global Finance! OCBC Securities offers reliable, secure end-to-end encryption trading and custodises your foreign shares with a renowned global service provider. With more than 35 years of experience in the industry, OCBC Securities has always been a brokerage that priorities their customers' needs. Customers of OCBC Securities are provided with a dedicated Trading Representative to guide and assist them on their queries and even discuss market ideas. For beginners, this means you will have someone to handhold you to start your trading journey.
Apply for an iOCBC trading account today to get started!
---
The article is published by MoneyDigest and does not represent OCBC Securities Private Limited ("OSPL")'s view on the matters mentioned. All views or information expressed or provided in this article belong to and are that of the writers and are for information purposes only. They do not take into account the specific objectives, financial situation or particular needs of any particular person. You should not make any decisions without independently verifying or assessing the contents. No representation or warranty whatsoever (including without limitation any representation or warranty as to the accuracy, usefulness, adequacy, timeliness or completeness) in respect of any information (including without limitation any statement, figures, opinion, view or estimate) provided herein is given by OSPL and it should not be relied upon as such. OSPL does not undertake an obligation to update the information or to correct any inaccuracy that may become apparent at a later time. OSPL shall not be responsible for any loss or damage howsoever arising, directly or indirectly, as a result of any person acting on any information provided herein.
Trading in capital markets products and borrowing to finance the trading transactions (including, but not limited to leveraged trading or gearing) can be very risky, and you may lose all or more than the amount invested or deposited. Where necessary, please seek advice from an independent financial adviser regarding the suitability of any trade or capital markets product taking into account your investment objectives, financial situation or particular needs before making a commitment to trade or purchase the capital markets product. In the event that you choose not to seek advice from a financial adviser, you should consider whether the capital markets product is suitable for you. You should consider carefully and exercise caution in making any trading decision whether or not you have received advice from any financial adviser.