Remember when oil was over USD100 per barrel?
Due to a combination of demand and supply factors, prices crashed below USD30 per barrel in 2016 and is still about 45% below its 2015 peak.
What caused the oil rout, and what opportunities are there in this low oil price environment?
We've gathered the key facts that every investor ought to know: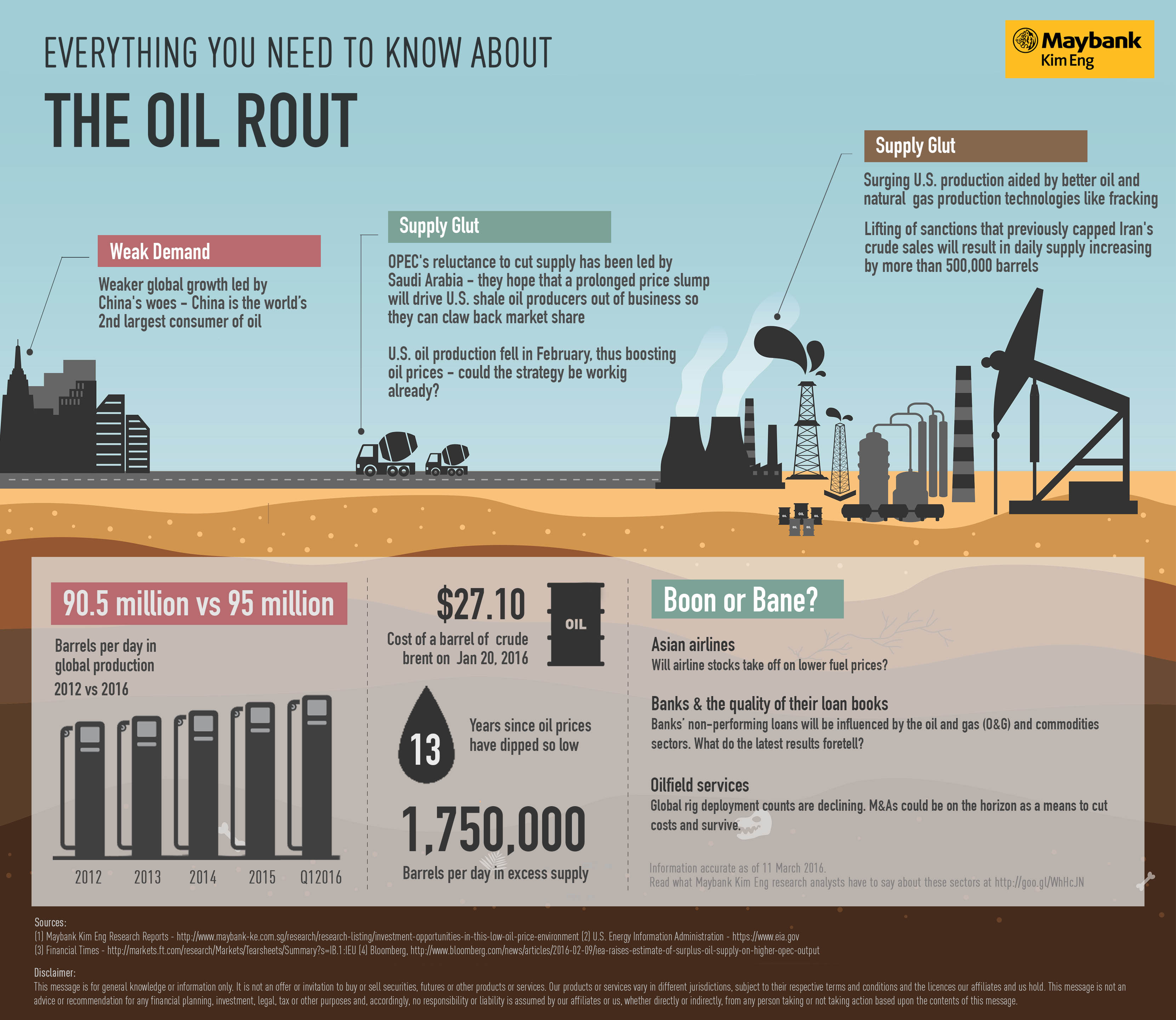 Want to find out more? Watch our video which explains the oil rout in detail and read our research reports for coverage of each sector and how they are impacted by oil prices.