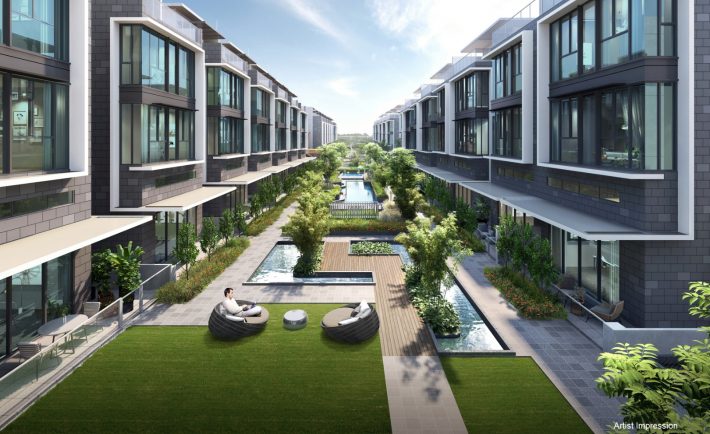 Image Credits: belgraviasace.com.sg
Watching the property market, especially for new private home sales this year? Before we take a glance at 2022, allow us to refresh your memory on December 2021's stats:
In the wake of new cooling measures and the regular year-end slump, new private property sales in Singapore plunged 58% in December 2021 compared to November that same year. Overall sales, nonetheless, recorded an eight-year high in 2021. Experts believed that purchasers who were not subjected to the Additional Buyer's Stamp Duty (ABSD) scheme will boost demand this year. These are first-time purchasers or people who have sold or plan to sell their current residential property to purchase another.
Fast forward to 2022, here's a glance at Singapore's new private home sales for Q1 2022.
January: Rose by 3.5%
In January, new private house sales in Singapore increased by 3.5%, following a significant drop in December 2021. Ikigai and Belgravia Ace were the only two launches in January, and the latter strata-landed development sold 77 apartments at an average caveated amount of S$4.4 million.
The majority of the customers, according to a Huttons Asia official, were first-time buyers who were unfazed by the cooling measures. He went on to say that the purchasers' capacity to spend more than a million for the downpayment and stamp duties indicated either adequate cash flow or a hereditary transfer of wealth.
February: Fell by 22.5%
Sales of new private residences decreased 22.5% in February, owing to a combination of cooling measures and global uncertainty related to the Russia-Ukraine crisis. Other barriers might include increased loan rates, property tax increases in 2023, and fewer housing alternatives as a result of this year's lower lineup of project debuts.
The single February launch, Royal Hallmark, fared quite well though, selling about one-third of its units despite cooling measures and some uncertainty brought on by the Ukraine conflict. The percentage of transactions worth more than S$2 million also remained unchanged. In other words, affordability remained steady, owing to the market's substantial liquidity.
March: Rebounded by 20.7%
According to recent reports, new private house sales increased by 20.7% in March, following a significant drop in February. Last month, the private housing markets showed signs of improvement, with developers selling more properties. This might be a response to the relaxation of safe management requirements, allowing more people to view show flats. As a consequence of the greater visitor traffic, the number of deals closed increased.
According to an OrangeTee & Tie spokesperson, there were no big project launches above 200 units in March, and existing projects continued to reduce their unsold inventory as buyers returned to the market. The US interest rate rises, on the other hand, may raise mortgage rates and encourage more purchasers to re-enter the market. Some on-the-fence purchasers are likely to lock in house loans before interest rates rise too much since a sharp increase in the cost of borrowing might push some upgraders out of the sector.