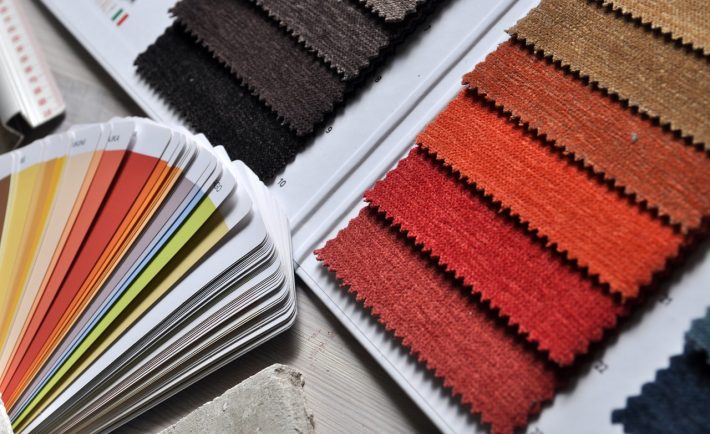 Image Credits: pixabay.com
Minor decorating projects can freshen up your nest without breaking the bank. Try one or two of these Do-It-Yourself ideas for an instant upgrade!
AN EYE-CATCHING NAPKIN
Are you tired of your dull satin napkins? Well, you can liven up your dining table by adding ombre linens. Ombre is a display of similar tones. Start by gathering your plain white linens and by soaking them in water. Brush the fabric paint from the bottom. Put water as you move up the linen. Do you notice how the tones gradually transition from light to dark?
Complete the faded look by drying and ironing each one. These napkins can double as place-mats too!
A PLUSHY PILLOW FIGHT
If you are down for a plushy pillow party, please read along. Instead of rounding up your store-bought throw pillows, you can customize on your own. Prepare sewing pins, scissors, fabrics, ironing cloth, buttons, and hem tape. You can purchase hem tape at your nearest Spotlight store. The instant hem tape will cost you about S$8.
Follow this Mr. Kate YouTube tutorial to create a cozy pillow without the ability to sew.
A ONE OF A KIND "LAMP"
Add sophistication to your romantic dinner with a quick lighting trick. Simply pop a LED tealight inside a wine glass and cover it with a paper shade. Battery-operated light is a safer alternative, which does not have the risk of stimulating a fire. The 8-piece STÖPEN tealight from IKEA costs S$12.90.
Print and cut along this template on a piece of 8.5″ by 11″ paper. I recommend that you use a scrapbook paper as it is vibrant and sturdy.
AN ARTISTIC CHEST
Locate your old wooden cabinet such as the RAST from IKEA (S$59). The RAST acts as a blank canvas due to its untouched pine wood exterior. You can spruce things up in two ways – going bold or going classy. Achieve the first route by painting everything with high-gloss orange hues.
Lastly, you can tone things down by painting the chest white. Add gold pulls for a fancy touch. This design goes well with any bedroom.
Source: GH