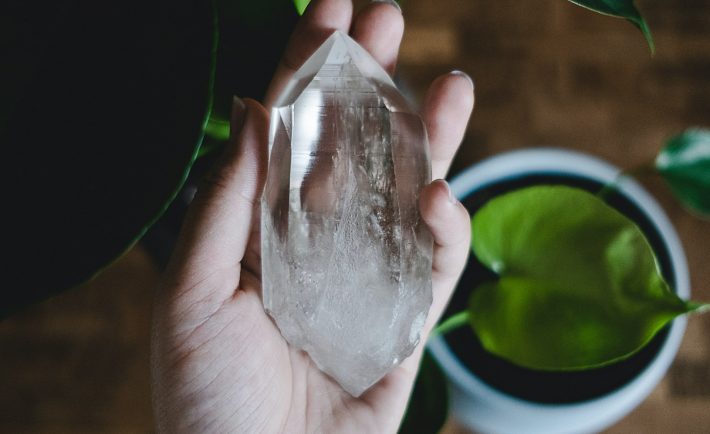 Image credits: unsplash.com
Crystals are naturally occurring rock formations valued for its unique shape, luminosity, and texture. Ancient civilizations incorporated crystals into daily life by integrating them to rituals, medicines, and beauty products. For example, the Egyptians thought that rose quartz can be used to help the wearer look young.
As many social media accounts dedicated their feeds to the beauty of these crystals, the appeal of crystals has brought a sparkle to the collective eye of many people. Let us move on to healing crystals.
Crystal healing is an alternative medicine practice that uses semi-precious stones and crystals such as opal, quartz, amethyst, and agate. Apart from being used for Fung Shui, crystals are also used as accessories for meditation or mindful living. People who subscribe to its healing properties believe that each crystal has specific properties to enhance a particular chakra or characteristic.
You can purchase your next crystal at the following local stores.
#1: SG SECRET CRYSTALS
SG Secret Crystals is your one-stop shop for all your healing crystal needs. People who love to carry their stones daily may check out SG Secret Crystals' varied selection of pocket-sized crystals. While you can go directly to its physical store, you can also view its online offerings to score the best prices.
Location: #04-27 The Adelphi 1 Coleman St, Singapore 179803
#2: QI NEW AGE HEALING
Ran by Lay Lee, Qi New Age Healing stores a wide stream of items that are dedicated to new age needs including crystal sets and jewelry. Whether you like your crystal to be raw or cut, you can purchase some here. Qi New Age Healing's products are showcased online and its physical store at Kandahar Street. See for yourself!
Location: 42 Kandahar Street, Singapore 198896
#3: LOVE FOR CRYSTALS BY AUDREY'S WELLNESS
Your desired crystal is waiting for you at Love for Crystals. Feast your eyes with Love for Crystals' raw, spheres, terminated, shaped, polished, and tumbled crystals. These products are procured from responsible global sources, ranging from Tucson to Brazil. You can order online or visit the showroom during selected days. Hurry as its 10% off – GSS promotion runs until July 31.
Location: 228A Upper Thomson Road, Singapore 574360
#4: ALOOFAFA
Palm stones, crystal towers and hearts can be seen at Aloofafa. This online crystal retailer can help you decorate your home. Weekly drops happen every Sunday at 2pm. Stay updated by following Aloofafa in Instagram.
Website: instagram.com/aloofafa