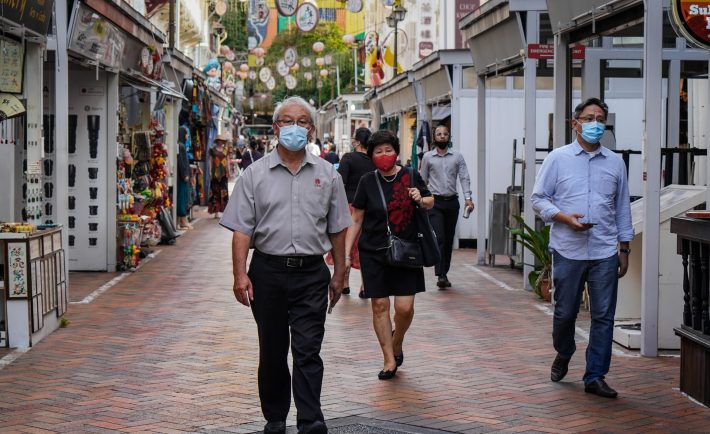 Image credits: unsplash.com
On the first day of Temasek Foundation's mask distribution exercise, more than 100,000 households have collected their free N95 respirator and medical grade surgical masks. These masks are standard adult size.
The collection spans from August 26 to September 26.
WHERE CAN YOU COLLECT?
Singapore residents can collect 25 pieces of N95 respirator masks and 50 pieces of medical grade surgical masks at 15 CapitaLand malls and selected Cold Storage, Sheng Siong, FairPrice Xtra, Prime Supermarket, and Giant outlets.
There is a total of 131 collection points throughout the country and some collection points have employed the digital queuing system. As a friendly reminder, not all supermarket outlets are considered as collection points. Check out the participating outlets at stayprepared.sg.
WHAT IS THE DIGITAL QUEUE SYSTEM?
Eleven out of fifteen CapitaLand malls have activated the digital queue system. You can be added to the queue at these selected malls: Bedok Mall, Bugis Junction, Bukit Panjang Plaza, Funan, IMM, JCube, Junction 8, Lot One, Plaza Singapura, Tampines Mall, and Westgate. With this system in place, you do not need to stand in line to wait. Simply read the notification that alerts you to collect your masks. You can also check the length of queue through the system. Signing up for the digital queue will allow you to catch up on your other errands.
Go to getq.capitaland.com to snag an online queue number and to get notified on your phone when it is your turn to collect.
WHAT DO YOU NEED TO BRING?
You need to bring two important things when you are about to collect your free masks. Firstly, please have your SP Group bill (i.e., digital, or physical copy) ready or provide your residential account number at the collection point. Secondly, you must bring a sturdy bag. This bag needs to be big enough to carry up to three boxes of masks. No bags will be provided at the collection point.
WHY ARE THEY GIVING AWAY FREE MASKS?
Temasek Foundation aims to help the Singapore residents in their fight against COVID-19. It said this in an earlier statement: "It is important to have better masks ready for higher risk situations. For example, residents with flu symptoms should put on a better mask such as a medical-grade surgical mask to go see a doctor."
The Foundation added that people who have tested positive for COVID-19 at home with an antigen rapid test kit should put-on higher-grade masks like an N95 respirator when going to the doctor for confirmatory COVID-19 tests.