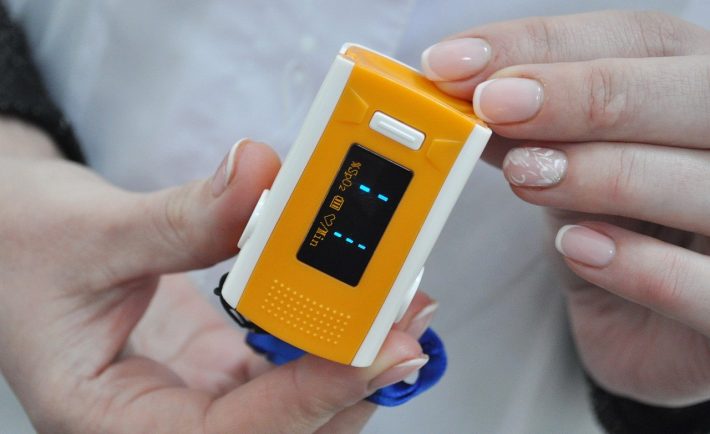 Image Credits: pixabay.com
In part of Temasek Foundation's Stay Prepared initiative, all households in Singapore will be eligible to collect a free oximeter. The efforts of the Temasek Foundation started due to the emergence of the more infectious COVID-19 variants.
According to Temasek Foundation, "silent pneumonia" is one of the most serious consequences of COVID-19. It occurs when seriously ill people feel generally well, despite having damaged lungs and dangerously low levels of oxygen.
It is important to note that COVID-19 can cause blood oxygen levels to drop. Although you feel okay, oxygen levels may drop. Prolonged low oxygen levels can damage your vital organs. Thus, giving oximeters to Singapore residents will allow them to monitor their blood oxygen levels regularly.
Stay Prepared leaflets with redemption tabs will be sent to letterboxes of every household from June 28 to July 3. You must take the leaflet (with the redemption tab) to any of the participating supermarket and pharmacy outlets of FairPrice, Sheng Siong, Cold Storage, Giant, Watsons, Unity, or Guardian to collect your oximeters from July 5 to August 5. Residents may also collect the oximeters on behalf of other family members or friends by bringing their leaflets along with the redemption tabs.
Check the nearest collection points at stayprepared.sg/oximeter. You can opt to collect during off-peak hours to avoid large crowds. Moreover, Temasek Foundation adds that "there is plenty of stock, so there is no need to rush".
WHAT ARE OXIMETERS?
Pulse oximetry is a noninvasive method used for monitoring a person's oxygen saturation. A pulse oximeter is a medical device that indirectly monitors the oxygen saturation of a patient's blood as opposed to measuring oxygen saturation directly through a blood sample.
The normal range is 95% – 100%. While you are advised to seek medical attention if your result shows 90% – 94% or <90%. A result of <90% indicates that you are in urgent need of oxygen. Some people may have lower oxygen levels due to pre-existing medical conditions such as asthma.
ADVANTAGES OF OXIMETER
The regular usage of oximeter can help alert a person to seek medical attention when his or her oxygen levels become dangerously low. You do not need rigorous training to be able to use it!
Pulse oximetry is convenient for noninvasive continuous measurement of blood oxygen saturation. Its portable nature entails that you can assess yourself anytime and anywhere.
LIMITATIONS OF OXIMETER
Pulse oximetry is not a complete measure of respiratory sufficiency as it solely measures hemoglobin saturation. It is not a substitute for the blood gas test because it gives no indication of the carbon dioxide levels, base deficit, blood pH, or bicarbonate (HCO3−) concentration.
A blood gas test evaluates the lung function by measuring the blood pH, oxygen, and carbon dioxide. It also monitors the treatment for lung diseases and detects the acid-base imbalance in your blood.
Moreover, oximeter readings may be inaccurate if you are wearing nail polish or if you have trembling hands. World Health Organization Pulse Oximetry Training Manual adds that some people may normally have low oxygen levels (e.g., smokers or asthmatics).
HOW CAN YOU COLLECT ONE?

STEP 1: BRING YOUR STAY PREPARED LEAFLET
All residential households will receive the leaflet in their letterboxes by 3 July. Please ensure that the redemption tab is intact.
STEP 2: PRESENT THE LEAFLET TO THE STAFF AT THE COLLECTION POINT
Photocopies, digital copies, and redemption tabs without barcode fully intact will not be accepted.
STEP 3: STAFF WILL TEAR OFF THE REDEMPTION TAB
As proof of redemption, the staff will tear off and keep the redemption tab. If an oximeter is faulty, you can exchange your unit in its original condition at Temasek Shophouse (28 Orchard Road) between July 5 and Aug 31.
Apart from giving out oximeters, Temasek Foundation will also be providing other essential items such as medical-grade surgical masks and povidone iodine mouthwash in the latter half of the year.