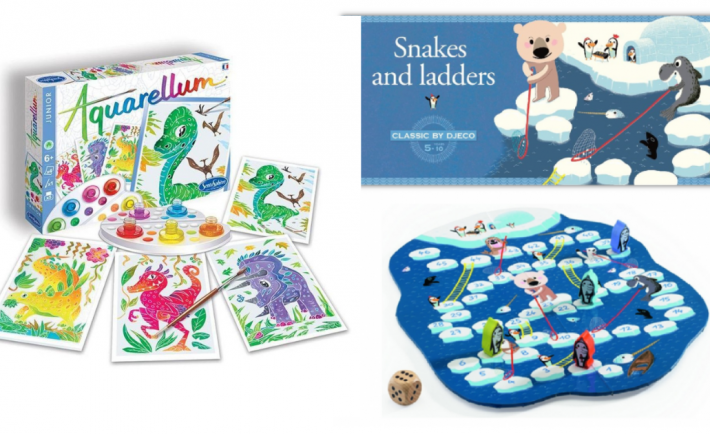 Christmas is around the corner! If you're not on route to a VTL trip this yearend, it's not too bad to celebrate a cozy Christmas within the safe borders of Singapore.
To completely feel the Christmas vibes, you will want to get your Christmas trees and decorations up and hanging. Families with kids should definitely involve their children in the process! And on the night of Christmas Eve, remember to place your nicely wrapped gifts under the light-filled tree.
If you've not gotten your presents for the little ones, take it from our list of Christmas gift ideas under S$30 for kids.
#1: Lego Creative Bag Charm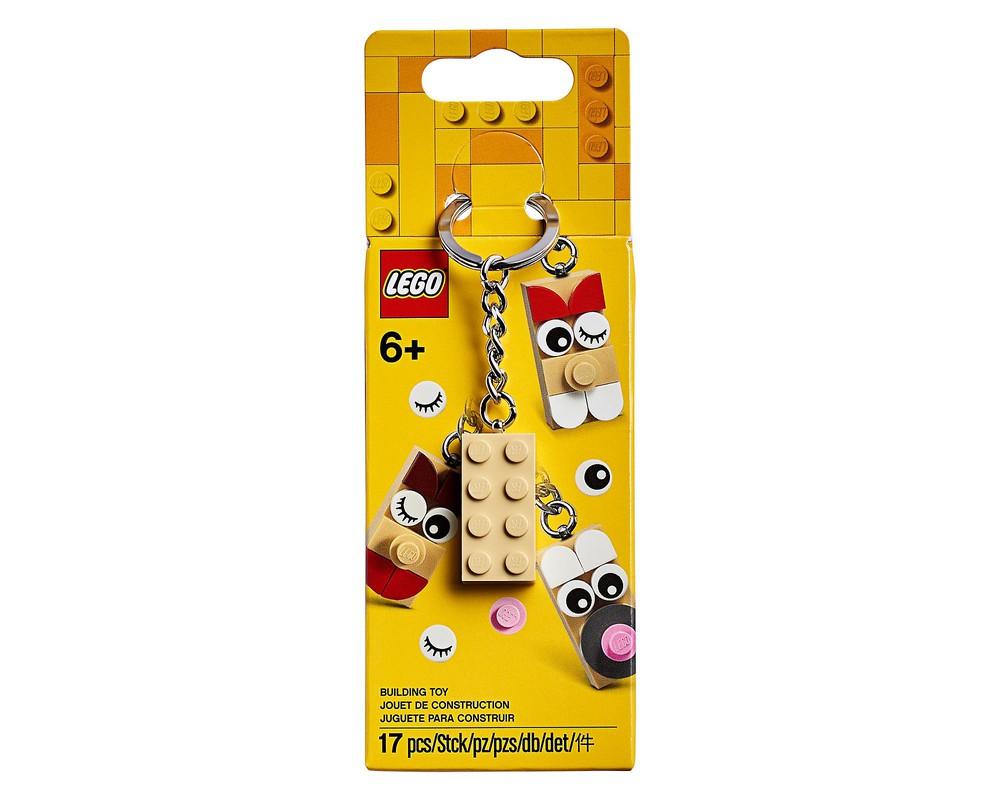 Now: S$7.90
Usual Price: S$10.90
This LEGO Creative Bag Charm is a sand-colored 2 x 4 Lego brick with 12 Lego pieces for making creative faces tied to a sturdy metal ring and chain. It can be used to keep keys safe, or can be attached to your kid's backpack to distinguish theirs from their classmates'! A fantastic Christmas present for children six years old and above who are Lego lovers.
#2: Kinetic Sand Hidden Treasure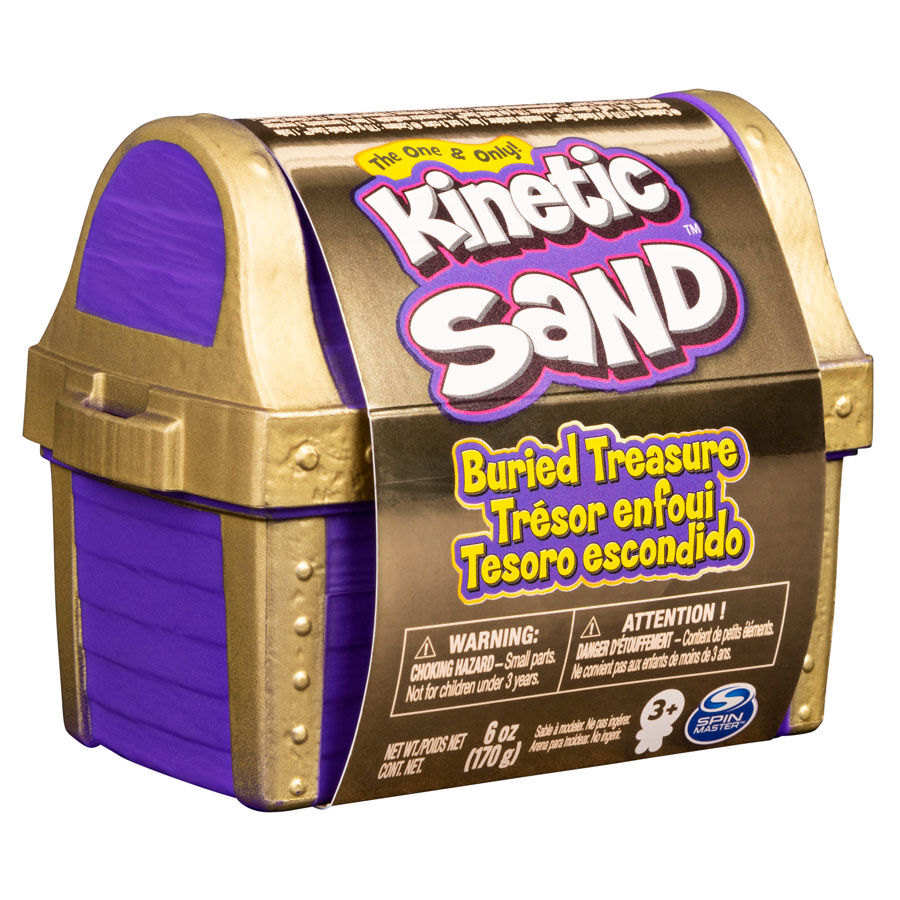 Now: S$9.99
Usual Price: S$12.99
With the Kinetic Sand Buried Treasure set, children can now hunt for gold at home. Have them find the buried tool that helps to scoop, shovel, and transform the kinetic sand. They might even locate the unique gold coin while searching for the three bronze or silver coins hidden within. The portable treasure chest makes an ideal storage container for the kinetic sand once your kids are done with their playtime. The sand is easily moldable, glides through one's hands, and never dries out, allowing your children to play over and over again.
#3: 4M Green Science Salt Powered Robot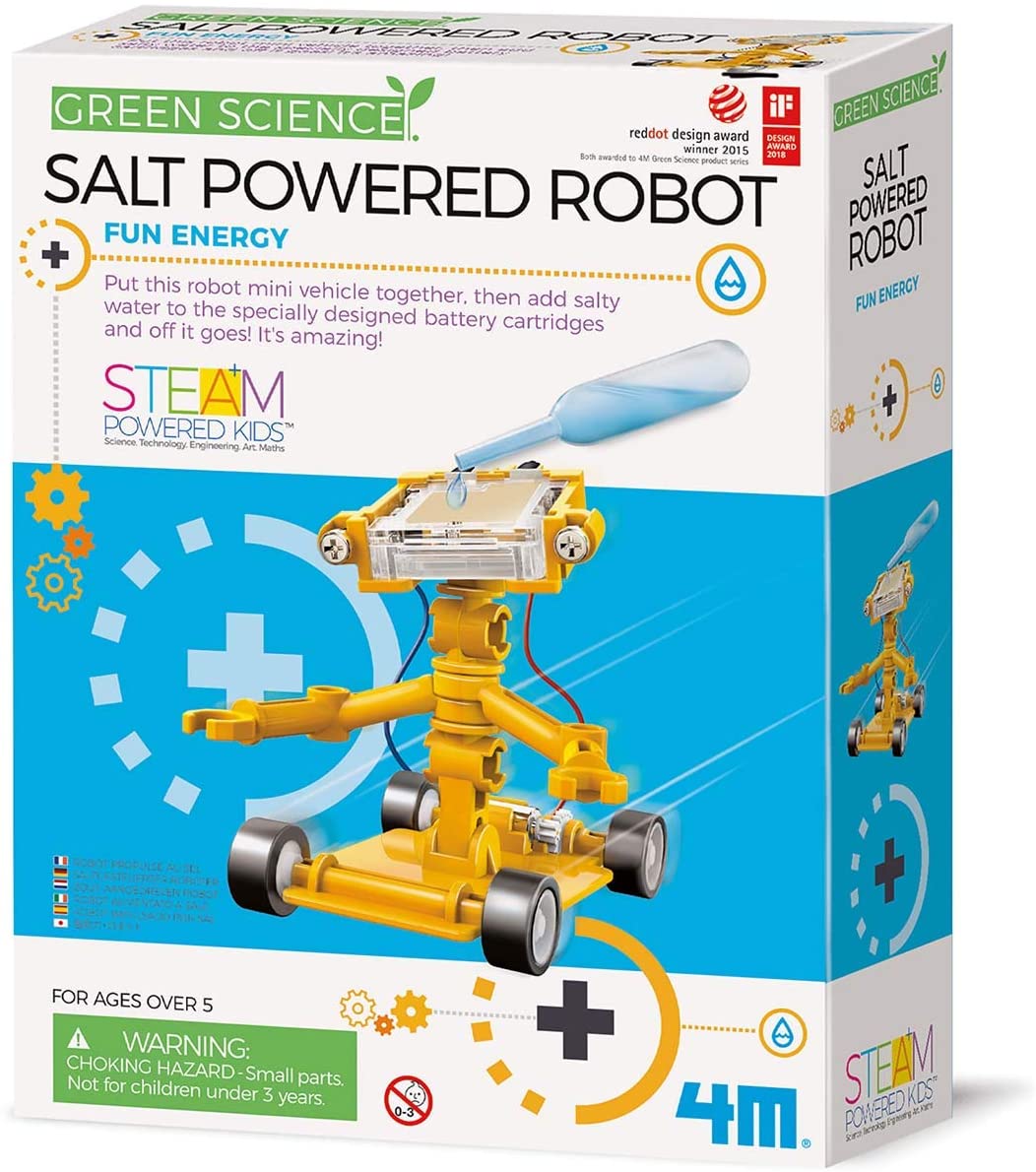 Price: S$16.90
This 4M Green Science Salt Powered Robot offers a hands-on learning opportunity that emphasizes the importance of renewable energy sources. It is safe and non-toxic because it is mainly operated by a chemical reaction between saltwater and charcoal. This kit comes with everything your kid needs to build a saltwater-powered robot. It is specially designed for children aged eight and older and comes with a comprehensive user manual.
#4: Usborne Sticker Book & Jigsaw (100pc) Set – Unicorn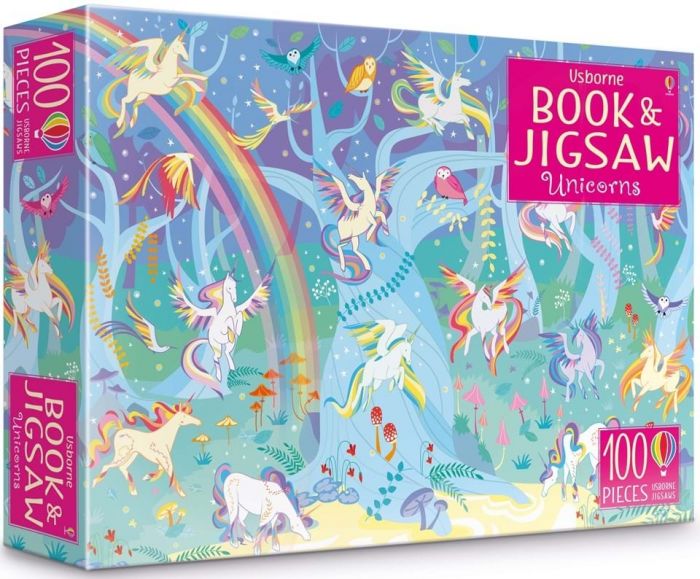 Now: S$19.90
Usual Price: S$24.90
Usborne Unicorn Sticker Book & Jigsaw Set is a brightly colored 100-piece jigsaw and a 16-page sticker book packaged together in a durable box. The jigsaw puzzle contains 100 pieces for kids to put together and is packed with unicorns to uncover. Apart from unicorns, flowers and other charming creatures can be added to the vibrant themes in the sticker book. It has a variety of enjoyable tasks that aid in the development of key abilities such as visual differentiation and memory recollection. A great way for children to get started with intermediate-level puzzles!
#5: Wall Climbing Car – Met Red
Now: S$20
Usual Price: S$49.90
This RED5 Wall Climbing Car attaches to most surfaces via suction, allowing your car-loving kid to play on the wall and even the ceiling. Simply set it on the area you wish to run on, and the vacuum mechanism will take its course. It comes with an infrared remote that allows the user to control it wirelessly. You may either recharge straight from the remote or use the USB charging cord that comes with it. This toy also boasts brilliant LED lamps, enabling an upgraded play experience at night! For kids eight and older, this gift would provide gravity-defying excitement.
#6: Aquarellum Junior Dinosaures (Dinosaurs)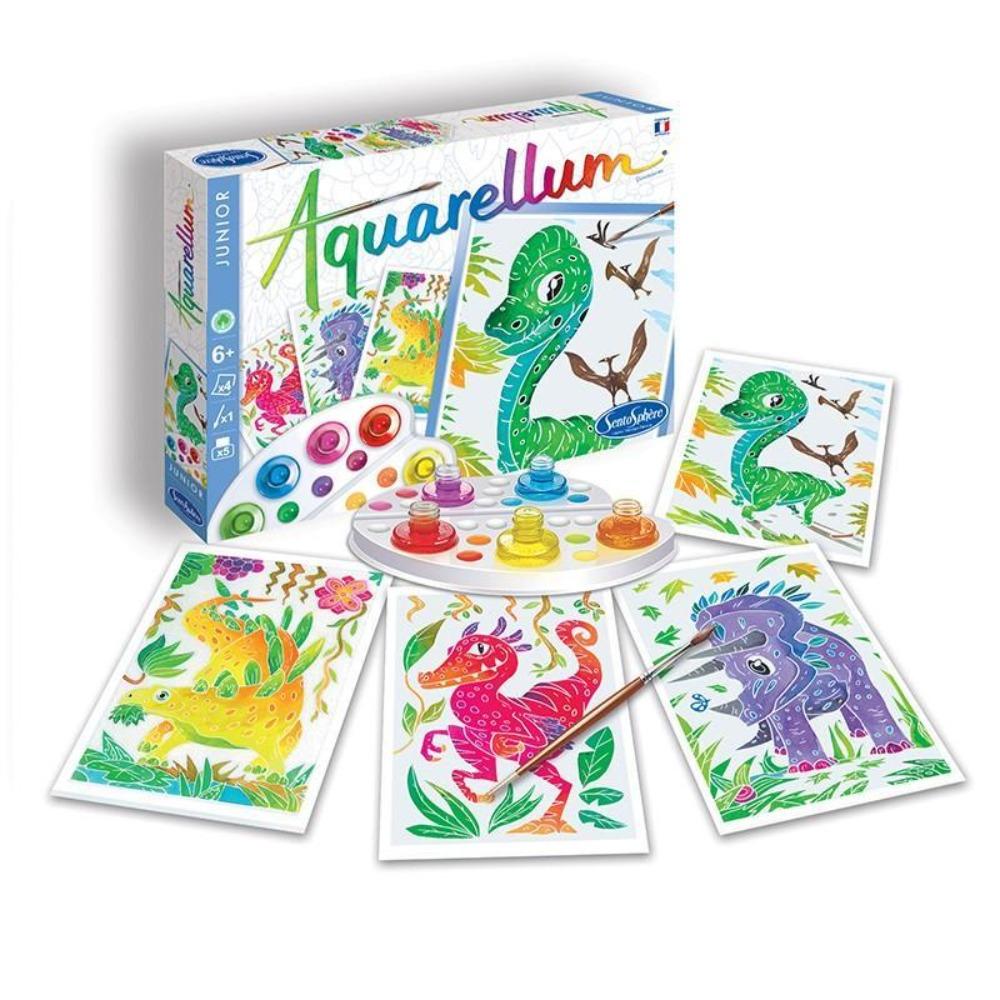 Price: S$24.90
​​Aquarellum Junior Dinosaurs is a collection of watercolor painting kits with fun concepts. Kids may paint four dinosaurs in different colors and shades with this dinosaur bundle! It's uncomplicated to use, thanks to distinctive imprinted cards that soak paint in certain areas while repelling it in others, with no need for additional tools or templates. Even kindergarteners are capable of creating exquisite artworks with this set. A wonderful opportunity for your kids to hone their color awareness and unleash their artistic side.
#7: Snakes & Ladders Board Game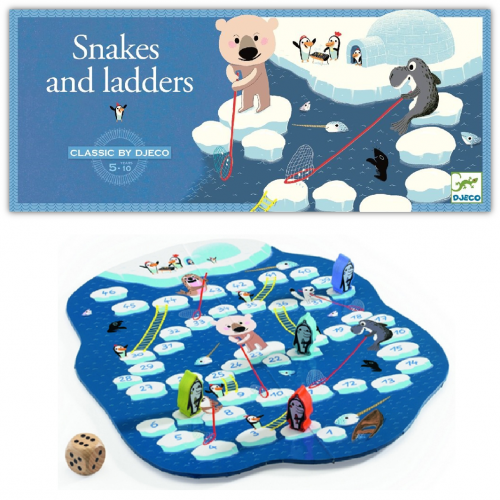 Price: S$24.90
Djeco's version of Snakes and Ladders has been refined and redesigned with an arctic twist. To ace the game, remember that ladders will help you move closer to the end of the race, but be careful not to fall through the nets and be left behind. This activity aids in your child's development of number awareness and basic counting abilities. It's a fun family or team game to play on Christmas Day!
#8: Rainbow Xylophone & Double-Sided Drum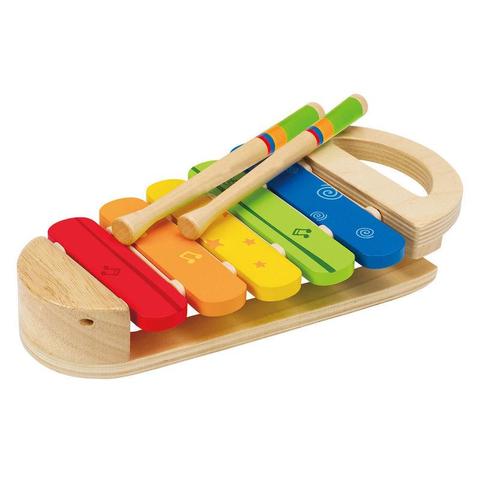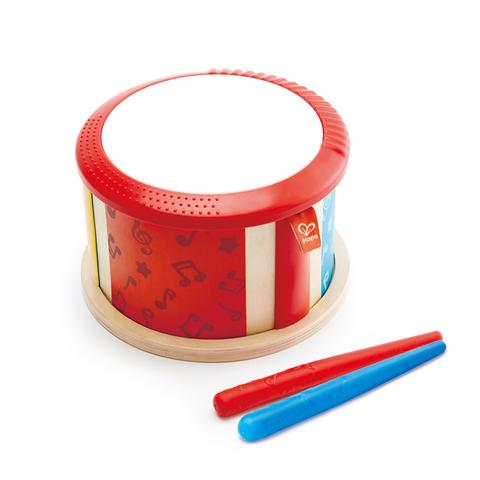 Price: S$27.94 each
Musical instruments are incredibly beneficial to your child's development because they help to engage the mind and improve sound recognition. Consider the Rainbow Xylophone and Double-Sided Drum if you're shopping for musical toys for your toddler or young child. The durable xylophone enables children to recognize colors and musical scales while the adaptable drum allows your little ones to create amazing beats! Use the stick to hit the top surface as well as the ridges on the sides of the drum. Then turn around and strike the wooden-side drum for a differentiated tone.