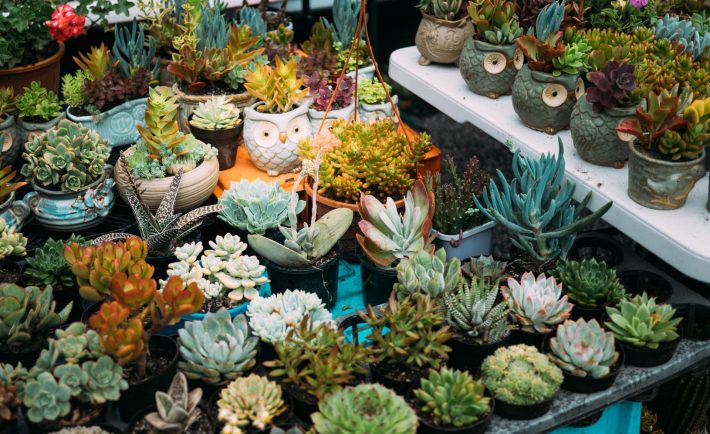 Image Credits: unsplash.com
Nurturing your plants is a great way to temporarily disconnect from the uncertainties of the world. Letting nature fill your space not only improves your mood, but also helps you breathe clean air.
If you are looking for places to shop for plants, check out the plant nurseries and online marketplaces on this list.
#1: NOAH GARDEN CENTRE
If your fondness for online shopping extends to love for plants, I have good news for you! Noah Garden Centre is an online marketplace that connects buyers to multiple sellers. You will be greeted with a variety of options from plants to gardening accessories. Furthermore, the plants are categorized according to types and sizes.
The website also gives specific instructions regarding plant care such as the amount of water and sunlight needed for each plant. Aside from these useful details, you should check out the "clearance tab". This is where all the special deals reside. Shopping for plants has never been easier.
Website: noahgardencentre.com.sg
#2: THE GARDEN STORE
People who are new to the amazing world of plants may stick to plants that are easy to take care of. From succulents to cacti, you will be spoiled for choice in The Garden Store at Bedok South. This one-stop shop retails plants, planters, soil, gardening tools, paving slabs, and more. You will be able to get what you need to complete your own landscaping project.
Its informative website provides a fact sheet for its plants. For instance, the Money Plant (S$3.50) was described as a plant that needs to be exposed to bright indirect sunlight or semi-shade. Those who are going to shop online will get free delivery purchases amounting to at least S$200. Otherwise, the delivery charge is S$25.
Address: 10 Bedok South Rd, Singapore 469274
Website: thegardenstore.sg
#3: WORLD FARM (HUA HNG TRADING)
The World Farm or Hua Hng Trading is one of the largest garden centers in Singapore. Feast your eyes with a variety of plants and gardening essentials. Simply grab a cart and load your plants in it. You may also pick up accompanying accessories located near the cashier.
Prices here are usually cheaper than most nurseries and they readily stock the bestsellers such as succulents (from S$3), herbs (from S$5), and flowering plants (from S$9). They also have several options for gardening tools, accessories, fertilizers, and other medicines (e.g., insecticides).
Address: 15 Bah Soon Pah Road, Singapore 769962
Website: huahng.com.sg
#4: FAR EAST FLORA GARDEN CENTRE
Grow delicious herbs to use in your homecooked meals by purchasing plants from Far East Flora Garden Centre. For starters, it stores mint (from S$7) and basil (from S$7). Far East Flora is one of the most popular plant nurseries in Singapore. Its selection for houseplants is vast and even includes garden furniture and other accessories.
Begin the search for your newest plant baby by checking out its website or by visiting its flagship store. Delivery fee will cost you S$35.
Address: Multiple branches in Singapore
Website: fareastfloragarden.com
#5: PICK A PLANT
Pick a Plant's story started with a humble search for rare air plants from all over the world. A lot has changed since then. Pick a Plant now houses the most interesting air plants, cacti, and succulents to share the founder's passion for foliage.
This plant nursery typically sells their plants for S$4 each. Stay updated by following its Facebook page.
Address: 50 Choa Chu Kang Track 14, Singapore 698940
Website: pickaplant.com.sg