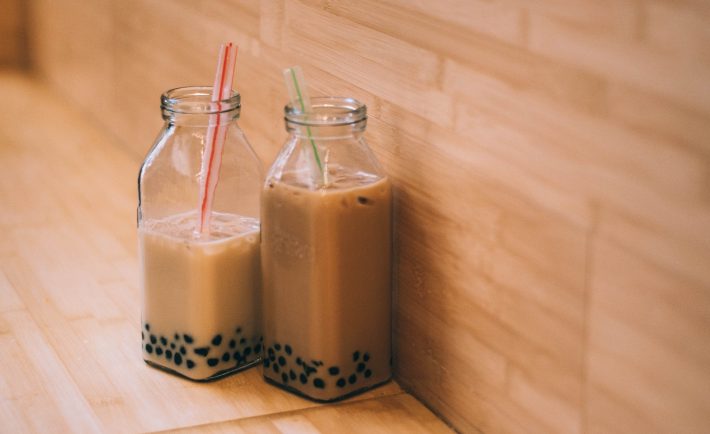 Image Credits: unsplash.com
Did you know that Southeast Asians spend about US$3.66 billion (i.e., S$5.1 billion) on bubble tea annually?
The Singapore-headquartered venture outfit Momentum Works and digital payments solution firm qlub's report showed that the average price of bubble tea in Singapore is double that of the other countries in the region. The Lion City has the highest spending power despite its relatively small population.
The study gave valuable insights on the business dynamics behind bubble tea in Southeast Asia. It highlighted its largest market in the region, which is Indonesia. Indonesia had about US$1.6 billion annual turnover. Thailand came in second with US$749 million across more than 31,000 bubble tea stores and other retail channels. Vietnam ranked third with US$362 million. While Singapore came in fourth place at US$342 million. Lastly, the study found that Taiwanese and homegrown brands have "long dominated" the Southeast Asian bubble tea market.
Food trends may come and go, but our craving for sweets remains. There is a good chance that you have tried at least a couple of drinks from bubble tea stalls in Singapore, especially because of its convenience and prominence. Happy hormones sure know how to become more active when they encounter bubble tea.
On that note, here are some of the most delicious bubble tea offerings in town. Apologies in advance if you get addicted to bubble tea.
#1: THE ALLEY
Fans of brown sugar can search no further than The Alley. The Alley offers flavorful drinks with its matcha and cocoa options. If you prefer fruit teas, you can try the Lulu series of strawberry or orange infusions. Alternatively, you may opt to take an IG-worthy shot with its Aurora line of vibrant goodness.
The Alley is available in multiple locations including Jewel Changi Airport and Clementi.
#2: HEYTEA
Experience the appeal of sweet and savory mixtures once you taste Heytea's cheese foam and tea options. Heytea also sells an array of fruit teas and unique ice cream flavors such as salted egg yolk.
Heytea is available on multiple locations including Westgate and ION Orchard.
#3: PLAYMADE
Playmade offers contemporary teas and the classics such as green tea lattes and Earl Grey milk teas. Aside from your regular tapioca pearls, Playmade introduces quirky toppings such as pearls in pink cactus, black sesame, burnt caramel and chrysanthemum varieties. As the name suggests, Playmade plays with flavors and creativity to bring twists to the bubble teas.
Playmade is available on multiple locations including Chinatown Point and Tiong Bahru.
#4: GONG CHA
When you crave bubble tea and you need instant gratification, Gong Cha is one of your best bets. With its several locations scattered in the country, Gong Cha brings familiarity with taste and consistency. Its bestsellers include Earl Grey milk tea, mango green tea and alisan milk tea, among others.
Gong Cha is available on multiple locations including Funan and Bugis Junction.
#5: LIHO
Homegrown brand Liho offers cheese teas and other varieties of bubble tea. It still draws in a regular crowd and keeps things fresh with its limited-edition drinks and collaborations.
Liho is available in multiple locations including Raffles City and Suntec City