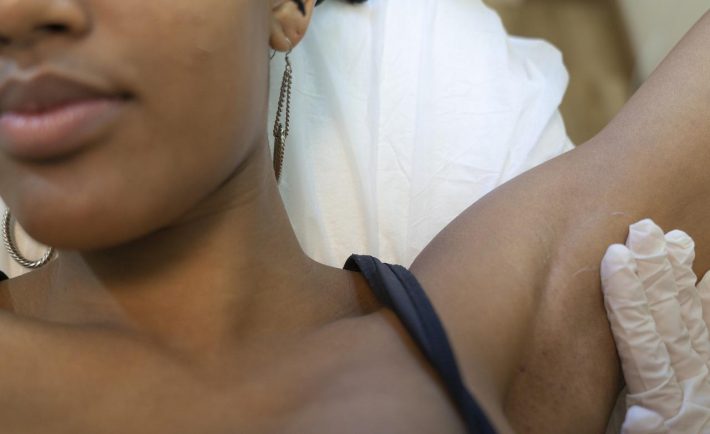 Image Credits: pixabay.com
Confidently display your smooth skin with the help of hair removal salons. While you can always shave and wax by yourself, there are other permanent methods to reduce or eliminate unwanted hair. Consider treatments such as Intense Pulsed Light.
Intense Pulsed Light (IPL) has been marketed as the holy grail of hair removal in Singapore. IPL works by using light pulses to destroy hair follicles and reduce the production of hair on the treated area. Compared to waxing, IPL is more painless and quicker to perform. Its efficacy largely depends on factors like hair color and size. Generally, coarse and dark hair absorbs more energy and responds better to IPL than light and fine hair.
If you are interested in starting your IPL journey, you may check these 5 Hair Removal Salons.
#1: SUPERSMOOTH
Take your spouse with you on your next hair removal treatment as Supersmooth offers waxing treatments and OLED laser hair removal for men and women.
Supersmooth incorporates OLED laser technology that diminishes the risk of any unwanted effects on your skin. Unlike its competitors, Supersmooth offers laser hair removal treatments for people with richer skin tones. People with richer skin tones are sensitive to certain cosmetic services, which makes them wary of getting hair removal treatments.
Price starts at S$50. Visit supersmooth.com.sg for more information on its services!
#2: MUSEE PLATINUM TOKYO
As one of the most popular hair removal salon chains in Singapore, Musee Platinum Tokyo specializes in IPL hair removal treatments. Musee calls its IPL hair treatments SSC or Smooth Skin Control. Its SSC uses a special formulated gel that is activated when exposed to beams of filtered light. This treatment is said to be gentler on your skin and leaves you with very minimal discomfort. Its price starts at S$20 (for 6 Sessions for Underarm or Bikini Line).
Because SSC may not be suitable for all skin types, you can book a free consultation to get expert advice. Luckily for you, there are several branches across Singapore. Choose the nearest branch or visit musee-sg.com to know more.
#3: WINK WAX
Wink Wax offers a variety of hair removal treatments including IPL, DPL, and OPT. Moreover, all the treatments done by Wink Wax are applicable to both men and women. This wide treatment selection helps build a loyal customer base, which continues to grow.
Their treatments are done by experienced professionals and are performed to be as painless as possible. Visit winkwax.com to keep an eye on its latest promotions. Price starts at S$38!
#4: PINK PARLOUR SG
Since its emergence in 2005, Pink Parlour has expanded its services to include IPL treatments and other waxing services. Start at S$34, you can book your next IPL session from its website.
This hair salon performs hair removal services on any part of the body from the lip to a full-body treatment. IPL sessions can be booked through its packages. For instance, you can purchase a 10-session IPL treatment or a one-year unlimited IPL treatment package. Go to pinkparlour.asia/sg to book a session today!
#5: DATSUMO LABO
With more than 50 outlets globally, Datsumo Labo is a Japanese salon that specializes in hair removal services. This salon uses SHR laser technology for its hair removal services to avoid the risk of skin trauma, burns, and irritation.
Their laser hair removal sessions are also accompanied by their Princess gel, which helps keep your skin moisturized throughout the treatment.
As a new client, you are entitled to their trial sessions starting at S$29. The trial sessions will give you an idea of how their service works. For loyal customers, Datsumo Labo offers exclusive discounts and even free sessions with its rewards program. Get more information on its trial sessions by visiting datsumo-labo.com.sg.