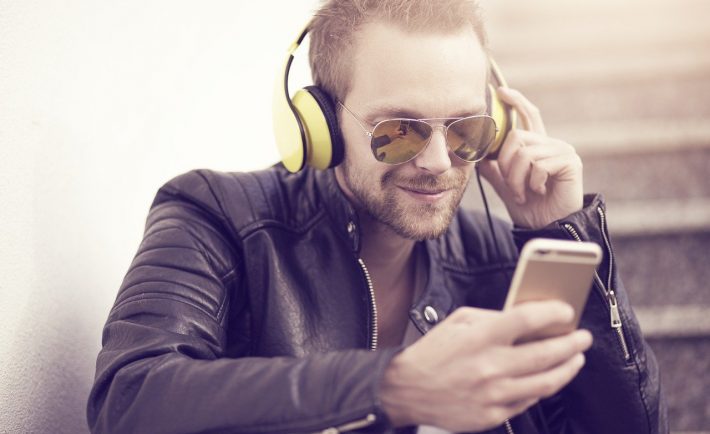 Image Credits: pixabay.com
We all deserve a little boost to help us get through the day. With a myriad of ways to feel motivated, you can try listening to podcasts. Whether you are enjoying a nice bath or cooking a hearty breakfast, tune in to these inspiring and informative podcasts to keep you energized.
#1: THE HARDCORE SELF HELP PODCAST
Amidst the chaos brought by the pandemic, people became more aware of their mental wellness. Know more about mental health by listening to The Hardcore Self Help podcast! It is a weekly podcast that answers your queries about mental health such as getting more information about dealing with anxiety, depression, relationships, addiction, and more.
Hosted by Psychologist and author Robert Duff, each episode invites other professionals to voice out their expert opinions on various mental health issues and related topics.
#2: TED HEALTH
The TED Health podcast, much like the TED Talks, provide the best educational talks from their conferences and events. Get your daily dose of innovative and significant health-related contents to uplift your spirits. For instance, one episode showcases a program that trains grandmothers in Zimbabwe to treat depression.
Hosted by Dr. Shoshana Ungerleider, the TED Health podcast covers everything from smart daily habits to new medical breakthroughs. It can answer some pressing questions you never knew you had and share ideas that you won't hear anywhere else.
#3: GOOD LIFE PROJECT
What does it mean to have a good life? What is the role of happiness, love, kindness, and friendship to our lives? How does race, identity, gender, and economical status influence our lives? All these questions and other topics are explored every week in the stimulating conversations of the Good Life Project.
Thought-provoking, educational, and relatable, the "Good Life Project" exists to empower people to take action in important areas of their lives. Each episode features inspiring people including research professor Dr. Brené Brown, Bishop Michael Curry, activist Glennon Doyle, actor Matthew McConaughey, and many more.
#4: OPTIMAL HEALTH DAILY
As the name suggests, Optimal Health Daily is a podcast crafted for people who are looking for ways to improve their lives one step at a time. Let this podcast accompany you to your commute, workout, or regular routines. Each episode brings realistic and practical information about various topics such as activated charcoal, exercise, and dieting.
What's more? Each episode is under 15 minutes, with an average running time of 10 minutes. You do not have to read lengthy academic journals or blog entries; all you need to do is to listen and learn.