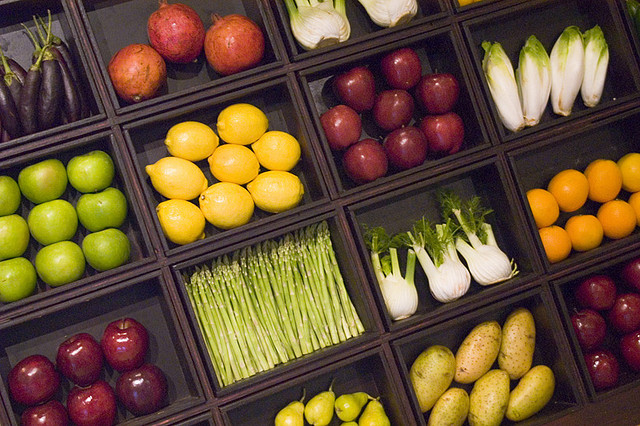 Image Credits: Ali Karimian via Flickr with Creative Commons License (ShareAlike)
Aside from growing your greens at the community garden, use these hacks to get more nutrition and more value for your dollar…
1. COOK OR EAT BROCCOLI FIRST
Since broccoli is one of the most perishable veggies, you can save more money by eating it first. In fact, by the time you reach home, it has lost 80% of its nutritional value. This is why you must buy broccoli by heads, keep it in the perforated plastic bag (i.e., available in the grocery), and put it in the refrigerator. You must eat this within two days upon purchase.
2. OPT FOR "BIG" CARROTS
Instead of buying "baby" carrots save more money by cutting your own "big" carrots in small sticks. Also, carrots can be internally hard to break down that is why it is best to cook the carrots to get most of the beta-carotene.
3. OPT FOR SMALLER AND DARKER TOMATOES
Unlike carrots, bigger tomatoes does not it is mean better. Tomatoes on the vine are more expensive too, but they do not give a huge advantage nutritionally. You can get more nutrition and save more money by choosing the smaller and darker (red) tomatoes. Cooking tomatoes minimally is healthier as it changes the Lycopene into a more Bioavailable form.
4. COOK THE KALE
Save money on medical expenses by cooking kale. Raw kale has high oxalic acid levels, which may lead to kidney stones, gout, muscle weakness, and thyroid problems. Steaming kale destroys the oxalic acid. Then, you may happily add it on your salads or smoothies.
5. PROLONG THE AVOCADO'S FRESHNESS
Did you know that avocado contains as much fiber as two bowls of oatmeal? Well, if you are left with half of this fibrous avocado, apply lemon juice or put a slice of raw onion on top to keep it from turning brown. With this hack, you can say farewell to brown and slushy leftover avocados.