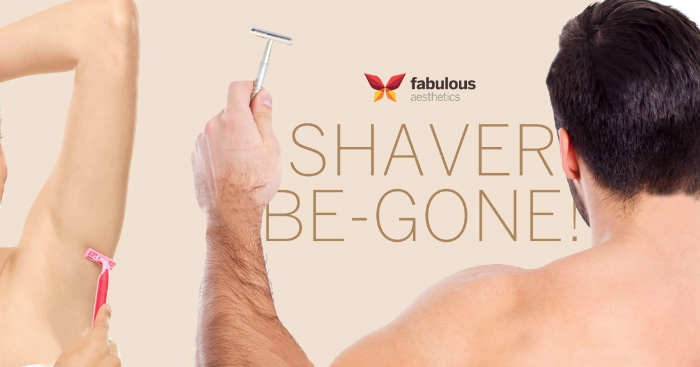 Having unwanted hair can be embarrassing. While you can shave and wax, you find yourself stuck in a never-ending routine. Imagine if you could put an end to this with permanent hair removal methods that aims to significantly reduce or eliminate unwanted hair.
If you are planning to rid your body of excess hair because now it's growing back, it's time to consider permanent hair removal options. There are many different types of hair removal methods, but which method works best for you?
Let's check them out.
Cheaper in the long run
Shaving can be the simplest and cheapest way to remove unwanted hair, but stubble usually develops after a few days. Whereas waxing can overcome this with the use of cold or hot wax removed with a strip, hair will eventually grow back in 3 to 6 weeks before it's time for another waxing session. IPL or Intense Pulsed Light involves the use of non-invasive light technology to penetrate the skin and destroy the hair follicles and inhibit hair growth. IPL hair removal treatments would cost more initially as it requires several cycles of treatments before one can see the permanent results. While it may seems expensive now, it will be cheaper in the long run considering how much time and money you would have spend shaving and waxing.
Pain free
Shaving is painless unless you nick yourself accidentally with a sharp blade. Waxing is known for their ouch reputation and it hurts the most when your hair are being ripped out for the first time. IPL hair removal is relatively less painful and more comfortable out of the three although some people may experience some discomfort after the treatment.
It is not uncommon to experience temporary redness and swelling from traditional IPL systems. There is also a risk of skin discoloration, which can last for several months or may be permanent. However, latest medical grade IPL systems rely on thermo-cooling technology, preventing burns with a -2 degree freeze tip.
Permanent and lasting outcome
IPL hair removal treatment would be the most effective hair removal method if you are looking for a permanent hair-free outcome. By destroying the root of the hair, IPL stops the hair from regrowing, so you need less treatment as time passes.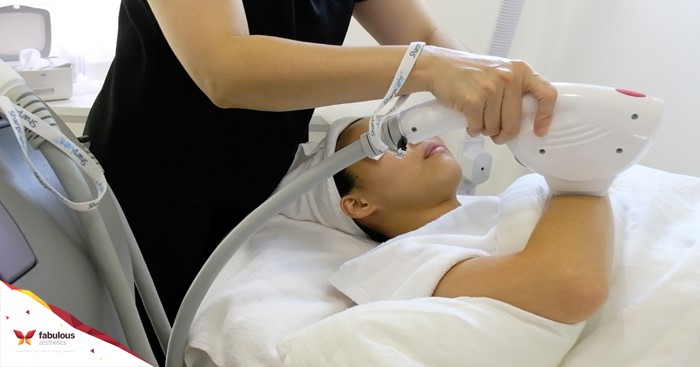 Fortunately, with the advent of technology, a new advancement of IPL uses the Dynamic Pulse Control™ (DPC). The DPC technology emits light beam to the hair follicles with three selections of pulse configurations. The flexibility allows one with dark skin tone (or skin darker than their hair) to undergo the treatment without side effects.
You can now try 3 sessions of underarm DPC IPL from award-winning beauty salon, Fabulous Aesthetics for just $30. (Usual price at $312 per session) Perfect for maintenance if you've done IPL before. That works out to be only $10 per session – a great offer if you asked us!
Fabulous Aesthetics uses thermo-cooling skin technology to keep epidermis layer at 5 degrees to ensure maximum comfort during the treatment. Its unique Freeze Tip remains at -2 degrees, promising no burns and no cooling gels necessary.
SMS <NAME><IPL 30> to 9499 9966 to book your appointment.
Valid for customers aged 21 and above and those who have not visited us in the past 12 months.
Offer is valid for customers who did not try our IPL Hair Removal Services Before.
Applicable to Singaporeans, PR, DP, EP, WP & SP.
Promotion is valid till 30 NOV.
Address: Fabulous Aesthetics – The Bencoolen 180 Bencoolen St, #02-01, Singapore 189646