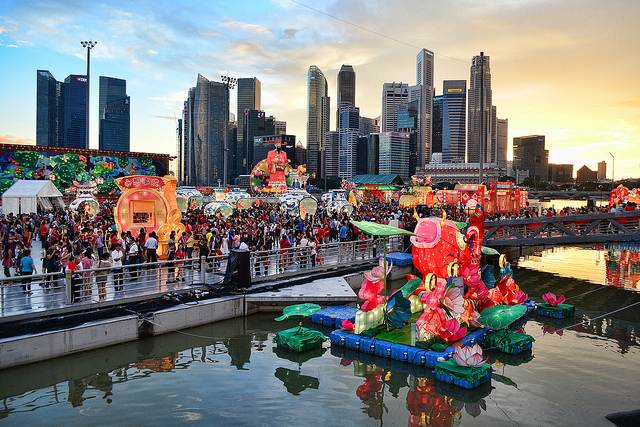 (Image credit: Choo Yut Shing, via Flickr)
As the most important day for the Chinese in the world arrives, it is also the time when festive mood kicks in. Most of us look forward to usher in the Year of the Goat hoping for a better year ahead filled with abundance and prosperity. For the younger generation, it is also the time of the year when they get rich as they fervently collect the red packets.
There are also various activities and places to go where you can soak into the ambience of the festive mood. We take a look at 8 places where you can celebrate the Chinese New Year on a budget:
1. River Hongbao 2015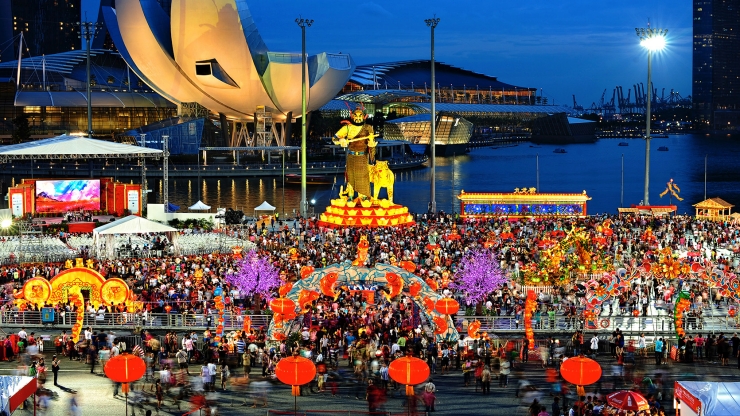 River Hongbao is one of the best place to be at during Chinese New Year as there are a varieties of activities from Xinjiang performances to large lanterns and God of Fortune. For your kids, there are more than 25 game stalls and rides such as the bumper car and carousel. There are Traditional Chinese Art and Crafts stalls if you enjoyed arts. When you are famished, there is also a Food Street for you to try out some of the local delicacies such as Chicken Rice, Bak Kut Teh, Laksa, Hokkien Prawn Noodle and more. There's also fireworks on the eve of Chinese New Year. Admission is free.
For more info: http://www.riverhongbao.sg/
2. Open House at the Musuems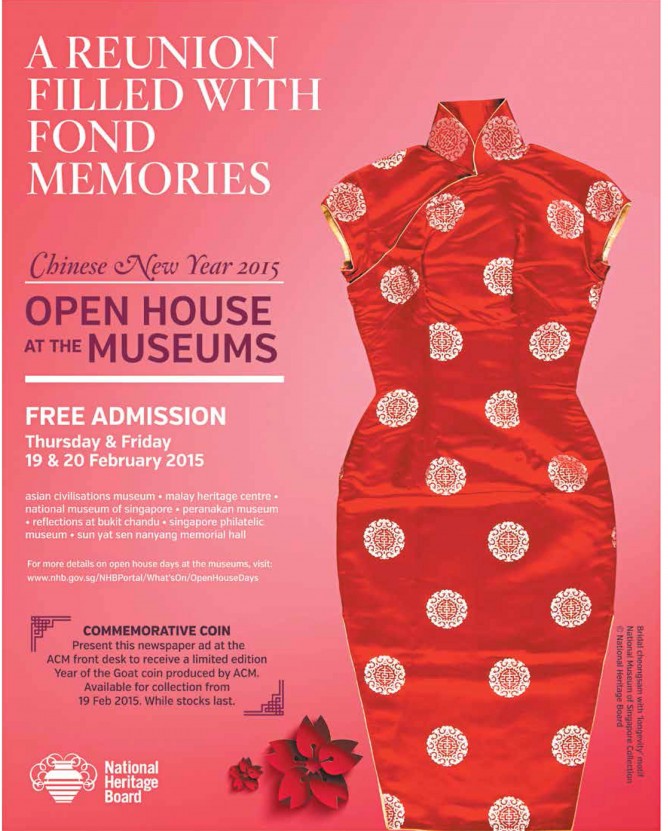 Take a walk at the museums as there are Open House during Chinese New Year. With an array of activities organised for you and your family, learn the history and cultural aspect of the Festival of Spring. Admission is free.
For more info: http://www.nhb.gov.sg/
3. Catch a movie

As this is a festive period, expect a number of movies to be launched on the first day of Chinese New Year.
Make sure you catch these movies:
Ah Boy To Men 3: Great family show. If you have watch the first two series of Ah Boy To Men, you know Jack Neo is a good director who know what the Singaporeans want to see.
King of Mahjong: Starring Mark Lee. Good show to watch for those who wish to be inspired before their Mahjong's session this CNY.
From Vegas to Macau II: With Chow Yun Fatt, "the legendary gambler" as the main lead, you shouldn't miss this for those who like to gamble during CNY. Gamble with care.
Dragon Blade: With Jacky Chan in the movie, need i say more?
Triumph in the Skies: If you are a HK Drama addict like myself, you would have watched their drama on TVB years ago. It has also been cited as one of the best serial dramas. With Julian Cheung and Charmaine Sheh in the movie, this will be a movie on my watch list.
12 Golden Ducks: Another HK Movie, this time a comedy starring Sandra Ng who plays a cross-gender gigolo that will make you laugh your way out of the theatre.
4. Chinatown Countdown Party 2015 and Street Light-Up
Expect Chinatown to usher in the Chinese New Year with a blast! After your reunion dinner, head over to Chinatown for a countdown party from 9.30pm – 12.30am on 18 February 2015. Immerse yourself with the festive joy with performances, skits and festive songs. Did i mention there will be firecrackers and fireworks? On the first day of Chinese New Year, the entire street of Chinatown lights up with lanterns and "goats" figurines.
For more info: http://chinatownfestivals.sg/chinatown-chinese-new-year-celebrations-2015/
 5. Sentosa 

Do not miss out the actions at The State of Fun as Sentosa will bring you a series of performances this Lunar New Year. Wei Wei, a Shaolin Master who also holds the Guiness World Record, will showcase his Kung Fu and martial art skills during the events. Be captivated by the Northern and Southern Lion Dance performances located at the Merlion Plaza and Wings of Time Concourse respectively. That's not all. When night falls, you will be mesmerized by the LED Dragon Dance at the Beach Plaza and the Prosperity Walkway with hundreds of lantern beautifully lighted up.
For more info: http://www.sentosa.com.sg/en/SentosaCelebratesLNY/
6. Singapore Flyer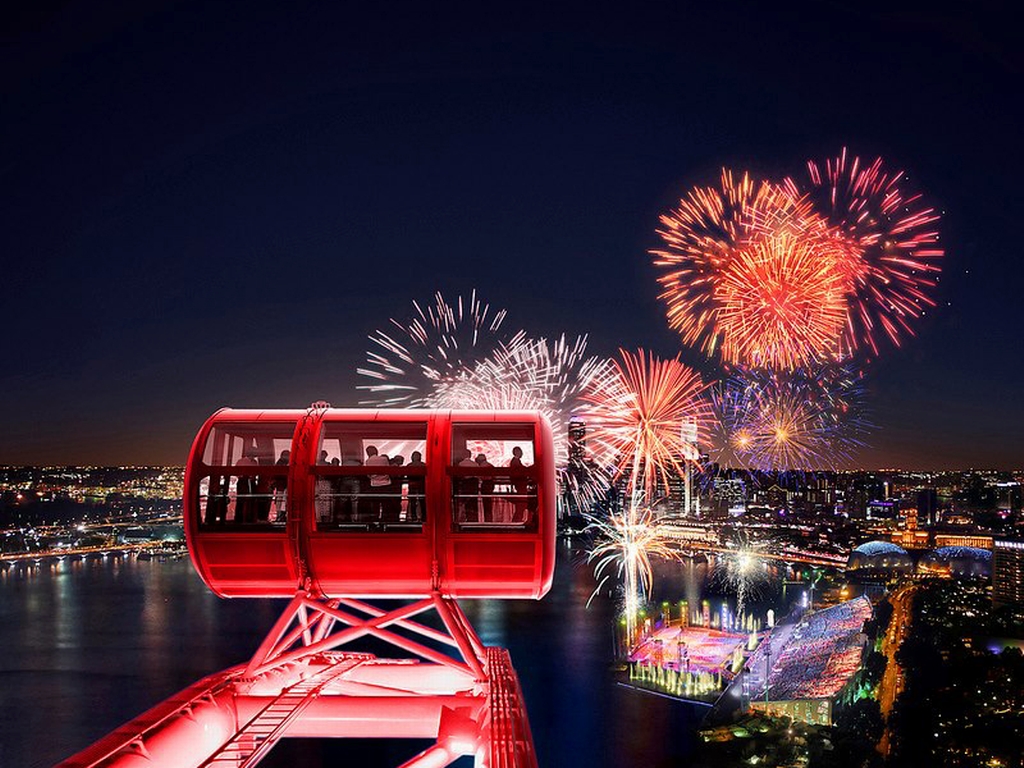 Ride the Singapore Flyer for free this Lunar New Year if you are the first 88 visitors from 19 – 22 February 2015! It operates from 8.30am so make sure you are there early if you want to embark on a ride that provides unrivaled view of the Singapore's skyline. Make sure you snap a photo of Marina Bay and the Esplanade. There are also other fun-filled activities such as Lion and Dragon Dance performances, Wushu performances and God of Fortune/Lucky Goat mascots to welcome you.
For more info: http://www.singaporeflyer.com/lunar-new-year-2015-promotions-activities/
7. Gardens by The Bay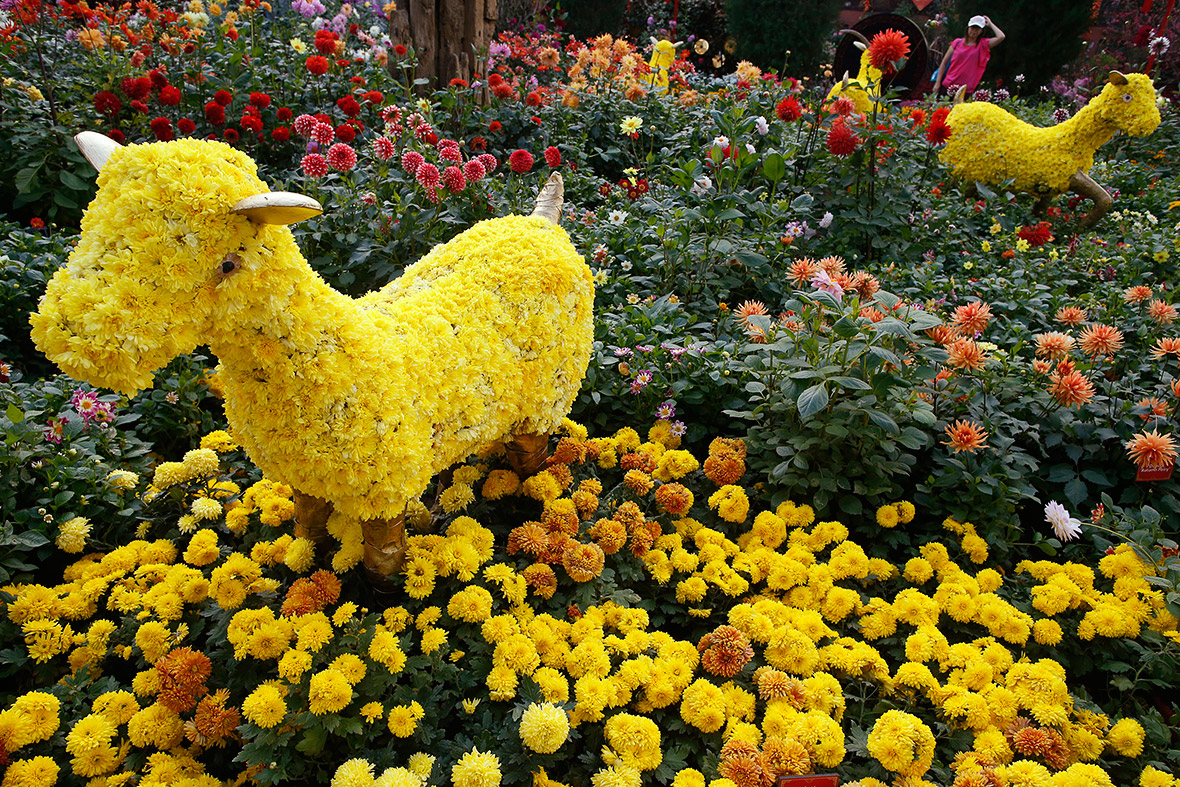 At Gardens by The Bay, there are also plenty of events lined up for Chinese New Year. Don't miss the floral showcase at the Flower Dome where you get to see display of goats and other Chinese New Year figurines made of flowers. There's also Lion Dance performances on 21 February 2015, from 5 – 6pm.
For more info: http://www.gardensbythebay.com.sg/en/the-gardens/whats-on/calendar-of-event.html
8. Wildlife fun
Zoo
Since this is the year of the Goat, don't you think you should visit the Zoo to snap a picture with the "main lead" this year? There's Goat Photography on 18 – 22 Feb 2015 for you to take a shot with the baby goats! There are also Lion Dance performances and Mascots to greet you during your visit.
For more info: http://www.zoo.com.sg/events-promos/cny-15.html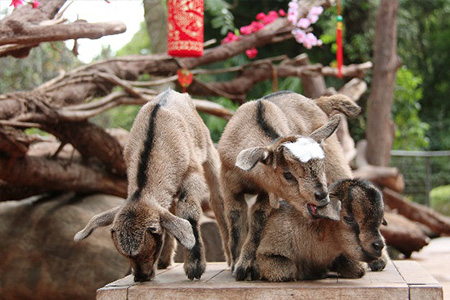 Jurong Bird Park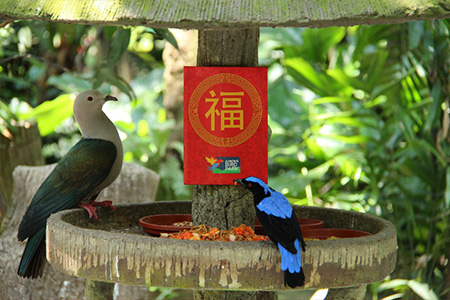 Visit the birds and feed the parrots with curated treats in festive ang baos!
For more info: http://www.birdpark.com.sg/events-promos/cny-15.html
River Safari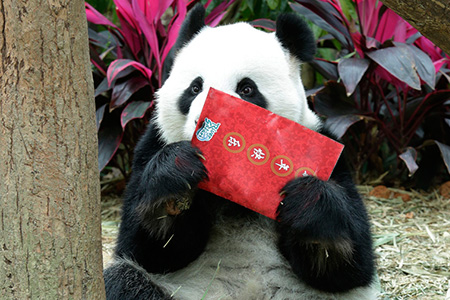 Catch the giant pandas Kai Kai and Jia Jia at the River Safari as you witness these majestic Chinese animals fervently open up their Chinese New Year's treats.
For more info: http://riversafari.com.sg/events-promos/cny-15.html
Night Safari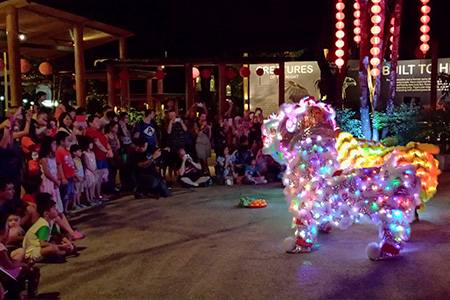 Want to catch glowing 'Lions'? Then head over to Night Safari where you can catch spectacular LED lighted Lions showcasing their moves to bring you luck and prosperity. The LED lighted mascots look forward to snap pictures with you, so make sure you bring your camera with you. If you would like to read your future, take a walk along the Zoo-diac trail which predicts your horoscope for the year of the Goat.
For more info: http://www.nightsafari.com.sg/events-promos/cny-15.html
May you enjoy this festive season and long holiday with plenty of activities that are lined up for you.
Wishing You a Happy and Prosperous Chinese New Year.  新年快乐, 恭喜发财!