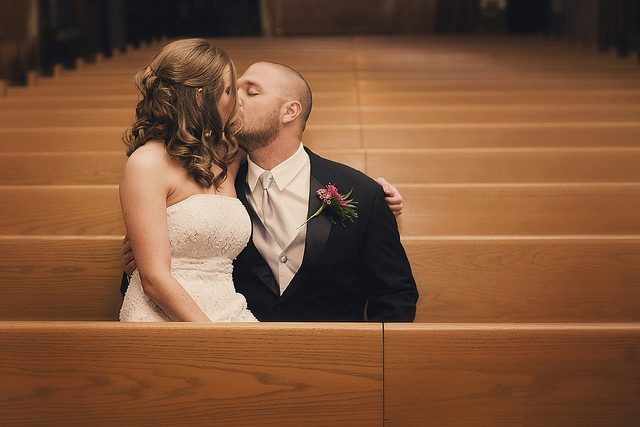 Image Credits: Timothy Marsee via Flickr
The vow of "for better or worse…for richer or for poorer" entails an important promise to live in a financially able home. Managing your money on your own can be challenging enough so adding your spouse's finances may be overwhelming at times. With that in mind, here are 7 Insurance Tips for Newlyweds…
1. DISCUSS YOUR FINANCES AND SET YOUR GOALS
Discuss your finances with your new spouse as soon and as open as possible. You will need to communicate about your bank accounts and about your debts. Set up goals together in order to see which insurance suits your intentions.
2. LOCATION IS EVERYTHING
Housing insurance often pays for destruction, damage, and theft of your possessions. In the event of fire, your insurance will help pay to repair and replace your expensive belongings. Homes close to fire hydrants and fire stations cost less to insure. This is why location of your house is important.
3. TRY THE LUCKY SEVEN
If you are wondering how much life insurance coverage you need, then seek the experts help. Some experts suggest multiplying your annual income by seven so that your spouse is covered for at least 5 to 10 years.
4. CONTINUE DRIVING RED CARS
It is a myth that car insurance companies charge more for red cars. Higher charges come from the age of the client, client's claims history, and age and model of the car.
5. CONSIDER FLOOD INSURANCE
Housing insurance cover damage caused by pipe overflows but, natural disaster flood are covered by flood insurance. Findings suggest that almost 25% of flood insurance claims are made from low-risk areas, so consider this policy.
6. HOME IS YOUR BIGGEST INVESTMENT
Your home is your biggest investment because unlike cars that depreciate its value the minute you drive them, your house increases its value over time. Houses that are less than 10 years old or those that are renovated within the last 10 years cost less to insure. What's more? If the house is made of fire-resistant materials such as brick, you can save even more money.
7. BE FIT TO SAVE MORE
Live a healthy lifestyle that includes regular exercise and a balanced diet. Hop on the scale to see if your body weight is the ideal BMI for your age. This is because life insurance companies charge more for people who are overweight since they develop more health problems as time passes. So, stepping on the gym will not only give you a sexy body but it will also help you save more insurance money.