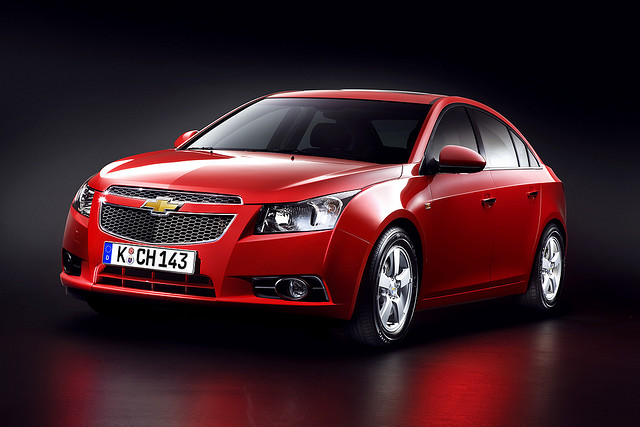 Image Credits: ChevroletCruze via Flickr
Oh how sleek does the Lamborghini Aventador look? Despite its deceiving beauty, the annual fee of fuel will cost you about S$7, 265.
If you are just burning tons of gas in the process, is it really worth to purchase?
Now, fuel efficiency may undermine "beauty" but its purpose will help you save a lot in the long run.
6. Toyota Prius
Masked in Singapore streets are fuel-efficient cars. One of them is the exciting Toyota Prius. It has been one of the first mass-produced hybrid vehicles.
The annual fuel cost is about S$1, 816.
5. Peugeot 508 RXH Diesel Hybrid4
Peugeot 508 is a large family car launched in 2010. It has a strong engine, a roomy space, and a fuel-economy. Since it runs in Diesel, it will cost you about S$1, 299 for its fuel annually.
4. Mercedes-Benz E-Class E300 BT Hybrid Sedan
If you don't want to sacrifice beauty over fuel efficiency, then Mercedes-Benz E-Class E300 BT Hybrid Sedan is the car to be! It is equipped with high-tech safety features such as radar cruise control. Surprisingly, its fuel will only cost you about S$1, 300 annually.
3. Mitsubishi Mirage
This one-ton transportation that comes in candy colors has a maximum fuel-economy rating of 44-mpg highway. Aside from being fuel efficient, it is also loan efficient.
It costs about S$18, 280 to own it in United States.
2. Ford Fiesta
Ford's smallest sedan is a Diesel saver as it goes to about 45-mpg in the highway. You can choose between two engines: a standard 120-hp four-cylinder or an optional 123-hp turbocharged three-cylinder. Not only is the ride balanced but its braking is good also.
You will need about S$18, 639 to own it in United States.
1. Chevrolet Cruze
If you value comfort and practicality then this car is for you. The Cruze will take you to a maximum of 46 mpg in the highway once Diesel is under its hood.
Its Smartphone integration and onboard Wi-Fi features will keep you connected throughout your journey. It costs about S$24, 529 to own it in United States.