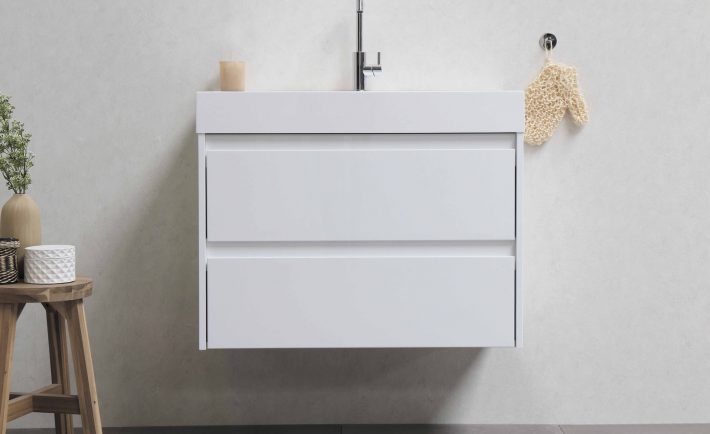 Image Credits: unsplash.com
As we celebrate the 2020 Singles' Day (11.11) in Singapore, more and more retailers have converted their promotions into the e-commerce platform. According to The Straits Times report, this year's 11.11 sales will most likely shatter the 2019's 11.11 sales record.
Physical stores in Singapore, such as Isetan and Marks & Spencer, have started selling their products online through Lazada. Metro, will also be joining Lazada's 11.11 promotions this year. I know it is tempting to purchase items today due to the good deals. However, being mindful is more important that giving in to your impulse purchases.
If purchasing storage items are necessary for your home, you may consider these storage ideas and other inexpensive alternatives to decorate your small space.
#1: MAXIMIZE THE SPACE BEHIND THE DOOR
For flats with tiny laundry areas, you may take advantage of the storage space behind the door. Use stick-on hooks or over-the-door racks to keep your laundry supplies and accessories. You may also mount a hook rack, if you are looking for a long-term solution.
#2: USE PEGBOARDS FOR MULTIPLE PURPOSES
From cubby holder to tool organizer, pegboards have multiple uses in one's home. Simply mount a pegboard above your desk and use hooks or zip ties to attach your art materials and other items.
Most pegboards come in two colors – white and brown. Dress it up by rolling a coat of paint with a gloss or semi-gloss finish. Remember to apply light coats to avoid clogging up the holes. You can get a 36×56 cm pegboard for S$15 at IKEA Singapore.
#3: PURCHASE AN OTTOMAN STORAGE
Investing your money on an ottoman storage can help you store unnecessary items scattered around your living area. You may either purchase a new one or revamp an old one. Aside from adding a functional furniture and a dash of glamour to your space, an ottoman storage will keep the clutter out of sight.
Lazada Singapore offers ottoman storages such as this fabric option, which retails for S$13.86.
#4: ADD A MAGIC MIRROR
Adding a mirror to your space gives an illusion of a bigger and a brighter room. If you have a blank wall space on your flat, take advantage of it with a full-length mirror. Max out the space on a small entryway by adding the mirror without the need to add a bench.
You can get a long mirror an IKEA for as low as S$7.90.
#5: CONSIDER A FLOATING WORKSPACE
Instead of filling up a cramped space with bulky tables and dressers, you may opt for floating shelves and cabinets. They can store your needs without occupying an overwhelming amount of space.
IKEA Singapore sells the  EKBY ALEX for S$89. For corners and short walls that can be hard to utilize, you may use wall-hung shelves and cabinets like EKBY ALEX. Pull up a chair underneath and you are ready to go!
#6: KEEP YOUR SHOES IN ONE PLACE
The abundance of the shoes your family owns may cause a major headache when you have a small space. Do not fret! Use your creativity to tuck away your shoes in a tidy manner. You can either purchase a dresser with pull-out drawer or a shoe hanger. These will provide extra surface area for other necessary furniture in your home.
You can grab a 24-pocket hanger for your shoes in Lazada Singapore for only S$15.20. Look for other options to reap the best value for your money.