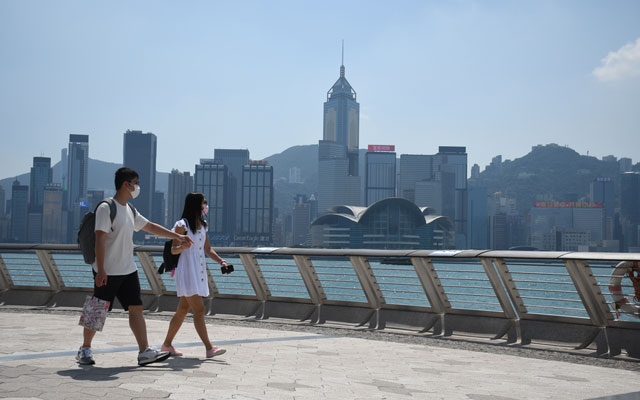 Image Credits: TTG Asia
Apart from it being a hectic 11.11 promotions-filled day, out comes a piece of excellent news for people who are dying to travel. After the announcement of the in-principle agreement to establish a bilateral air travel bubble mid-October, it's finally coming to play.
Here are 7 things you need to know about the Singapore and Hong Kong air travel bubble starting on Nov 22 (Sunday).
#1: One flight per day for a start
There will only be a flight a day going into Singapore and Hong Kong. Also, expect a limit of up to only 200 passengers each way. A little too scarce? Fret not. The Civil Aviation Authority of Singapore (CAAS) said that from Dec 7, there would be an increase to two flights a day.
#2: Dedicated flights compulsory
As it's probably a given, travellers keen to fly via the air travel bubble will have to hop on dedicated flights. But thankfully, there will be no restrictions on your travel purpose or itinerary. With that said, there isn't the need to serve any quarantine or stay-home notice.
#3: COVID-19 polymerase chain reaction (PCR) tests required
As the world battles the pandemic, the situation might quickly escalate. So even without a controlled itinerary, COVID-19 PCR tests are required. You must test negative within 72 hours before your scheduled departure time.
#4: Take your PCR test at least seven days before departure
Suppose you're departing from Singapore, you will need a confirmed flight ticket to Hong Kong before applying for approval to take the PCR test. And yes, you have to do it at least seven days before your scheduled departure date.
If you think it's a hassle to seek approval, then you might want to arrange to travel from Dec 1. By then, you won't need to apply for approval to take the test. According to the Ministry of Health (MOH) on Tuesday (Nov 10), individuals will be able to get tested at approved clinics and providers.
#5: Cooperate to take another COVID-19 test at Hong Kong
Upon reaching Hong Kong International Airport, you will take another COVID-19 test. Until you've received your negative test results, your movement will be restricted to only within the airport grounds.
#6: Upon testing positive for COVID-19
Should the unfortunate situation happens, COVID-19 positive travellers will have to bear the full cost of any medical treatment. Of course, this is subjected to prevailing medical and healthcare policies in the respective countries.
#7: Possible suspension of the air travel bubble
While arrangements are in place, there are still chances of a suspension of the air travel bubble. Specifically, if the weekly average number of unlinked COVID-19 cases is more than five in either country. When that happens, the air travel bubble will be deferred for two weeks.
Transport Minister Ong Ye Kung said, "The Singapore-Hong Kong Air Travel Bubble enables us to achieve two objectives at the same time – open up our borders in a controlled manner while maintaining safety in our societies."
"While we may be starting small, this is an important step forward. I have no doubt both Singapore and Hong Kong will cooperate fully to make this scheme work."