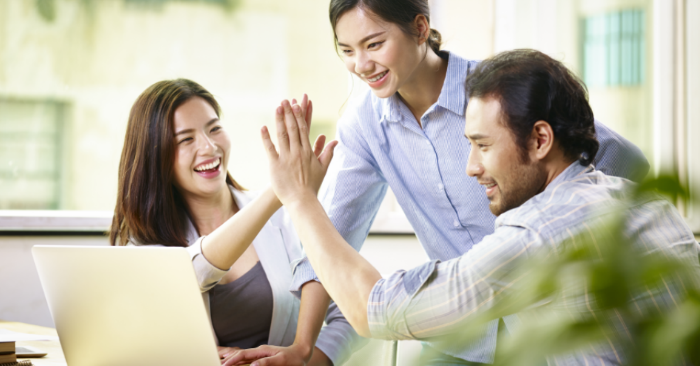 P2P lending, popularly known as crowdfunding, provides individuals and institutions an opportunity to earn passive income through investing in business loans to growing and deserving SMEs. Returns on investment are in the form of repayment of periodic interest along with the principal, based on the amount that investors have put in. In a single loan, there could be hundreds of investors who co-invest and share the risks and returns of investment.
This concept first appeared in 2005 with Zopa  (founded in the UK), and has become a proven investment product globally. In 2016, more than US$330 Billion has been invested in P2P lending with China, US and UK as market leaders.
Can you guess where's the next region of growth for P2P lending? That's right – Southeast Asia. Funding Societies (based in Singapore, Indonesia and Malaysia) is one of the leading platforms in this region with licenses/approval by regulators in all 3 markets.
Here, we give you 5 compelling reasons to put your money into P2P lending :
1. Returns are higher than most traditional investment products
One of the key factors in any investment is what you get in return.
In Singapore, investing in P2P lending can potentially earn you up to 14% per annum returns on your investment. This is much higher than 1%-2% per annum on Fixed Deposits or 2.5% per annum on your CPF account.
2. And you don't need to wait for years to see your returns
The typical tenure for these business loans range between 1-12 months, so unlike fixed deposits or insurances, you don't need to lock your money in for years to see the returns. In addition, you get the interest as well as principal back on a monthly basis, allowing you to unlock the cash and provide opportunities to reinvest the money and creating a compounding effect.
3. You can invest even if you're a fresh grad or NS man
Funding Societies is the only platform that allows investments starting from as low as $100 (minimal investment on other platforms is usually $1,000 per loan), which means literally anyone can invest. It allows one to test the platform before increasing the amounts and also provides opportunities to diversify into multiple loans even with a small starting capital.
4. It's a simple product that doesn't require any technical knowledge
Some investment products require a high level of technical knowledge plus a close watch on the market movements.
P2P lending is simple and straightforward. It's easy to understand the factsheet (prepared by the platform) which covers the SME's business model, track record, financials and purpose of loan. Investors can make decisions based on the factsheet. If you are too busy to review every factsheet, Funding Societies has an auto investment feature which lets you select your investment criteria and make the investments automatically.
5. Southeast Asia's leading P2P platform is in Singapore
Most Singaporeans prefer to invest with companies with (i) a solid track record, (ii) operations in Singapore.
Since starting its operations in Singapore, Funding Societies has already expanded to two more Southeast Asian countries over the last two years – Indonesia and Malaysia. It is the only P2P lending platform to have won Monetary Authority of Singapore (MAS) Fintech Award in 2016 and was recognised as one of the Top 250 Fintech companies globally. It is backed by world class venture capitalist Sequoia Capital who have invested into companies like Google, Apple, Airbnb and Carousell amongst many others.
More than 19,000 investors are already on Funding Societies' platform regionally, and the reasons:
LICENSED AND REGULATED: Funding Societies is licensed in Singapore by MAS and is a regulated entity. It uses escrow account for investor funds managed by a licensed trustee ensuring safety of investor monies.
HIGH QUALITY INVESTMENTS: Because of the rigorous risk assessment that Funding Societies does on the companies before offering the business loans for crowdfunding, the investments are good quality and at the lowest default rates in town.
EASY TO INVEST: Investors can make their investments and review their portfolio on the go with Funding Societies investor mobile app. With Auto-Invest, investors just need to define their preferred parameters and let the system do the work.
SKIN IN THE GAME: The top management at Funding Societies believes in ALL the business loans that they give, they invest in every single loan. As CEO Kelvin Teo says, "We co-share the risks and rewards of investments with you."
Sign up for your investor account with Funding Societies now.
Disclaimers
This article is contributed by Funding Societies.
It should not be construed that Moneydigest is endorsing this article or any of the products and services provided by Funding Societies.
Nothing in this article should be construed as constitute or form a recommendation, financial advice, or an offer, invitation or solicitation from Funding Societies to buy or subscribe for any securities and/or investment products. The content and materials made available are for informational purposes only and should not be relied on without obtaining the necessary independent financial or other advice in connection therewith before making an investment or other decision as may be appropriate.