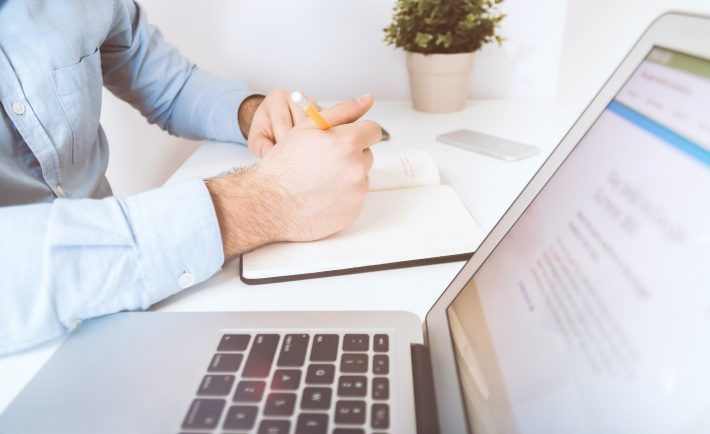 Image credits: unsplash.com
Accounting is a highly technical matter. The laws governing accounting changes from time to time. Furthermore, the accountants have specialized knowledge about areas that you cannot compete with. Hiring a third-party accountant for your business has its advantages.
On that note, here are the top advantages of putting up a budget for a good accountant to assist your business.
#1: SAVES YOU TIME
Every ounce of time is precious when you intend to grow your business. However, keeping up with the fast-paced economy can cause a lack in time. Choosing a trusted accountant can help you save valuable time. Thus, you can focus on the core competencies of the business.
#2: REDUCES THE RISK OF INTERNAL FRAUD
The absence of robust internal control may lead to the increasing numbers of fraudulent businesses. Due to internal fraud, your company may lose money. Engaging in a third-party accounting firm can help you keep tabs with the financial trail. Experts of these accounting firms are highly capable of identifying the discrepancies.
#3: MINIMIZES ADDITIONAL COSTS
When you outsource the accounting services, you will be able to save the costs of having an in-house employee. You do not need to pay monthly salary, benefits, and so on. You do not need to worry about the issues related to hiring, maintaining, or firing employees.
#4: GIVES SOUND ADVICE
By hiring the services of a good accountant, you are assured that the advice you are getting are both informed and authentic. You will be able to get sound advice that ensures your business is on the right track. Experts follow professional development standards to ensure that their skills and knowledge are up-to-date.
#5: HELPS WITH BOOKKEEPING
For small businesses, bookkeeping is essential. An accountant can help you record regular expenses, bank balances, sales, and other financial matters related to your business. It would be difficult for you to anticipate future gains and losses without accurate bookkeeping.
#6: REDUCES TAX LIABILITY
Accountants are knowledgeable when it comes to helping you save your taxes and avail tax deductions. They look at your monetary capacity and financial transactions. A good accountant can give you advice on the most tax efficient way of running your business.
#7: EXPANDS YOUR NETWORK
An accountant can grant you access to other industries related to your business. This gives you greater chances of meeting new people who can be a part of your network. Who knows? These people can help you with other aspects of your business.