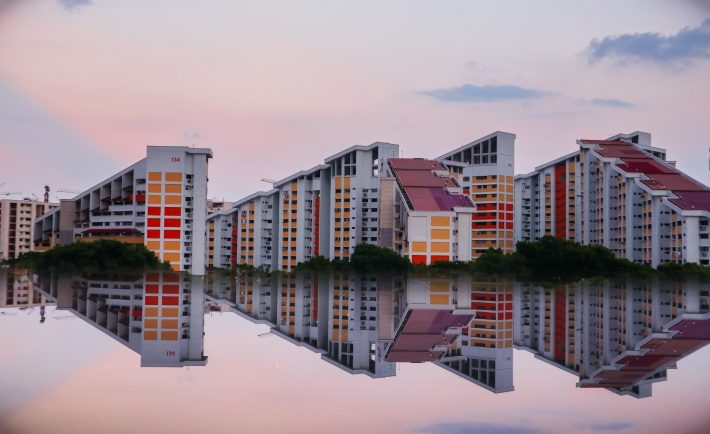 In the second quarter of 2023, HDB resale prices marked their 13th consecutive quarterly increase, rising by 1.5% quarter-on-quarter (q-o-q). This adds to the 1% q-o-q increase witnessed in the first quarter of the year, reflecting a sustained uptrend in the public housing market.
While the prices have been steadily climbing during the first half of the year, it's worth noting that the pace of resale price growth has shown some moderation compared to the overall trend observed in 2022, where the average quarterly growth was 2.5%.
According to the latest public housing statistics, executive flats saw a significant 2.3% q-o-q increase, with prices rising from $800,000 in 1Q 2023 to $818,000 in 2Q 2023. Meanwhile, five-room flats also experienced a rise of 1.9%, with prices climbing from $638,000 to $650,000 during the same period.
Let's take a closer look at the areas that experienced the biggest price increases for HDB estates in 2023, compared to the growth observed from 2020 to 2023:
3-Room Flats:
– Bukit Batok recorded a substantial price growth of 52.53%
– Toa Payoh followed closely with a growth of 50.35%
– Sembawang saw a rise of 43.26%
– Woodlands experienced an increase of 42.84%
4-Room Flats:
– Bukit Batok topped the list with a remarkable growth of 59.71%
– Sembawang followed with a growth of 48.82%
– Ang Mo Kio saw a rise of 43.86%
– Woodlands experienced an increase of 38.64%
5-Room Flats:
– Sembawang led the way with a substantial growth of 47.07%
– Bukit Batok closely followed with a growth of 46.03%
– Woodlands experienced an increase of 40.19%
– Choa Chu Kang saw a rise of 32.01%
The Housing Development Board (HDB) attributes the moderation in the rate of price increase to the government's measures aimed at maintaining a stable and sustainable property market. These measures, implemented in December 2021, September 2022, and April 2023, include a 15-month wait-out period for private property owners before purchasing a non-subsidized HDB resale flat and a lowering of the loan-to-value limit for HDB housing loans.
Analysts have noted that the slower price increase observed in the second quarter is not an isolated event. Eugene Lim, key executive officer of ERA Realty Network, emphasized that 21 out of 26 HDB towns experienced price gains in the second quarter, compared to only 12 towns in the previous quarter.
Geylang stood out with the highest increase in resale flat prices at 18.7%, followed by the Central Area with 8.6% and Bedok with 4.3%, according to Mr. Lee.
It's worth mentioning that the resale flat prices in Bukit Timah have seen a contraction for two consecutive quarters, and this could be attributed to factors such as a lack of new supply and an aging stock of resale flats.
In conclusion, the HDB resale market continues to show strength, with prices maintaining an upward trend. While the rate of increase has slowed somewhat, the market remains dynamic, and various factors, including government measures, continue to influence price movements across different HDB towns.