The arguments of having gold in your investment portfolio have already been well articulated by scholars, but do you know how to go about doing it in Singapore in a cost-efficient manner?
The traditional way of buying gold jewellery and passing it down to the next generation is highly cumbersome and costly. Purchasing gold bars from a bank and storing them in a vault will not be cheap either. Fret not, your chance to start building your own dream gold portfolio is finally here with the launch of Everest Gold in Singapore.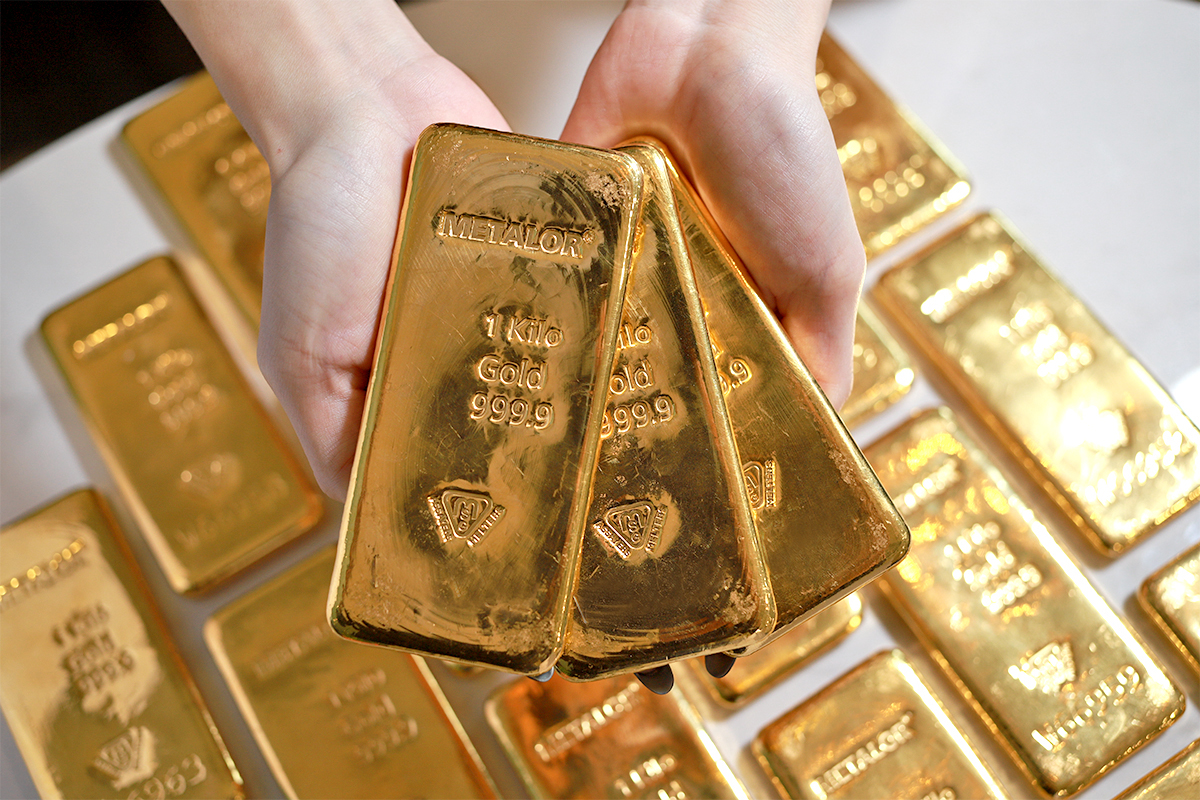 Traditional Ways Of Investing In Gold
The most traditional way of investing in gold is to purchase and store gold jewellery at home while waiting for capital appreciation. However, this is a costly way of investing in gold because of leakages such as workmanship costs and 7% GST on the purchase price.
The other way of investing in gold is to purchase gold from the banks. However, there is often a minimum quantity to purchase which may put it beyond the reach of retail investors who do not have a significant amount of money to set aside in the first place.
Purchasing gold directly from the banks is also not a cost-effective way of investing in gold because of the significant bid-ask spread and storage fee charged by the bank. Bid-ask spread at the bank could go as high as 30% while storage fees are often levied as a separate service charge at 0.25% of the current portfolio. All these fees significantly dilute the returns investors can potentially make from gold.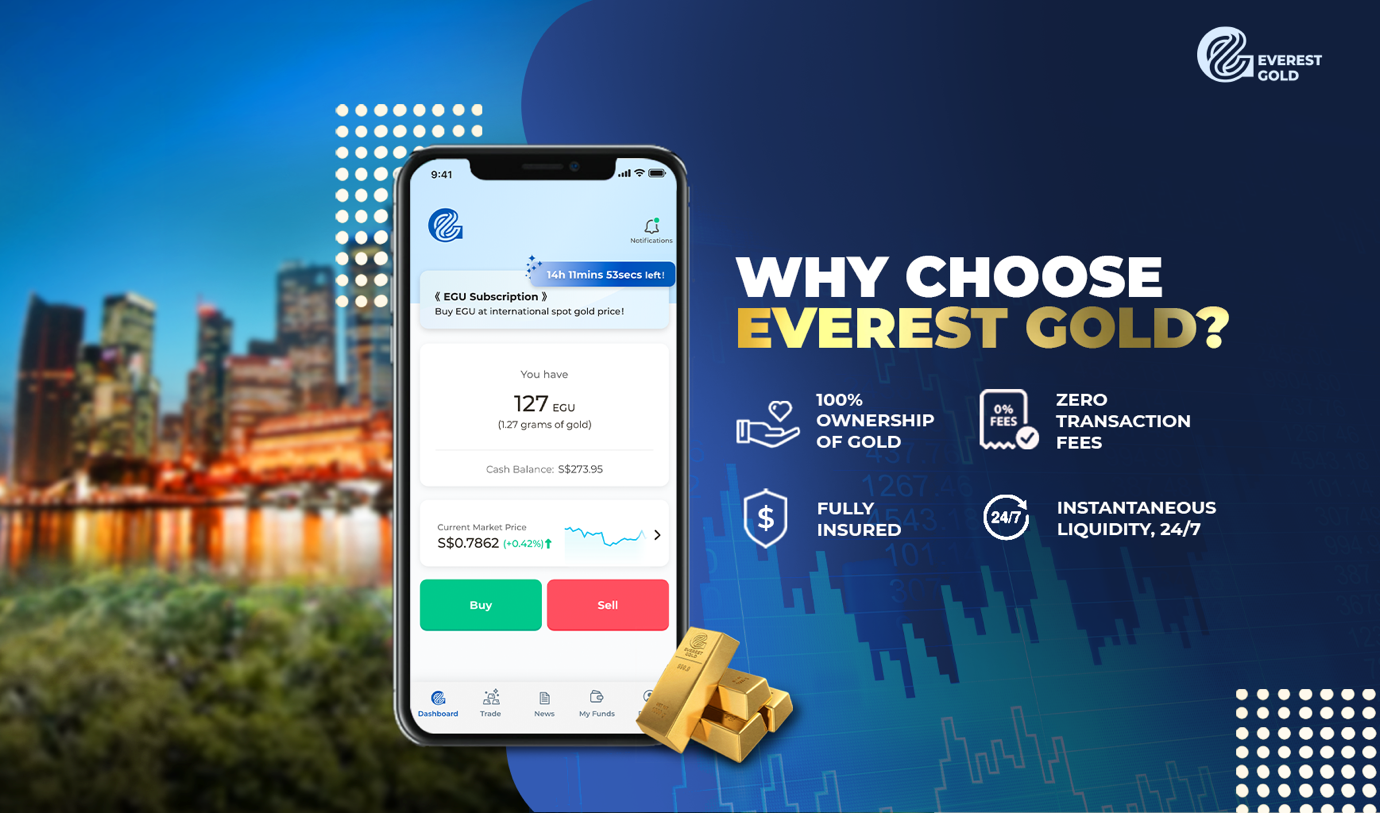 An Elegant and Tech-savvy Solution To Own And Trade Gold
To maximise your returns from investing in gold, you should own and trade gold on Everest Gold. Everest Gold is a fintech company working to make gold trading and investment accessible and affordable for retail investors on a secure online platform. Everest Gold uses 999.9 pure investment-grade gold. Its 1kg gold bars are obtained from Metalor Technologies Singapore Pte. Ltd, which is a wholly-owned subsidiary of Metalor Technologies International SA, the leading worldwide precious metals refiners based in Switzerland.
Everest Gold employs advanced technology which allows clients to track real-time gold prices as they seamlessly build, invest, trade and sell their gold portfolios. Here are the key cost advantages of using Everest Gold to invest in gold:
Affordable: No minimum amount required such that the capital investment is low. Start trading gold from as low as 0.01g of gold!
Trade with peace of mind: Your investment assets are fully insured.
Lower gold price: Benchmarked against international gold price, price of gold sold on Everest Gold is significantly lower than banks (USD$0.558 vs USD$0.783 per 0.01 of gold) during its Gold Subscription Event
Maximise Returns: No transaction fees mean all your principal are invested in the possible capital appreciation of gold
Accessible: 24/7 trade for instantaneous liquidity, something which the banks cannot provide
Additionally, investors do not need any specialised trading experience to yield higher profits when investing in gold via Everest Gold. Everest Gold is truly the most affordable and accessible platform for retail investors to start investing in gold today. Say no to workmanship cost, GST, high bid-ask spread and storage fees once you start investing in gold via Everest Gold.
Everest Gold is available for download on Android, iOS and desktop. 
For more information, visit https://everestgold.sg 
Enter referral code "WAVTW" when you register your Everest Gold account. Be rewarded with 300,000 reward points (worth US$30) for each successful account verification. Promotion valid till 31 July 2020.