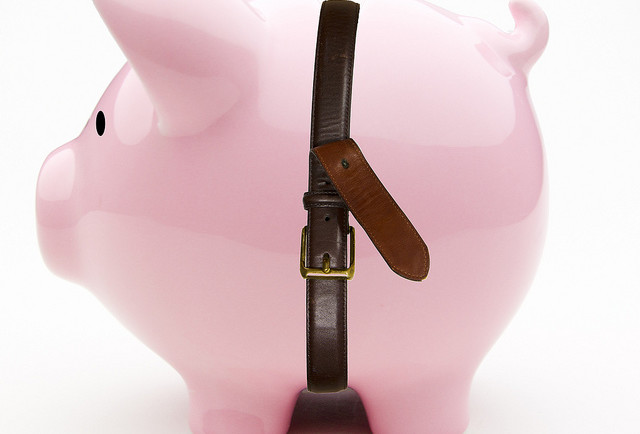 Image Credits: Ken Teegardin via Flickr
It is the beginning of a new journey entitled "2015". There is a long way ahead and the worst is behind us. The future looks so much brighter! As you lay out your plans for the New Year, why don't you take on the important goal of saving money?
Here are 5 Money Saving Tips from the Experts…
1. GET POSITIVE MOTIVATION FROM FRIENDS AND FAMILY
Bob Weinschenk, the CEO of "SmartyPig.com", believes that saving money is a group activity in many cultures. By sharing your financial goals to your trusted partner, family or friends, they can be able to support you and even donate a few bucks. Having someone by your side that share the same goal will surely motivate you to continue this positive saving behavior.
2. TAKE THE SHOPPING DEALS ONLY IF YOU NEED THE PRODUCT
Donna Freedman, a writer for "Get Rich Slowly" and "Money Talk News", said, "Coupons plus sales can easily tempt you to buy something you don't truly need". Do you really need to buy a bulk of toothpaste just because you have coupons and vouchers for it? Simply, when you see an item on sale think deeply if you will purchase that item on its original price.
3. LIVE WITHIN YOUR MEANS
Purchase within your means by balancing what you need and what you want.
Miranda Marquit, the founder of "Planting Money Seeds", highlights that by knowing that you have enough purchasing power may turn into comfortable spending without keeping the best options for your finances. So, just because you can afford something, does not mean that you should buy it.
4. THINK TWICE WHEN BUYING PERISHABLE GOODS IN BULK
Jeff Yeager, the author and host of "The Cheap Life", said "it's not a good deal if it goes bad before you use it".
This is why he stresses the importance of making a shopping list and sticking to it.

5. LASTLY, LEAVE YOUR CREDIT CARDS IN THE HOUSE
Stacy Johnson, the President of "Moneytalksnews.com", said, "we're more likely to overspend with pieces of plastic than real money". Personally, when I shop, I only carry cash that I am willing to spend so I won't go over budget. This prevents impulse buys.
Sources: Reader's Digest and GoBankingRates