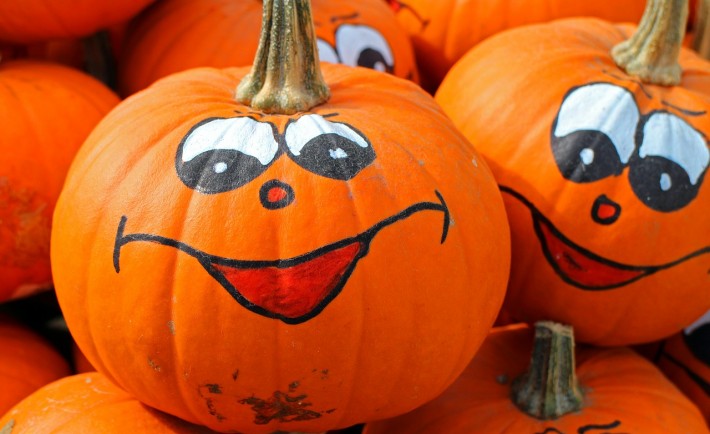 Image Credits: pixabay.com (License: CC0 Public Domain)
The eerie time of the year will grace our calendars once again. Yes! Halloween is just around the corner. And, when it comes to purchasing decorations and costumes that are around your budget, here are 4 shops you can visit:
1. SPOTLIGHT
A popular crafts hub, Spotlight sells different kinds of inexpensive Halloween decorations, table dressings, cake decorations, ribbons, novelty toys, party favors, and candies. All the crafts materials that you will ever need could be found here. Take advantage of their current sale of up to 25% off on all costumes and accessories!
Browse spotlight.com.sg for more information.
2. DAISO
If all the party goods in a shop cost S$2, you may never want to leave. Daiso offers Halloween decorations, toys for give away, glowing materials, and so much more. From spooky decorations to pumpkin holders and delicious candies, splurge on these timely treats and give them to the kids knocking on your door.
Daiso has several outlets in Singapore. Locate the nearest one, here.
3. CRATE & BARREL
Speaking of Halloween decorations, get designer pieces at reasonable prices inside the Crate & Barrel store. Crate & Barrel is full of beautiful festive items for Halloween. Kicking it off is a set of 20 Black Cats Paper Beverage Napkins. Also, you may serve appetizers in a beautiful glazed pumpkin plate designed by Barbara Eigen.
4. THE PARTY STUFF
The Party Stuff offers affordable decorations, balloons, tableware, party favors, cake decorations, and costumes.What I like about The Party Stuff is that they have party decorations for a wide selection of themes such as: Plaid Baby, Sports & Army Camouflage, Hawaii & Poker Night, Princess, and Superheroes. So, you will be able to customize your Halloween party.
Decorate your place by adding approximately 4 feet long white spiderweb for only S$2.95 per 20 grams or by adding reusable giant spider web with 4 spiders for S$13.90.
The Party Stuff has 4 outlets nationwide, visit: thepartystuff.com.sg for more details.