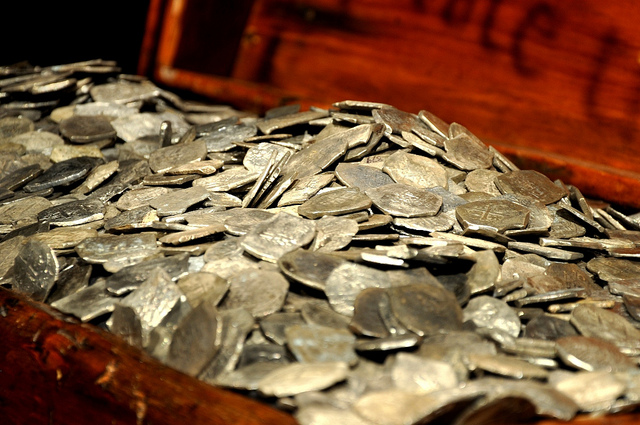 Image Credits: Theodore Scott via Flickr
Some people make it their golden mission to find hidden treasures throughout their lives, while others accidentally stumble onto them without effort. Whether it be practical or not, here are 4 Ways You can Find and Earn Money in the most Unusual Places.
1. YOUR OWN BACKYARD
A couple in California discovered treasures in their own backyard while walking their dog. They found 1,427 rare mint-condition coins dating from 1847 to 1894. Then, the coin experts estimated and appraised the coins at US$11 million. Today, you can find the last piece of coin that is offered for sale at Amazon.
2. FLEA MARKETS
A man once bought a painting of a country scene at a flea market in Pennsylvania in 1989. It turns out that it was one of the 24 known copies of the original 1776 Declaration of American Independence. In 2000, it was sold for US$8.14 million to the television producer named Norman Lear.
There are various flea markets in Singapore. Maybe you're the next person to find antiques or special items in the flea market. Nonetheless, you can always find cheap yet useful items, which you can resell again.
3. UNIVERSITIES OR RESEARCH CENTERS
Participate in paid focus groups, online surveys, or research studies that maybe in the field of science, marketing, etc. You may google the opportunities that are near to your city or those that pay even if you are in any place of the world through reputable services such as Paypal. Although while in search, you must make sure that the center or the institution is credible to ensure your safety.
4. LASTLY, IN YOUR BOOKSHELF
Selling your old books and magazines on online sites such as Amazon or Carousell can be a valid option. Not only can you earn extra money but you can also de-clutter at the same time! Also, some people have had success by compiling used books of others or buying books on the cheap garage sales, and reselling them again for a higher price.