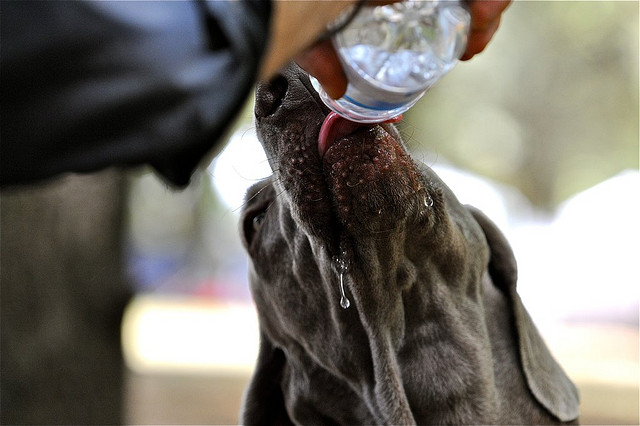 Image Credits: Claudio Gennari via Flickr
Can there be an economy where oil is cheaper than water? If yes, how will it affect its countrymen?
According to United Kingdom's The Independent, a British national newspaper publication, Oil by barrel is now cheaper than the 6 packed bottles (1.5 liter each) of Evian Natural Mineral Water.
A liter of bottled water costs about 42 Pence (S$87 or US$0.66), while it costs about 24 Pence (S$0.49 or US$0.38) a liter for gas…that is 40 percent cheaper!
The price of oil has notably collapsed, affecting every single person in the country. A market analyst for Reuters named John Kemp, highlighted the bizarre state of economy on Twitter saying that not only that the current oil price represented "an unsustainable low level" – but that it was "impossible to predict how low prices might fall".
This is not the first time it has happened globally.
In 2011, Saudi Arabia's petrol costs about 0.45 Saudi Arabian Riyal or 0.16 Singapore Dollars and 0.12 United States Dollars, which is absolutely much cheaper than bottled water. Saudi's government spends SAR26 Billion on water subsidies every year to keep down their citizens' water bills (Finfacts, 2011). That is equal to S$26 Billion.
An interesting thought is that unlike any other countries in Southeast Asia, the tap water in Singapore is safe to drink. We can just get a glass of tap water then refill it for free. But, a liter of bottled water in the supermarket is still more expensive than United Kingdom's liter of oil today.
Although this economic state in UK may cause lower annual prices of other goods easing the cost of living of the citizens…the falling energy prices may result to inflation and threaten the financial stability of the whole country. The Bank of England backs up this statement of warning.