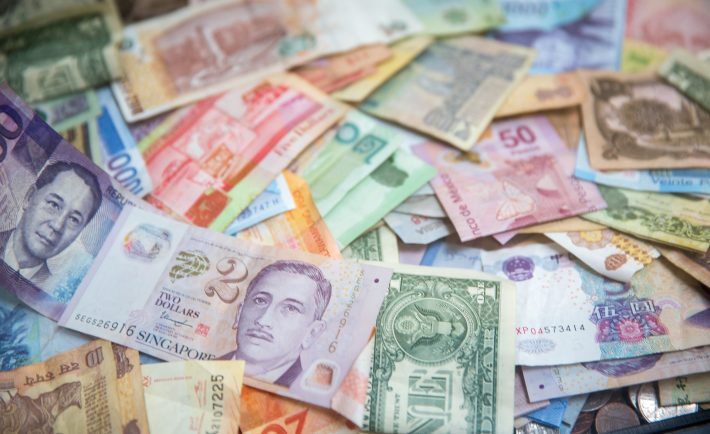 Image Credits: unsplash.com
In August 2023, the Singapore government will implement an enhanced Goods and Services Tax Voucher (GSTV) – Cash scheme to assist approximately 1.5 million Singaporeans with their living expenses. This initiative, announced by Deputy Prime Minister Lawrence Wong during the Budget speech earlier this year, aims to alleviate financial burdens by offering cash aid of up to $700. Let's explore the details of this program and how eligible individuals can benefit from it.
Under the GSTV – Cash scheme, eligible citizens will receive a one-time cash payment in August 2023. Compared to the previous year, the enhanced scheme will provide up to $300 more, with a total potential payout of $700. This initiative is part of the government's ongoing efforts to support lower-income and elderly Singaporeans by assisting them with their GST expenses and cost of living.
Streamlined Payment Process
To simplify the payment process, the Ministry of Finance (MOF) will replace cheques with GovCash for individuals who have not provided their bank account information or linked their NRICs to PayNow. GovCash recipients will receive a payment reference number at the end of August, which they can use to withdraw their GSTV – Cash and GSTV – Cash Special Payment at OCBC ATMs across the island. Importantly, recipients do not need an OCBC bank account to withdraw the funds at these ATMs.
Furthermore, GovCash recipients can utilize the LifeSG app for payments to merchants by scanning PayNow or NETS QR codes. They can also transfer funds to their bank accounts through PayNow if they subsequently register for PayNow-NRIC. These measures aim to provide convenient and accessible options for individuals to manage their funds effectively.
MediSave Top-ups
In addition to the GSTV – Cash scheme, eligible Singaporean adults aged 65 and above in 2023 will receive MediSave top-ups through the GSTV – MediSave program. Approximately 624,000 individuals will receive up to $450 credited to their CPF MediSave Accounts. This top-up is part of the 5-Year annual MediSave Top-up initiative announced during Budget 2019 and represents the fifth year of contributions. Eligible Singaporeans born on or before December 31, 1969, who do not receive Pioneer Generation or Merdeka Generation benefits will benefit from this scheme.
Future Support
The Ministry of Finance has assured Singaporeans that additional support will be provided throughout the second half of 2023. This includes top-ups to the Child Development Account, U-Save and S&CC rebates, and the Assurance Package Cash.
Checking Eligibility and Payments
Singaporeans who have previously signed up for government disbursement schemes and are eligible for the GSTV scheme can check their allocated GSTV – Cash and MediSave amounts by logging into the official GSTV website using their Singpass. Individuals who have not registered previously will receive notifications via the Singpass app, SMS, or hardcopy letters sent to their NRIC address by the end of August 2023.
To ensure timely payments, individuals should sign up for the GSTV scheme by July 10, 2023, to receive their payment in August. Those who sign up between July 11 and August will receive their payment in September 2023. Individuals who sign up after September will receive their payments by the end of the following month. The deadline for signing up for the 2023 GSTV scheme is April 30, 2024.
Preventing Scams
To safeguard individuals against scams, the SMS notifications sent by "GSTV" will solely provide information about their benefits. Recipients will not be required to reply to the SMS, click on any links, or provide any personal information. It is important to note that no messages regarding GSTV will be sent through WhatsApp or other mobile app messaging platforms.
BOTTOMLINE
The enhanced GSTV – Cash scheme introduced by the Singapore government aims to alleviate financial pressures and provide essential support to 1.5 million Singaporeans. By providing cash aid of up to $700, the government strives to assist lower- to middle-income individuals in covering their living expenses. With simplified payment methods and future support planned, Singaporeans can access the financial relief they need during these challenging times.