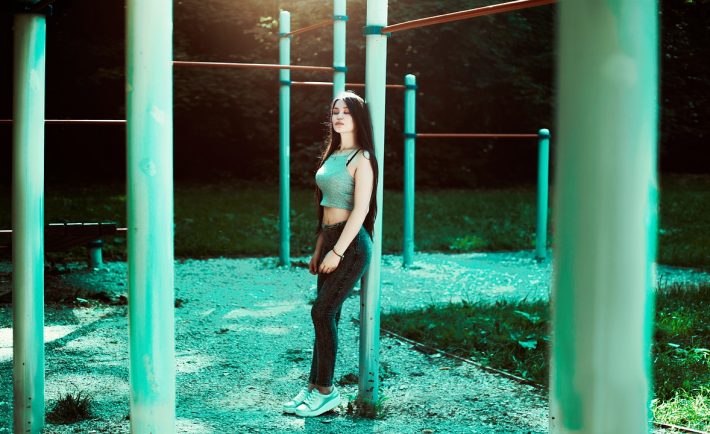 Image Credits: pixabay.com
Wearing heeled leather shoes or skyscraper stilettos is not the only solution to a taller figure. Consider these affordable tips:
#1: MEET YOUR BEST FRIEND

When choosing a style for your skirt or dress, A-line is the best way to go. An a-line cut exudes glamour and class that does not require too much fabric. You see, a pleated ball gown can make you appear smaller. A-line garments suit a petite bride better. Guests should put a focus on you and not what you are wearing.
#2: GET EVERYTHING FITTED

Dropping by the fitting room to try an article of clothing is a good practice when shopping. Doing so ensures that the clothes you buy fit you perfectly. Choosing clothes that stay close to your body can make you appear taller. In contrast, baggy clothes will stretch the silhouette horizontally and make you seem wider. You do not want that! So, a shorter man must opt for streamlined silhouette.
#3: EMBRACE ONE COLOR

As obvious as this may seem, dressing in a monochromatic manner can make you look longer. A head-to-toe outfit in one color won't be breaking up your body in sections. A single hue will act as a continuous length that keeps on flowing.
#4: OPT FOR THE V

What better way to accompany your a-line skirt than pairing it with a v-neck top? A v-neck top gives an illusion of a longer torso. It does not chop your shoulders away like wearing a tube top. Instead, it creates extra inches with skin exposure. Complete the look with chunky heels, stilettos, or platform sandals.
#5: DITCH THE WAISTCOATS AND BELTS

Belts and waistcoasts have the same shorterining effect by creating a middle-section of the body. The horizontal line it creates cuts your body in half. It draws attention away from your overall "long" vertical line. After all, you do not need these accessories if your suit is tailored properly to your figure.
#6: WEAR NUDE SHOES
Lastly, wearing nude shoes create a leg-lengthening effect. They may have fallen out of the wagon with some of the high-fashion labels, but there is a reason why nude shoes are still popular with the masses. It is timeless.