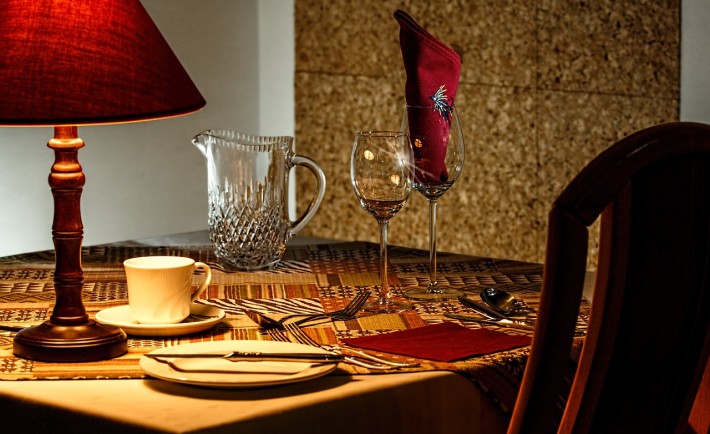 Image Credits: pixabay.com (CC0 Public Domain)
Think your wallet can rest after the costly festivities of Christmas and Chinese New Year? Think again as we usher the season of love!
While Valentine's Day is a great way to appreciation and affection to your significant other, I cannot deny the fact that the anticipated costs may cause a hole in your pockets. This year, however, you can turn things around if you are willing to put in creativity, time, and flexibility.
1. SAVE THE SPARKLES FOR LATER
If you are planning to purchase jewelry for your beloved, try to clamor dry out first. Since the demand for jewelry goes way down after 14th February, the retailers offer discounts to attract customers to buy their remaining products.
The only downside is that you have to discuss this with your partner in advance and seek his or her understanding.
2. AVOID THE CROWDS
Valentine's Day 2016 is on a Sunday and more than ever, shopping malls and restaurants will be populated. Most places are jammed with couples and women holding on to their bouquets or stuffed animals. Beat this "competition" by scheduling a wonderful date on another day as long as your significant other is fine with it.
By doing so, you had avoided the crowd and maximized your savings.
3. OPT FOR AFFORDABLE FLOWERS
Since some people prefer getting blooms for Valentine's Day, you would have to plan beforehand. Save money by skipping high-end or mainstream florists. Instead, visit your local grocery store or compare the prices of various online flower shops.
And if you are in the Gardens By The Bay area, I was got a bouquet of orchids there for only S$5.
4. CRAFT YOUR GIFTS BY HAND
What better message of love can you convey when you pour your heart on handmade gifts? Consider these gift ideas:
a. COOK TOGETHER
There is nothing sweeter than sharing your interests to your partner. If you are a fan of cooking and baking then, teach him or her the basic recipes and techniques. But, if neither of you have an expertise, lookup free online tutorials and prepare a V-Day dinner together.
b. SPECIAL CARD
Bring your wonderful memories to life by turning photos into very personal V-Day card. Print his or her favorite Instagram photos in JPEG format using glossy or matte photo papers available for as low as S$2 at Popular bookstores.