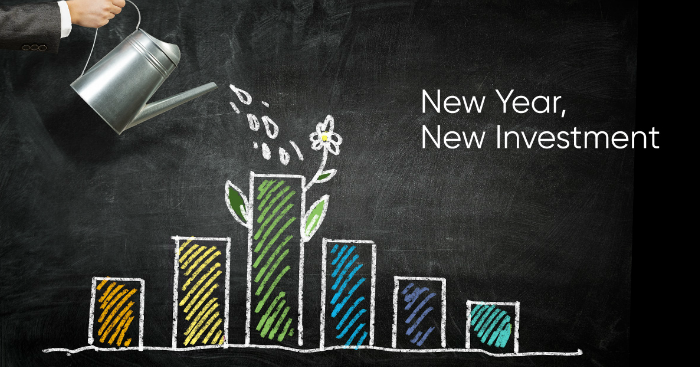 It's the start of 2018 and you are perhaps setting up your investment goals for this year. Why not consider adding peer-to-peer lending into the mix? Also commonly known as debt crowdfunding, P2P lending has been around since 2007 in UK, and catching on in the region. Founded in Singapore, Funding Societies is currently the leading platform in Southeast Asia.
Here're 5 reasons you should review peer-to-peer lending as part of your investment strategy:
It's not difficult to understand
Imagine a company needs to take a business loan for expansion, new projects  or seasonal stocking up. Platforms like Funding Societies act as a marketplace to crowdfund such loans, which may potentially yield attractive returns for investors like you.  The company pays its loan principal + interest repayment on a monthly basis and investors receive their initial capital (principal) plus returns on investment (interest).
Another product is invoice financing – Company A has sold its products or services (as a supplier) to Company B (buyer), and is waiting for Company B to pay. The waiting time depends on the invoice payment terms – usually 30, 45, 60 or 90 days. Company A can have an early access to the money by pledging the invoice on a P2P lending platform. Investors receive payments (including invested capital plus interest) on the due date when the invoice is paid.
Investment starts from just $100
As loans are crowdfunded, a $200,000 can be filled by multiple investors starting from as low as $100. As a new investor, this is a good way for you to try peer-to-peer lending as a form of investment.
To many investors on Funding Societies' platform, they take advantage of this minimal amount to diversify their investments extensively within the platform.
See results in the short term
Business term loans on Funding Societies' platform typically run for as short as 3 months and up to 12 months. Given that you receive monthly repayments as an investor, this product has a lock-in period as short as the loan tenure.
Potential high returns & rigorous credit assessment
With returns as high as 14% per annum, P2P lending is a serious contender in one's investment portfolio. Each loan coming to Funding Societies goes through rigorous in-house credit assessment before approving it to be crowdfunded on its platform.
You have full control and still get support from the platform
As an investor, you have full autonomy to choose which loans to invest, depending on your risk appetite.
That said, there is still a Customer Experience team behind Funding Societies' investor platform that you can reach out to. Miyu, the chatbot, is available 24X7 and steps in to help with round-the-clock queries. Many investors are also shaping some features through active feedback – talk about getting personal!
Start your investment journey with Funding Societies here.
Still have questions?
Funding Societies is organizing an investors' event on 24 January 2018 from 6.30pm at The Working Capitol (1 Keong Saik Road). Attend the event as the team shares more about P2P lending and the investor platform!
Details and registration at: event.fundingsocieties.com/investor-24jan2018
---
Disclaimers
This article is contributed by Funding Societies.
It should not be construed that Moneydigest is endorsing this article or any of the products and services provided by Funding Societies.
Nothing in this article should be construed as constitute or form a recommendation, financial advice, or an offer, invitation or solicitation from Funding Societies to buy or subscribe for any securities and/or investment products. The content and materials made available are for informational purposes only and should not be relied on without obtaining the necessary independent financial or other advice in connection therewith before making an investment or other decision as may be appropriate.