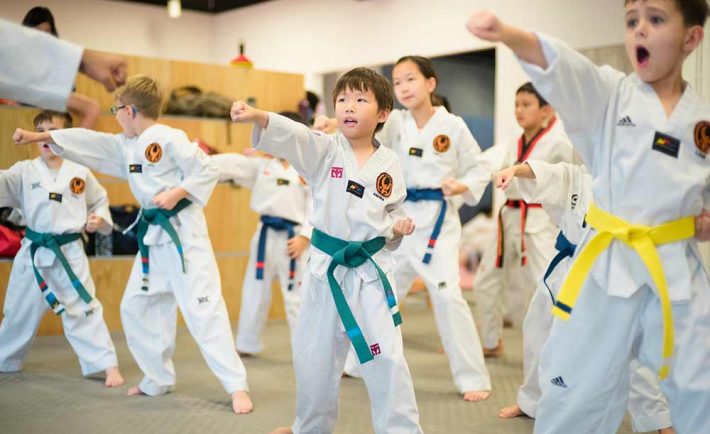 Image Credits: trifecta.com.sg
You may be wondering if martial arts is a good fit for your child.
The short answer is: absolutely! Martial arts can provide a huge range of benefits for kids, ranging from physical fitness and discipline to self-defense skills and focus.
Kids who practice martial arts learn how to set and achieve goals, work through frustration, and handle disappointment. They also learn how to behave respectfully and responsibly both in and out of the dojo.
If you're still on the fence, take a look at some of the incredible benefits that martial arts can offer your child. We guarantee that after reading this article, you will be ready to sign them up for their first class!
The benefits of martial arts
You might be wondering why martial arts is such a good thing for kids. After all, they're not going to be fighting in a real life-or-death situation, right?
But that's exactly the point.
Martial arts isn't just about learning how to fight. It's about learning how to control your body and your emotions. It's about learning how to stay calm in a crisis and make the right decisions when things are happening fast.
And believe us, kids are going to face crises—in the schoolyard, on the sports field, and when they're out with their friends. That's why it's so important to give them the skills they need to handle those situations.
Martial arts can teach them that.
The different types of martial arts
When it comes to martial arts, there are a lot of different styles to choose from.
Here are a few to consider:
Karate: Good choice for kids who want to learn self-defense.

Boxing or Muay Thai: A style that focuses on hand-to-hand combat.

Taekwondo: Great for children who want to focus on form and kicks.

Brazilian Jiu-Jitsu: Perfect for kids who want to learn how to grapple.
But again, it's up to you to decide which style is right for your child. Just make sure that whatever style you choose, the martial arts instructor has relevant experience working with kids.
Tips for getting your child interested in martial arts classes
You and your other mom/dad friends should all consider organizing a meeting to get together and talk about signing the little ones up for martial arts.
Getting everyone on board will make it more likely that your child will stick with it, and it can be a fun way for friends of the same or similar ages to get together and spend some quality time.
You can also look for family martial arts classes, which can be a great bonding experience for everyone involved. And, of course, there are always (pricey) private classes as an option, too.
Signing your kids up for martial arts classes is one of the most worthy parenting investments you can make. Not only will they learn self-defense skills, but they will also develop discipline, focus, and respect. Martial arts can help your child in so many other ways—from helping them stay on track in school to keeping them physically fit. And the best part is that it's never too late to start. Sign your child up for a martial arts class today and see the amazing results for yourself.