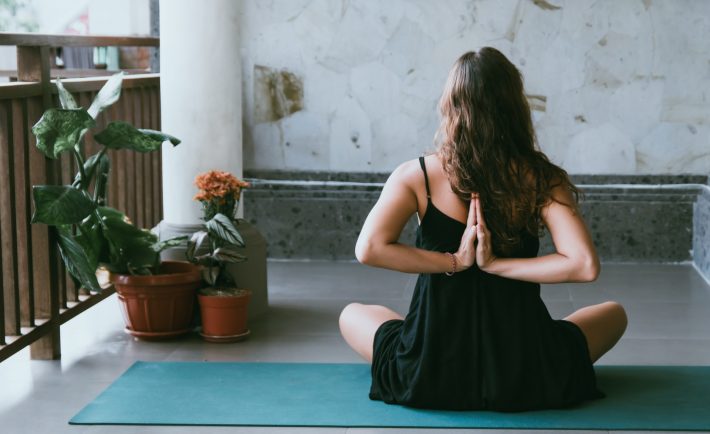 Image Credits: unsplash.com
As new COVID-19 cases continue to emerge in the country, the World Health Organization has urged individuals to stay healthy while in self-quarantine. In Singapore, all fitness centers and stadiums have been closed. Running outdoors does not require wearing a mask. However, walking outside of your house does.
Staying at home for prolonged periods of time can pose a significant challenge for remaining physically active. Do not succumb to the negative health effects of sedentary behavior! Exercise at home!
#1: JUMP ROPE
There is a reason why boxers incorporate the classic jump rope to their training. It improves a range of skills such as balance, stamina, endurance, and coordination. Not to mention, this lightweight and tangle-resistant rope is adjustable for different heights.
#2: MEDICINE BALL
While I will not require you to spend a huge amount of money on a full set of medicine balls, you may invest in one or two of them. Medicine balls are about the size of a Basketball, but can weigh from 2 to 30 pounds. Use these weighted balls to support your ab exercises. Ultimately, it is fantastic for building your upper-body power. Try throwing it against the wall or to a partner.
#3: CARDIO WORKOUT
For only 7 minutes, you will be able to compete a full-body workout using the free app called Seven. According to the website: "Seven's workouts are based on scientific studies to provide the maximum benefit in the shortest time possible." Tailor-made workouts target your goal areas to make sure you get the most out of your training.
#4: RESISTANCE BANDS
Resistance bands are cheap, convenient, and light. They retail for about S$3.90 at Decathlon. Toss a couple of resistance bands in your drawer to enjoy the 20 to 50 pounds of resistance in aid of your strength training. Research about the poses that you can do with it.
#5: 3-MOVE CARDIO CHALLENGE
Created by Eisinger, this 3-Move Cardio Workout for beginners will help you get your day started. It consists of the skater, three-point toe touch, and flutter kick. If you are starting out, try each move for 30 seconds with a pause of 30 seconds in between. You may increase the length of each move as you get the hang of these exercises.
Full workout here.
#6: PILATES
My mother is a Pilates instructor. She believes that a Pilates workout is helpful for your core and glutes muscles. Small and controlled movements are essential to hone specific muscles. Complete the 10-minute Pilates workout once or twice a week.
Full workout here.
#7: YOGA
I am a firm believer of the benefits of rhythmic breathing with a series of flowing movements. This practice is called Yoga. Empty your mind as you focus on the physical aspects of this discipline. Moreover, you will be able to enhance your flexibility and balance. Since I cannot practice Hot Yoga anymore, I delight myself with a couple of Yoga exercises found in YouTube. Choose a video length and a difficulty level that you are most comfortable in.
Start small with EkhartYoga:

You are now looking to the future with hope and expectations. What better investment could you make than with your own health?