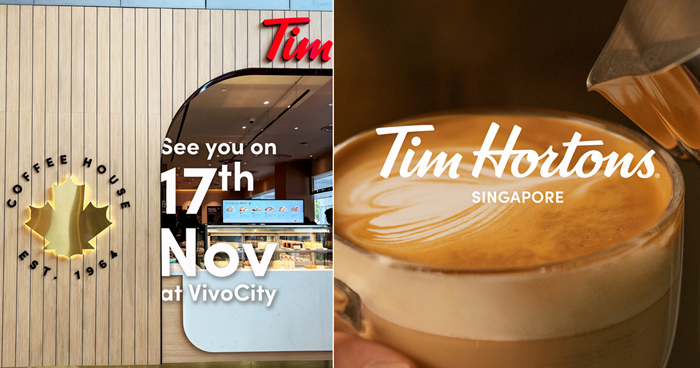 Coffee enthusiasts and Tim Hortons aficionados, mark your calendars! The renowned Canadian coffeehouse chain is all set to make its mark in Singapore with the grand opening of its VivoCity outlet on November 17, 2023, at 10 am. Brace yourselves for a delightful coffee experience, exclusive giveaways, and a dash of Canadian charm right in the heart of Singapore.
Free Coffee for Lucky Early Birds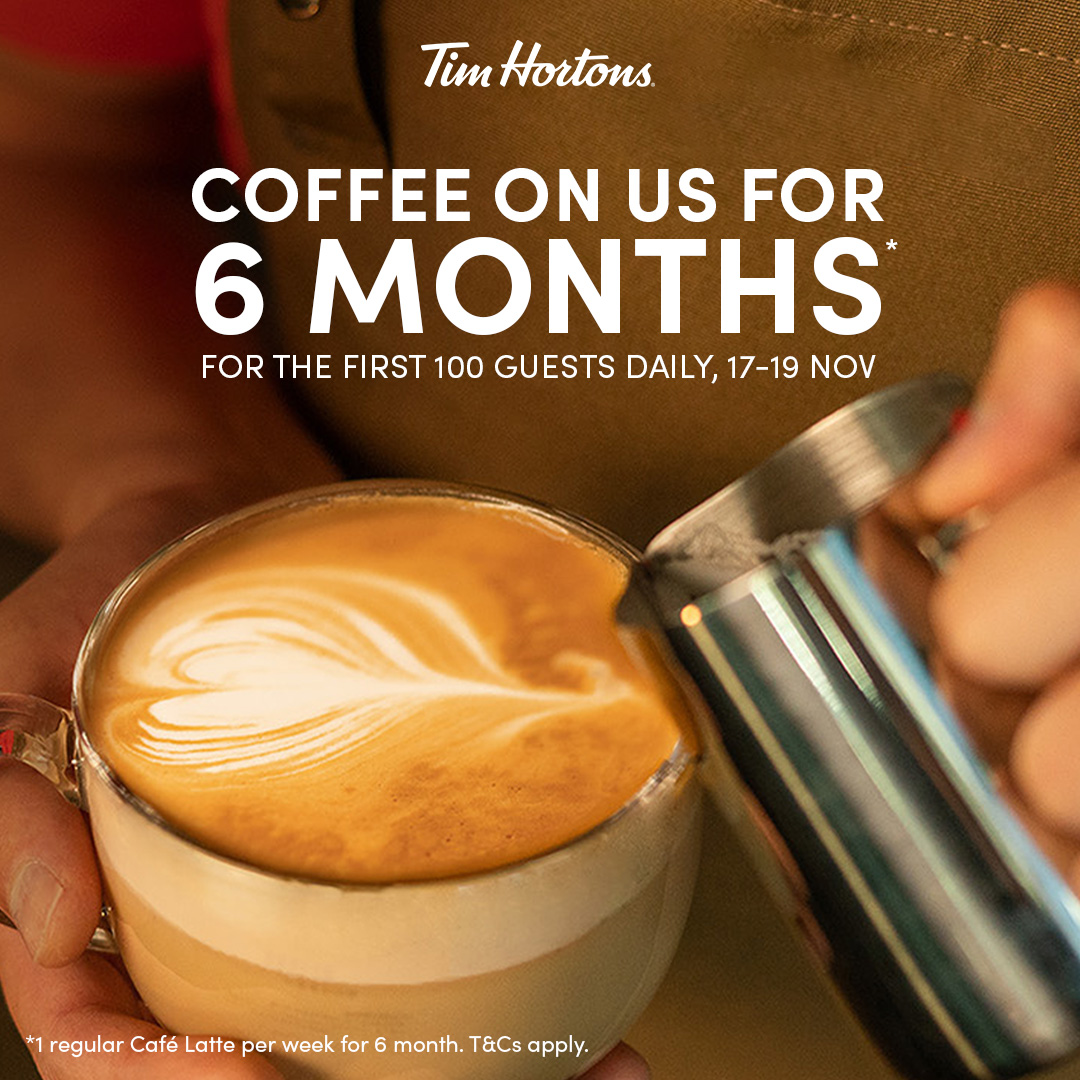 To celebrate this momentous occasion, Tim Hortons has a treat in store for the first 100 customers daily from November 17 to 19. Imagine sipping on your favorite Tim Hortons coffee every day for the next six months – an offer exclusive to the lucky early birds who queue up early. Whether you're a fan of the classic Double Double or crave the indulgent Iced Capp, your daily caffeine fix just got a whole lot sweeter.
Exclusive Merchandise for the Next Wave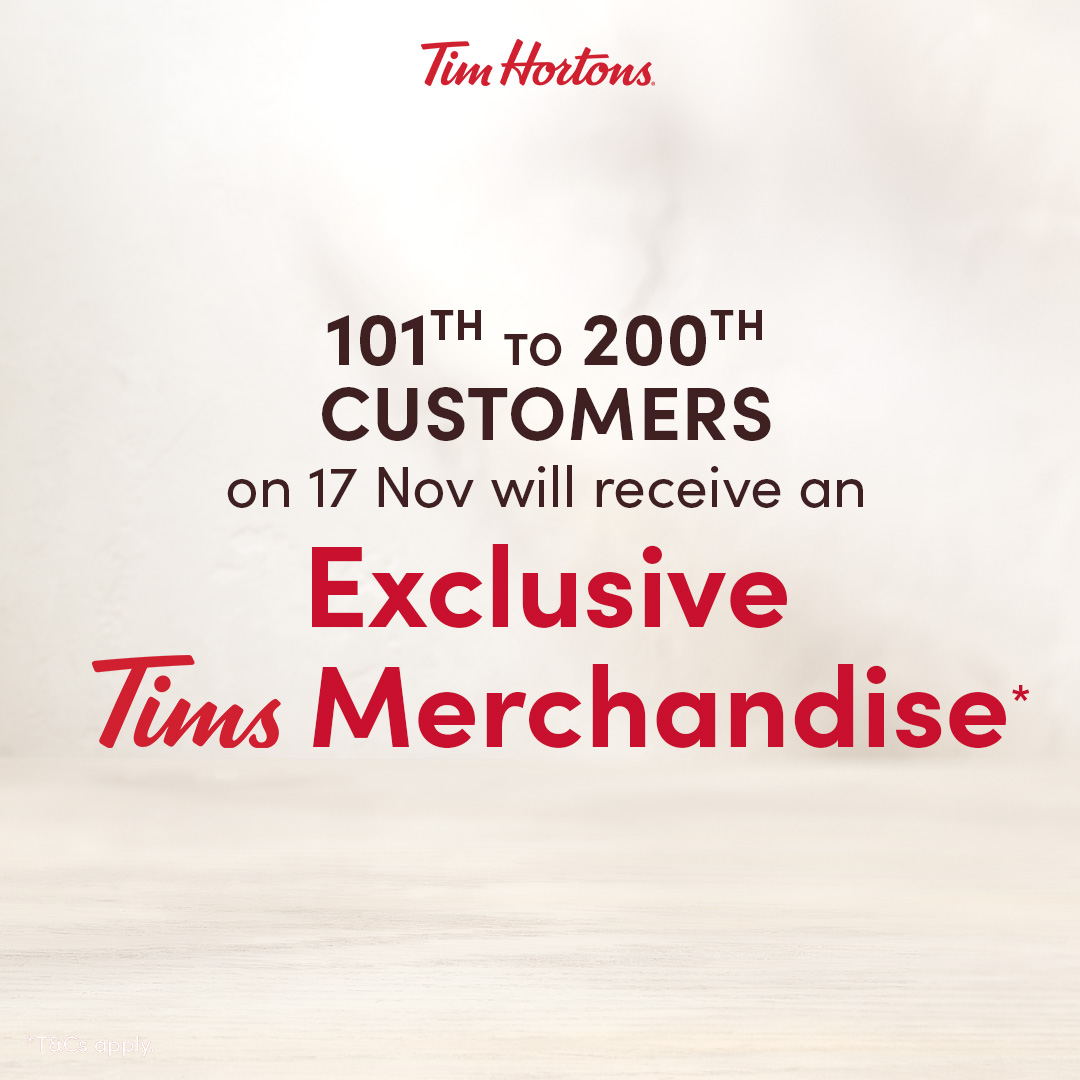 If you miss the first 100, fret not! The 101st to 200th customers will receive exclusive Tim Hortons merchandise, ensuring that the celebration continues throughout the grand opening weekend. From stylish mugs to cozy hoodies, these limited-edition items are bound to become collector's items for Tim Hortons enthusiasts.
Fashion Meets Flavor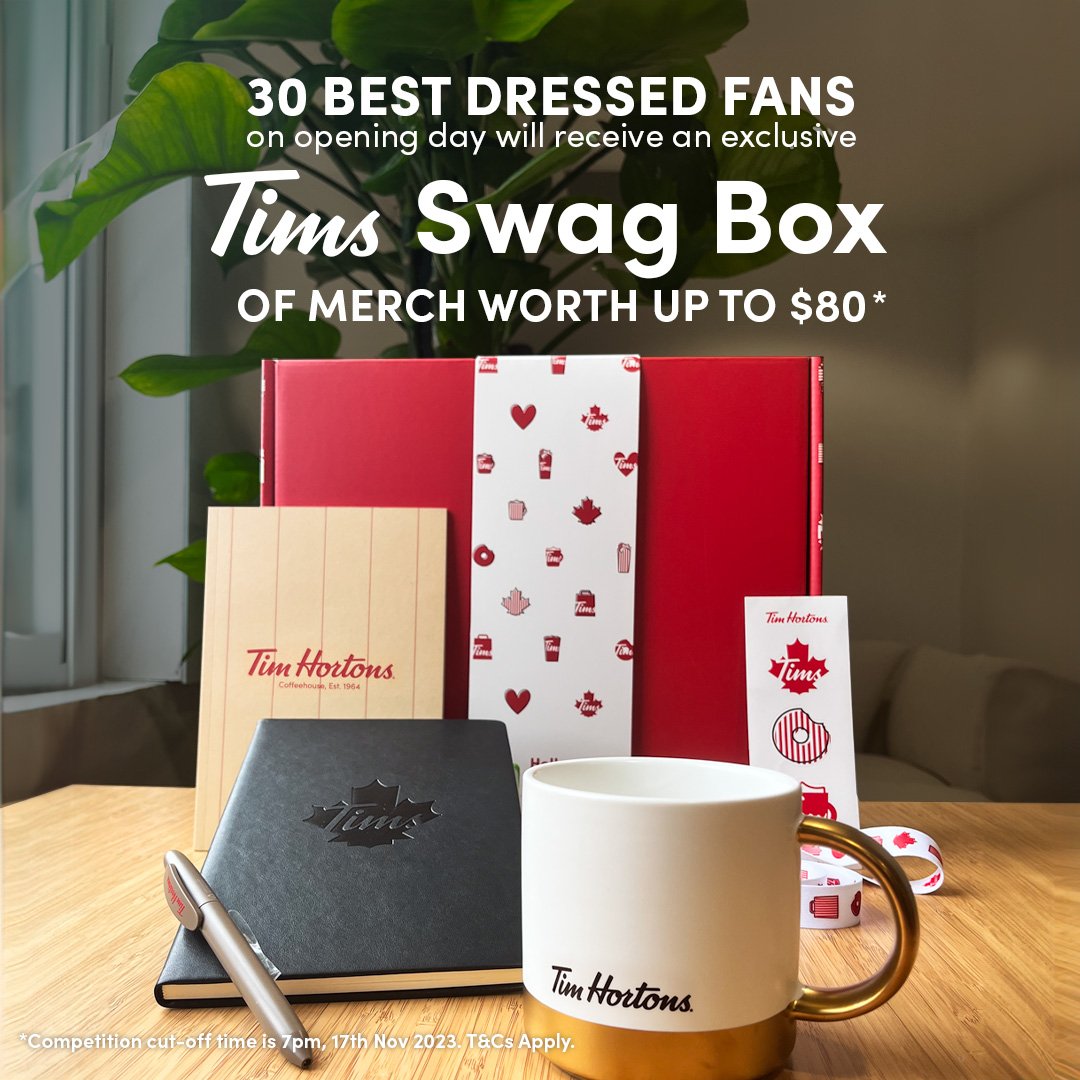 Attention fashionistas! Tim Hortons is not just about great coffee; it's also about making a style statement. The 30 best-dressed fans during the opening weekend will be in for a treat – an exclusive Tim Hortons Swag Box filled with merchandise worth up to $80. Express your love for Tim Hortons with flair, and you might just walk away with a box full of Canadian goodness.
Sip and Save with the Tims App
As if the excitement isn't already overflowing, Tim Hortons is rewarding tech-savvy coffee lovers. Download the Tim Hortons app, and your first reward awaits – a regular café latte on the house! It's the perfect way to start your Tim Hortons journey and experience the convenience of ordering your favorite beverages with just a tap.
The Tim Hortons Experience at VivoCity: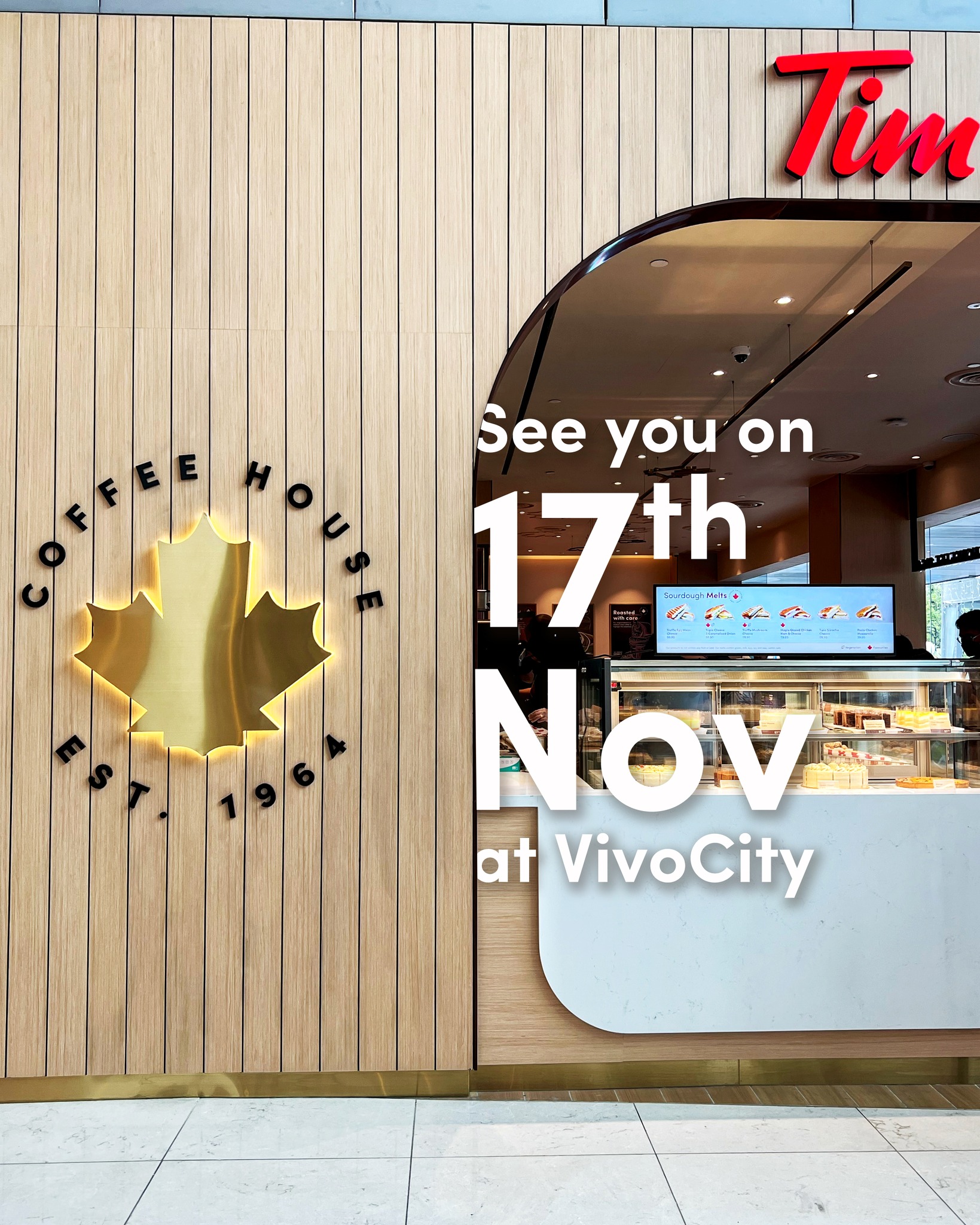 The VivoCity outlet promises to deliver the authentic Tim Hortons experience, blending warm hospitality with the aroma of freshly brewed coffee. With a menu boasting an array of delicious offerings – from classic coffees and donuts to hearty sandwiches and soups – Tim Hortons is poised to become a go-to spot for coffee enthusiasts and foodies alike.
So, gather your friends, set your alarms, and get ready for a memorable coffee adventure at Tim Hortons VivoCity on November 17, 2023, starting at 10 am. It's not just a coffee shop; it's a Canadian tradition brewing right in the heart of Singapore. Cheers to the perfect blend of flavor, style, and community at Tim Hortons!
Address: 1 HarbourFront Walk, #01-207 VivoCity, Singapore 098585