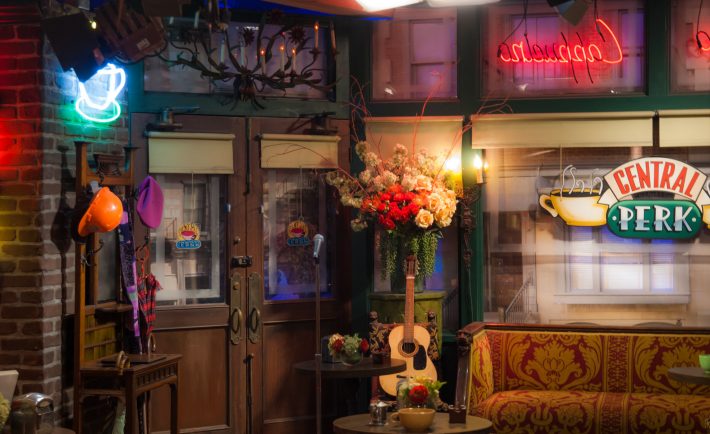 Did you know edible helium balloons ever existed in Singapore? Well, it does! It exists along with other unique dishes offered at themed restaurants and cafes. Themed eateries usually go above and beyond the average dining experience.
If you are looking for something that steps outside of the box, keep your self entertained at these four establishments:
THE FIRST OF ITS KIND
In most situations, we bring more importance to the first and recent thing that we encountered. This is called the Primacy and Recency Effect. Let us pump up the accelerator on the Primacy Effect as we dive into a pioneering cafe, which showcased a massive collection of board games in Singapore. This cafe is none other than the Settler's Cafe.
Settler's Cafe has a collection spanning across its 14 years of existence. From trendy games such as the Game of Thrones Monopoly to the classic games such as Cluedo, you can always find something to suit your preferences.
What's more? You can enjoy an hour of competitive game without having to break the bank! Go for the Chicken Chop (about S$9.90) or the Dory Pasta Spaghetti (about S$10.90).
Location: 39 North Canal Road, Singapore 059295
I'LL BE THERE FOR YOU
As a certified television enthusiast, there are some shows that I can watch over and over again. One of my all-time favorite sitcoms is F.R.I.E.N.D.S. To my delight, founder Lim Jit Min has curated a cafe focusing on the wonders of the said show. The loyal following of this sitcom was highlighted as the cafe was made possible by crowdfunding.
Relive its hit set by taking a trip into the Central Perk Singapore. The interior of the cafe has been intricately designed to recreate the overall vibe of the show. Aside from its hip interior, Central Perk Singapore shines due to the quality of the food and beverages. A proof of that is the recently introduced "Edible Helium Balloons".
The average price of a complete course can cost you about S$50. Nonetheless, Mrs. Braverman's Cheesecake (S$12) is the pocket-friendly dish that you must try!
Location: 01-01 Central Mall, 1 Magazine Road Singapore 059567
JOURNEY INTO THE WOODS
Take an aesthetically pleasing journey into the forest as you enter the wooden door of Windowsill Café. When I say forest, I am referring to a couple of trees in the corner and wooden furniture. Not to mention, there is a teddy bear in the middle of the place. Take these all in!
The brains behind Windowsill are two brothers named Jonathan and Sean Gwee. Food has been their longstanding passion as they operated some food stalls from Pandan Valley to Takashimaya. Their pies and tarts are crafted in the finest manner with each one being sold at approximately S$8 per slice. Do not skip on the highly-recommended flavors such as S'mores and Banana Cognac!
Location: 95 Soo Chow Walk, Singapore 575382
FALL DOWN A RABBIT HOLE
As a curious child, one of the several tales that I gravitate towards was Lewis Carroll's "Alice's Adventures in Wonderland". I guess the owners of the Hatter Street felt the same way too. This whimsical and bright cafe centers on all things related to the "Wonderland". The walls were decorated with large stickers of creatures having tea or huge teapots. This is clearly a reference to Mad Hatter's tea party.
For people who are fond of the flavor Cookies and Cream, you will enjoy the Oh My Tian Brownie (S$7.50) which playfully fuses a generous scoop of ice cream and a soft brownie. Talk about the goodness that hot and cold can bring.
Location: Block 212 Hougang Street 21 #01-333, 530212
What restaurant or cafe looks most interesting to you? Can you recommend other themed eateries with inspirational interior? Leave a comment down below!