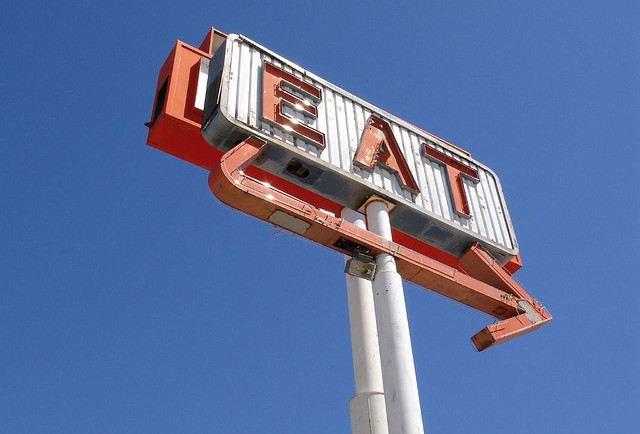 Image Credits: mst7022 via Flickr
1. IDENTIFY THE PROBLEM
Reflect and identify the trigger that caused your ill feelings and work out an immediate solution. For example, if your kid is doing poorly in school, make an appointment with his/her teacher so both of you can improve the situation afterwards.
2. GO OUT AND EXERCISE
Run outdoors and feel the glimmer of the sun to feel better. Getting at least 30 minutes of exercise a day (5 times/week) can reduce the symptoms of depression. While, sunlight reduces stress and improves one's mood, according to the researchers from University of Pittsburgh and Carnegie Mellon University.
3. KEEP YOUR HANDS BUSY
If you are holding items in both hands then, it will be difficult to grab food. Fold clothes while watching T.V., groom your pet, plant a herb, or do anything that interests you. An alternative is to occupy only one hand by holding a heavy glass of beverage. This way, you have to put down the glass in order to get something to eat. Then, you become more aware of what you are consuming.
4. SPEND TIME FOR FUN
Remember those enjoyable activities you wish you had time for? Well, you can do it now. List down the things you would want to do, whether it be going to a concert or organizing a board games night with your close friends. Pick one fun activity instead of snacking.
5. SATISFY YOUR OTHER SENSES
Taste is pleasurable but so are other sensations. You do not have to spend too much to achieve it. You can just smell the warm scent of a cinnamon aromatherapy candle while you are reading a book. Or, descend into a bubble bath while listening to your favorite music.
6. EMPLOY THE TEMPTATION JAR SYSTEM
Whenever you feel angry, depressed, stressed, or bored that you want to eat something…put loose change in a "temptation" jar instead. As those money piles up, so does your confidence. These temptations that you overcome increase your earnings.
Use the money you accumulate from it to reward yourself. You deserve it.