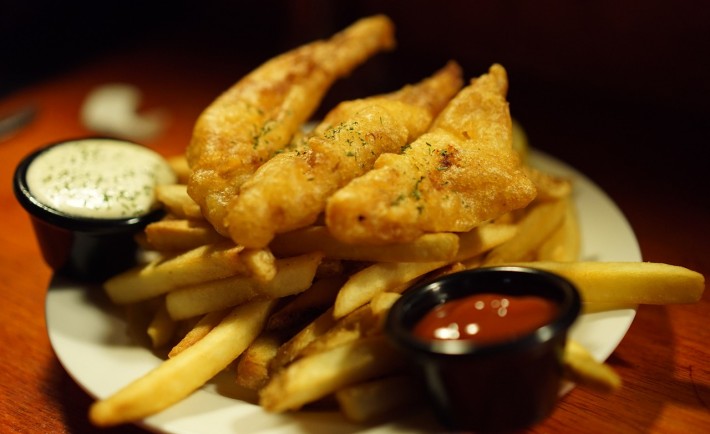 Image Credits: pixabay.com (License: CC0 Public Domain)
Let us face it! We all have those bum moments when you just want to binge watch on your favorite sitcom or drama series while eating a whole lot of food. Aside from the ever so popular 24-hour McDelivery, there are other delivery services that bring you food without having to go out of your home.
Here are some of them:
GLORIOUS PIZZA
a. SAPRINO'S PIZZA
Saprino's Pizza offers inexpensive pizzas that you can mix and match. You can even create your own pizza by choosing from their meat, vegetable, and cheese toppings. You may also indulge on their gourmet pizzas with flavors such as New York Deli, Sicilian, and Classico Italiano or their specialty pizzas with flavors such as Vegetarian Special, Tuscany, and Pesto Veggie.
We usually order the Pepperoni and Aloha pizza for S$28, inclusive of the delivery charge. Not bad for two 10″ big pizza. Prices of the pizzas range from S$13.80 – S$35.
Operating Hours: 10am – 10pm
Contact Number: 6636 3636
Delivery Charge: S$3
Minimum Order: S$20
Online Orders: www.sarpinos.sg
b. SPIZZA
Spizza first opened with its vision of serving affordable yet authentic thin-crust wood-fired pizza and other delectable Italian dishes. Their beautifully named pizzas including Anna, Claudia, Katerina, and Nadia can be customized by adding toppings for S$4.
If you cannot decide which type of pizza to choose then try their best sellers such as Margherita (Vegetarian), Pamela, and Olivia. The prices of the pizza range from S$21 – S$25.
Operating Hours: 12pm-10:30pm (Break from 3pm-6pm on weekdays only)
Contact Number: 6377 7773
Delivery Charge: S$8 (For orders under S$30)
Minimum Order: None
Online Orders: www.spizza.sg
c. PIZZA HUT
With more than twenty-seven years offering home delivery services in Singapore and continuous improvements, Pizza Hut has become one of the best pizza deliveries here. To many Singaporeans, Pizza Hut is a part of their childhood and its delectable pizzas are always their favourites. Efficient service, delicious pizzas, affordable prices and frequent promotions are what make people love Pizza Hut delivery.
Using special designed Hot Pouches to keep heat and prevent condensation from accumulating, Pizza Hut's pizzas are always delivered to customer houses hot and fresh. Operating twenty-eight delivery outlets around Singapore, their delivery service is available islandwide and relatively fast.
Operating Hours: 11am – 10pm
Contact Number: 6235 3535
Delivery Charge: S$3.50 – S$4
Minimum Order: S$12
Online Orders: www.pizzahut.com.sg
TEMPTING FAST FOOD
a. KFC
Who does not know Kentucky Fried Chicken? Their world-famous fried chicken is both crunchy and juicy at the same time. Current promotions include Shoyuzu Wings Buddy Meal (S$15.90) and Zinger Hearty Variety Box ($24.90).
Operating Hours: 11am – 10:45pm
Contact Number: 6222 6111
Delivery Charge: $4
Minimum Order: $12
Online Orders: www.kfcdelivery.com.sg
b. SUBWAY
For a healthier and quicker fix, consider Subway's sandwiches. Subway is an American fast food restaurant that has outlets around the world. In Singapore, they primarily sell sandwiches and salads. My personal favorites are Classic Tuna, Cold Cut Trio , and Spicy Italian (costing about S$5.70 each)
Operating Hours: 9am – 8pm
Contact Number: 6278 2929
Delivery Charge: S$5 (Weekdays) & S$15 (Weekends)
Minimum Order: $15
Online Orders: www.substogo.sg
c. POPEYES LOUISIANA KITCHEN
Popeyes Louisiana Kitchen is a fast food chain that originated from New Orleans, Louisiana in 1972. Carefully blending their spices and seasonings, hand battering their fried chicken, and tenderly cooking every dish to give you nothing but a satisfying experience. I suggest you try Popeyes' raved fried chicken, rock sugar honey lime chicken, or chicken burger.
Operating Hours: 10am – 10pm
Contact Number: 6545 4555
Delivery Charge: S$4
Minimum Order: S$12
Online Orders: www.popeyes.com.sg